"La Frontera: The Border Exhibit" — a campus pop-up installation curated by Jorge Baldor — highlights the struggles, dreams and challenges of undocumented immigrants crossing the southern border into the U.S.
This free exhibition will be available for all students until Oct. 31 in AHT. "La Frontera" was inspired by the death of Carlos Padilla, a close friend and acquaintance of the Latino Arts Project and Jorge Baldor. Padilla was detained for a minor traffic violation and then deported to his family's country of origin, Honduras. Padillo attempted to rejoin his family in Irving, TX and risked crossing the desert on the southern border of the U.S. His remains were found two months ago, and it wasn't until three weeks ago that his remains were released to his family.
"He was someone that was involved in a lot of our organizations and advances and supportive of what we were doing, and so it really hit close to home," Baldor said.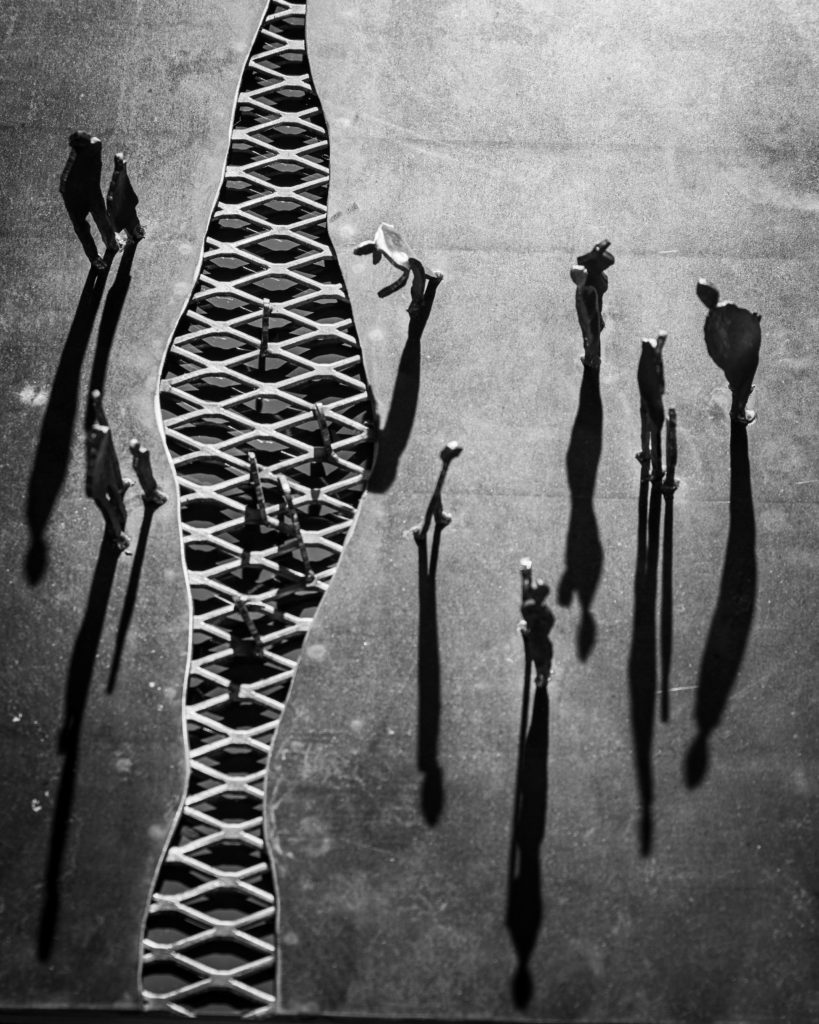 La Frontera: The Border Exhibit" includes audio, visual, and sculptural art to convey its message. A piece in the installation titled "852+ Carlos" shows pictures of his young life full of happiness and promise. In 2022, there were 853 deaths confirmed from the crossing of the border from Mexico to the U.S., while thousands of other deaths remain uncounted. The visual component, a slideshow of Padilla's life, is accompanied by an auditory component of songs about immigration reflecting loss and hardships.
"We wanted to use a lot of different art forms, and usually not traditional art forms as well, like metal sculpture, recreation of the desert, things that aren't the audio-visual presentation," Baldor said. "We wanted to humanize this experience and that's what sometimes doesn't happen when you just see statistics."
A notable piece of art in the exhibition is "The Journey: Desert Border Sculpture" by Dallas-native multimedia artist Jesus Alba. The sculpture displays a desert scene scattered with belongings left by migrants crossing the desert, including glasses, a hat, a shoe, a diaper and more.
"Most of the inspiration came from talking to family members that have lived through that journey," Alba said. "… As I was creating it, I put myself into their shoes, and also put myself in the shoes of others that are doing this day to day because they're looking for a better life."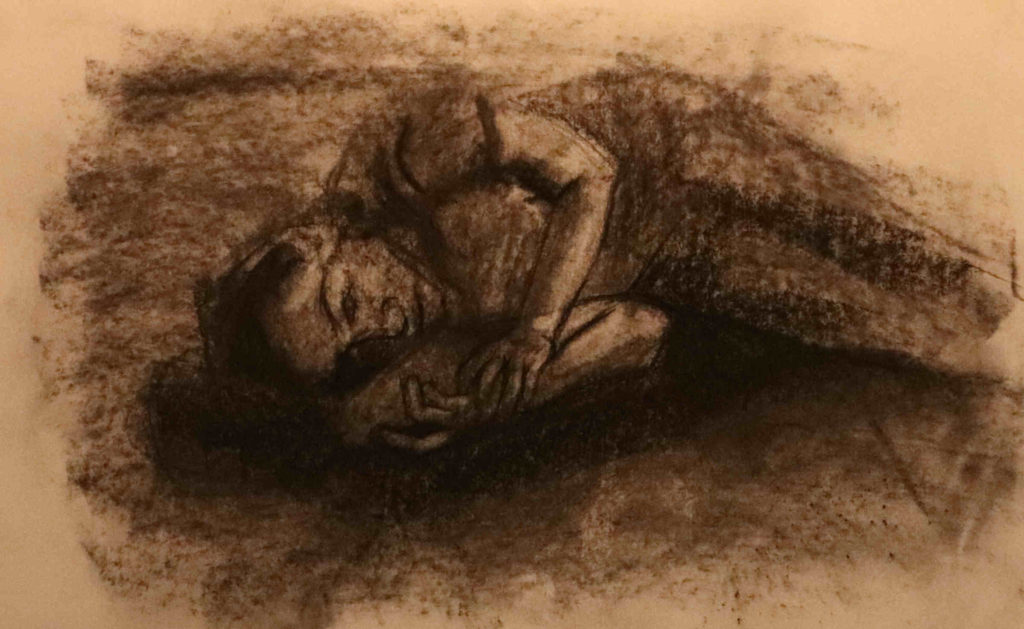 Born in Mexico, now based in Texas, artist Arely Morales, contributed to the exhibition four charcoal drawings that depict a family using black plastic bags as sleeping bags to protect themselves from the elements at night. This story shared by a member of her community inspired her works of art to highlight the struggles of immigrants that Morales said go unnoticed.
"It's important that we see, that we hear, and that we recognize the humanity that is attached to the story," Morales said. "It is not an easy decision; it is not something that is glamorous. There is a lot of loss, leaving everything, you know, your family, sometimes your parents or your children."
, The United States Congress has not updated or made any changes to immigration law since 2006. Through this pop-up art exhibition, the collaboration between UTD and the Latino Art Project aims to increase awareness and understanding of the complex issues surrounding immigration by humanizing the experience. Baldor hopes that the end goal for this exhibit is to start conversation and receive enough traction for Congress to make changes.
"There are people here that had been here for decades, they've been working, they haven't broken any laws, or they're doing a thing to be accepted into society," Baldor said. "And I think that's what Hispanic Heritage Month is about. It's letting people know that there's more culture and history than what we're taught or what we see, or we hear on sound bites from politicians."