From The Mercury Archives: Aug. 27, 1990
UTD rolled out the red carpet during orientation Friday and Saturday to welcome the school's first ever freshman class to campus.
More than 100 top-notch high school graduates – four valedictorians, four salutatorians and a National Merit Finalist among them – make up the school's first freshman class.
The class is composed of 107 students boasting an average SAT score of 1125 and average class rank of 10 percent. These numbers, according to Dean of Undergraduate Studies Christopher Parr, place the class ahead of any other Texas state-supported institution's freshman class and fourth highest of all institution in the state, according to recent data.
Many of the freshmen represent excellence not only in academics but in extra-curricular activities:
*One of the new freshmen is valedictorian of West Mesquite High School and a recipient of a "UTD First Freshman" scholarship. In high school, she received four annual leadership awards, three annual math/science awards and was an ROTC Battalion Commander, with 100 other students under her command.
*Another valedictorian, from Berkner High School, began his career in science this summer as part of the Clark Summer Internship Program at UTD, working with space scientists to develop better methods of retrieving satellite-borne information.
*Of the 107, more than half hold part-time jobs, and many volunteer at area hospitals, social agencies, or for the Special Olympics.
*The class include participants in the Academic Decathlon, student governments, and orchestra or band.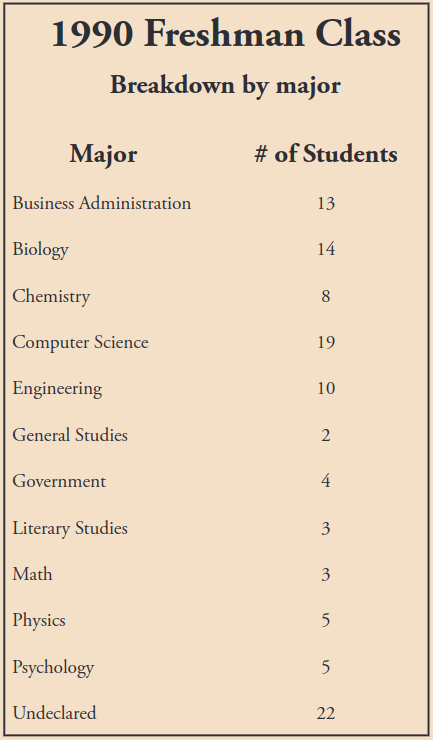 – UTD News and Information