Friends raise money for children's cancer charity by pledging to go bald
Two students are fundraising for children with cancer with the promise that they'll shave their heads completely bald on May 4.
Leora Kurtzer, a business marketing freshman, and Rebecca Jin, a supply chain management sophomore are participating in One Mission's Kid's Cancer Buzz-Off.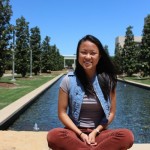 The Buzz-Off is an annual fundraising effort that started in 2010 where individuals and teams raise money for different programs helping children with cancer. 
Last year, the effort raised more than $1 million. 
"I heard about (the Buzz-Off) on the radio and I thought it was for a good cause, a fun way to experiment and also get to raise money for a good charity," Kurzter said. "I'm kind of experimental with my hair. I don't mind cutting it short or doing an interesting hairstyle, but buzzing it was kind of like my limit." 
After seeing a post on Facebook, Jin was interested in joining Kurtzer's efforts and the two created team DMHP, representing the Davidson Management Honors Program in the Jindal School of Management.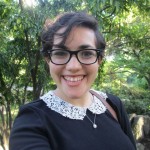 Jin said the team has been actively reaching out to its cohort class and faculty to raise money.
"We've gotten a lot of support from our classmates as well," Kurtzer said. "People have been sharing posts and donating." 
Both Kurtzer and Jin were met with support save for a brief hesitation from their families. 
Jin said her parents think the Buzz-Off is a distraction from schoolwork, but she disagrees. 
"This is the perfect time to do this," Jin said. "I don't have a boyfriend, a job or anything tying me down." 
Their final goal is $2,000. Currently, they are close to reaching the $600 mark. 
While Jin doesn't have any personal experiences with cancer, she remembers vividly a video made by media group SoulPancake. 
"It was the video that really sparked the idea," she said. "I was a ball of tears watching it because it was so powerful. It's the story of a 17-year-old kid who learns he has terminal cancer and he has this song he wrote to convey his goodbye."
Kurtzer and Jin will be at the AT&T Stadium with about 900 other participants to stand in solidarity with children with cancer. '
Updated May 5, 2014
Check The Mercury website on May 4 for photos of Leora and Becky's effort.