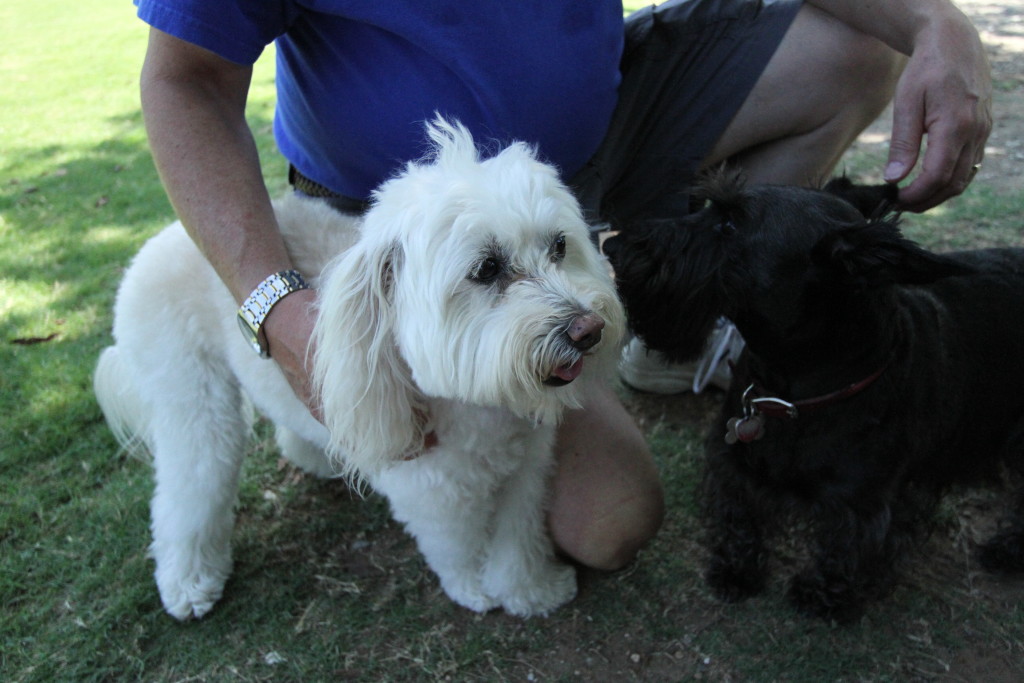 Name: Happy
Breed: Poodle Mix
Age: 12 years old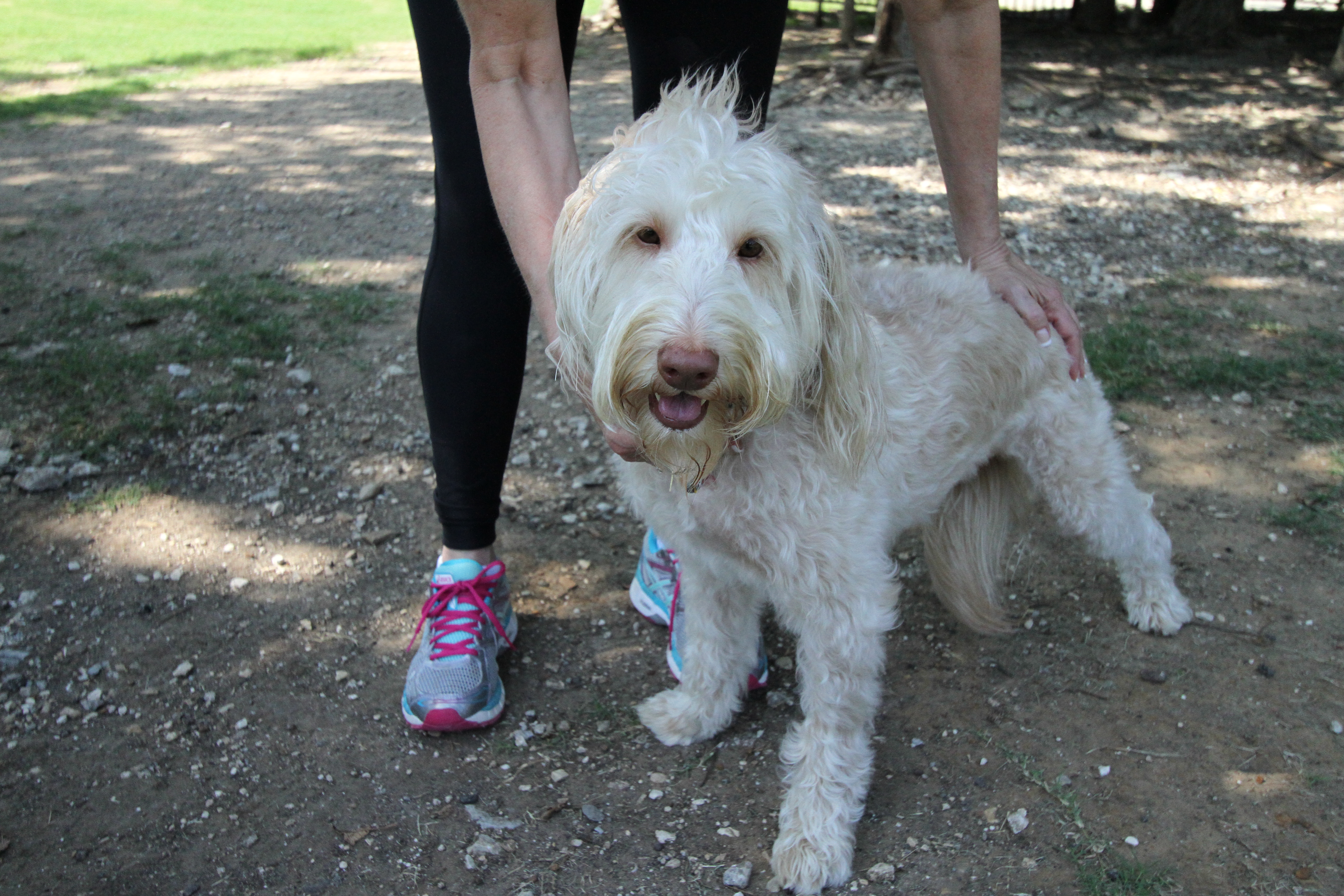 Name: Chester
Breed: Golden Labradoodle
Age: 4 years
Breed: Golden Doodle
Age: 10 years
Say hello to Happy, Chester, and Pretty, a high-energy trio I ran into at Wagging Tail Dog Park in North Dallas. All three of these little guys belong to the same family.
Happy is an aggressive little Poodle. She may be small, but she is fearless. When I walked into the small dog area of the park, she came galloping up to me, ears flapping and tongue wagging. She likes to help her owner on his construction projects. Often he'll be working with power tools in the dirt all day and Happy will never leave his side.
"Even though she's the littlest and the cutest of all the dogs, she's got the strongest instinct," her owner said. "She's a rugged dog."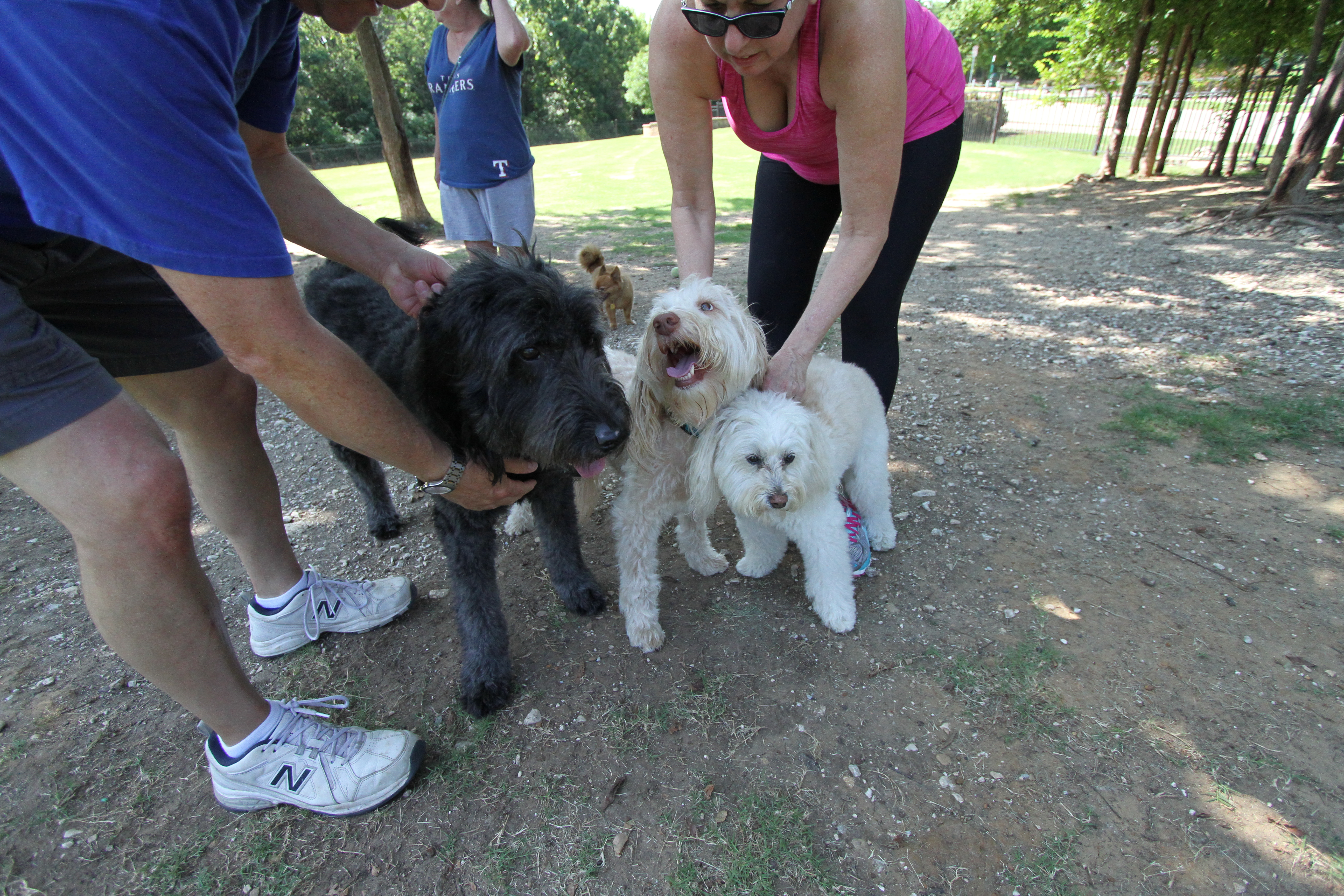 Happy's little brother, Chester, is a cross between a Golden Retriever, a Labrador, and a Poodle. He is a bit picky with his toys and will only chase his own squeaking tennis ball. This "mama's boy" came all the way from Abilene to join the family.
Rounding out the trio is Pretty, who is a little different from the other dogs in his pack. He was adopted after his original owner, a friend of the family, passed away from cancer.  Pretty is lucky he had a wonderful place to go. He joined a loving family who were more than happy to bring him home with them.
"We call our house dog Disneyland, because there are other dogs and a yard that's fun," his owner said.
I had such a great time getting to know these three lovely pups!