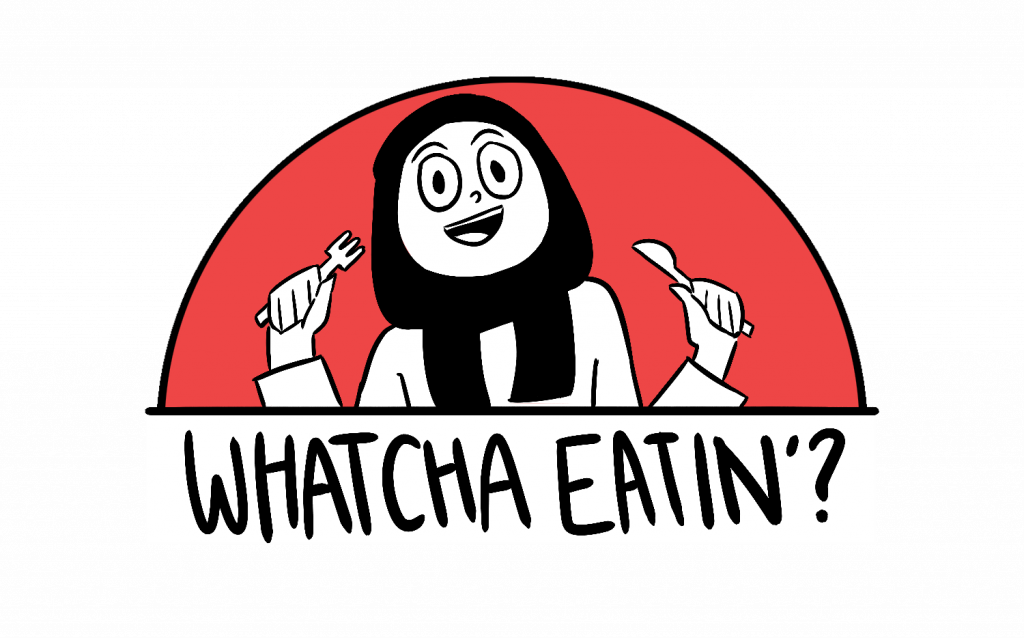 My knowledge of South American cuisine is, unfortunately, quite limited and mostly consists of what I've seen in pop culture and other forms of media. However, when I was approached by former Mercury staff member and friend Madeleine Keith about trying Brazilian food, I found I had much more to learn than I thought.
As a result of Portugal colonizing what is now Brazil during the 16th century, Brazilian cuisine isn't very easily definable. Perhaps more accurately, it's an amalgamation of several different cuisines including European, Mediterranean, Asian and African. In Brazil, dishes mostly include staple ingredients such as rice, beans and meat such as beef or chicken. However, there are some unique features to Brazilian cuisine such as tapioca flour, acai berries and guarana, a fruit used to make a popular soft drink that carries same name. This time, we tried pao de queijo, a type of cheesy bread, delicious bon-bons called Sonho de Valsa and the fruity, caffeinated soda called Guarana.
To get the most authentic Brazilian experience, Keith took me to a store called Kiosk Brazil at the intersection of Alma and Parker Road. Kiosk Brazil is a family-owned business and was opened in June 2012 after other Brazilian stores in the area started shutting down. Bruna DeSouza, one of the workers at Kiosk Brazil, told us people from all over Texas and even visitors from Louisiana and Arkansas travel to the store to get their favorite Brazilian food and drinks.
The store didn't look anything different from some of the Pakistani and Indian stores in my area. It was packed with items such as Brazilian coffee, cheese, sodas and spices. There were cases and large bottles of Guarana. The checkout area was stocked with different snacks — including pao de queijo, the cheesy bread — in heated display cases.
Pao de queijo was not what I expected at first bite. It was a little ball of dough the size of a brussels sprout and was very dense and heavy. From what Keith described at first, I was expecting some sort of bread filled with soft cheese on the inside. However, the whole piece of bread had an overall cheesy flavor and the inside was incredibly doughy and chewy. Though pao de queijo wasn't like anything I'd ever tried, there's something so addictive about cheesy bread in general. I found myself ordering second and third plates of the bread, much to the amusement of Keith and DeSouza.
Guarana is a beloved drink to many Brazilians and contains a surprisingly large amount of caffeine. A can of Guarana contains double the caffeine compared to a cup of coffee, which is why the fruit the soda is inspired from is often used as an ingredient in energy drinks. It tasted like a much smoother and less intense version of Fanta — almost like someone mixed half a can of ginger ale and Fanta into a cup. Sodas like Coca-Cola and Pepsi can taste extremely strong when you first sip them, but Guarana was the exact opposite: flavorful yet simple and mildly sweet.
Lastly, we had the Sonho de Valsa, which is a large, decadent bon-bon filled with cashew nut filling that happens to be one of Brazil's most popular chocolates. The filling reminded me of a Ferrero Rocher chocolate, and the combination of flavors between cashew and chocolate was an unexpected but pleasant experience. DeSouza told me that during Easter, they would fill large hollow eggs with Sonho de Valsas as a treat. I could see myself eating tons of them, and the size and ample filling made them much more satisfying to eat than any regular truffle I've had.
For me, it's very comforting to have access to stores in the Dallas-Fort Worth metroplex that cater to my own culture, so I understand why the family running Kiosk Brazil wanted to open a store like this. The Brazilian cuisine I sampled had both familiar and new flavors in its food and drink, and I can see myself going back and trying more of the foods like pao de queijo. It was amazing to be able to experience an entirely different culture through its cuisine at a place that's only five minutes away from where I live.