Neon Trees electrifies at House of Blues 
Marcelo Yates
Keeping the crowd out late on June 1, pop rock band Neon Trees performed at the House of Blues Dallas to promote its latest album "Pop Psychology."  
British-American indie rock band Nightmare and the Cat kicked off the evening with a large crowd eagerly awaiting the show to start. The group played hits like "Undercover" and "Blackbird Smile" characterized by a bluesy chorus yet poppy vocals and rhythm led by the sensual dance moves of front man Django Stewart. While its live set lacked the energy to rouse up the crowd, Nightmare and the Cat's unique blend of rough guitar riffs and soft vocals was more than enough for an enjoyable opening act.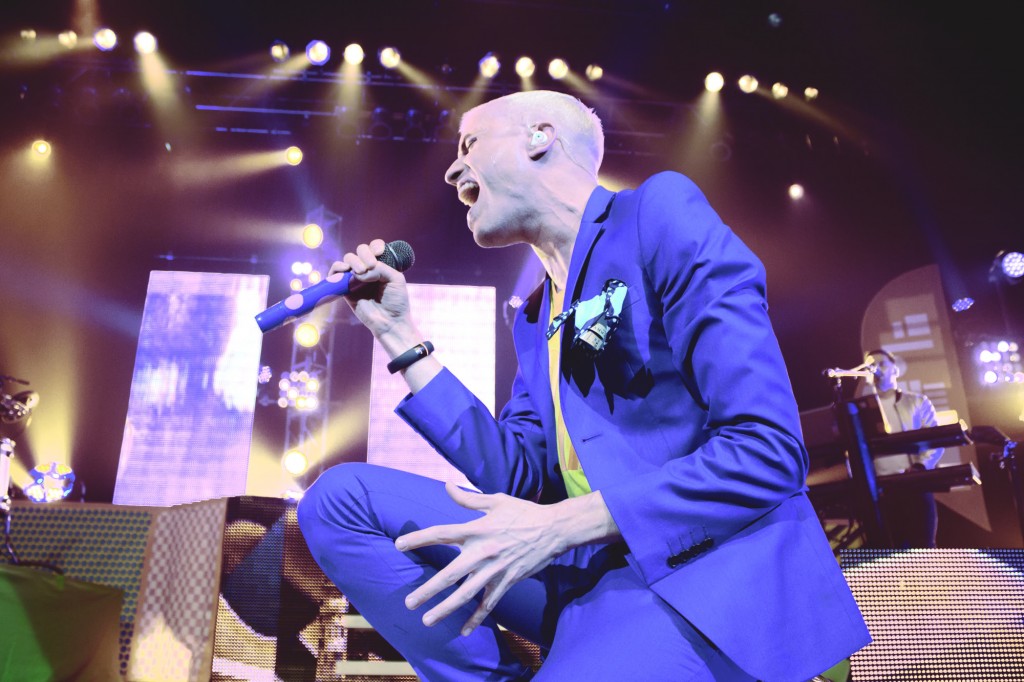 The second artist of the lineup was relatively new indie-rock band Smallpools led by vocalist Sean Scanlon. The band became hugely popular after its single "Dreaming" became a relatively popular indie pop hit last May. Unfortunately, "Dreaming" was the only distinguishable song in the set. Through the synth -packed songs, it was difficult to tell differences between songs. Smallpools' songs might be catchy, but what's the point if they don't have anything to keep the audience coming back?
It wasn't until Neon Trees began its set that the crowd came out full force. Starting the set behind a curtain covering the stage, Tyler Glenn delivered an energy packed set with his sparkling dance moves in his golden glittering boots. The band's  characteristic dance-pop style with an 80's influence shone from the minute the show started till it ended. 
In the midst of all the pop sounds and powerful vocals, Glenn took a brief but serious minute to speak about his recent coming out news. He spoke about his trouble past due to his sexuality but ended on the high note of "But I'm a gay man and I'm happy!" This was met by the deafening approval of the young, enthusiastic crowd.
After what seemed was the end of their set, Neon Trees came back to perform an encore after the crowd chanted "One more song!" to finish with a cover of The Pixies "Where is My Mind" and fan favorite hit "Everybody Talks"   
Their album, "Pop Psychology," was released April 22.   
Teen romance explores life with cancer
Shyam Vedantam
How do we best express universal emotions or themes in the arts? Ironically, this happens best when a story is so laser focused, that its characters seem so real and familiar. By speaking in broad terms or about generic situations with caricature characters, emotional depth cannot be reached. "The Fault in Our Stars" exemplifies that while not everyone has to go through the same experiences, it's easy to empathize with characters fully realized.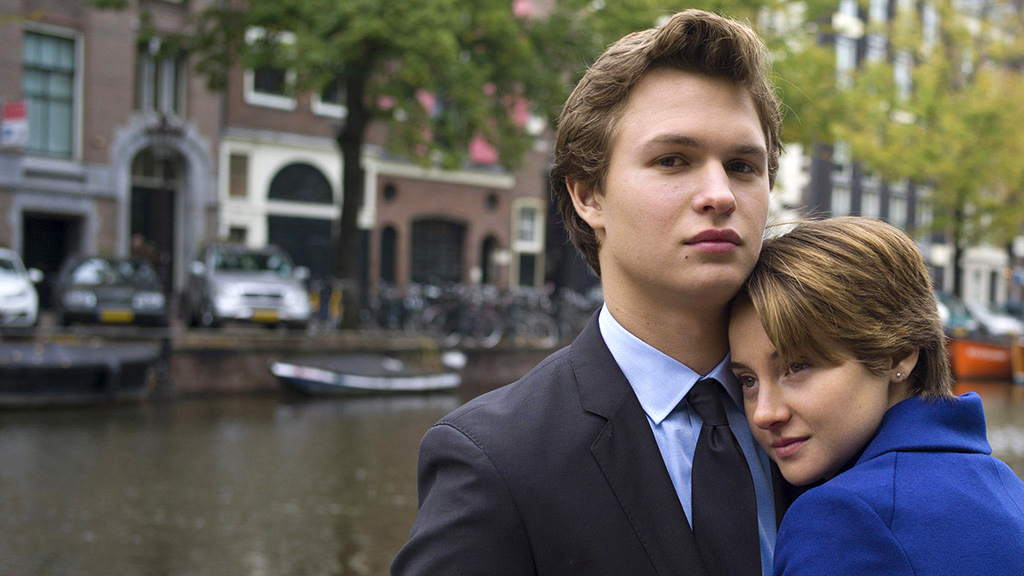 Directed by relative newcomer Josh Boone, the film is an adaptation of the bestselling novel of the same name by John Green. 16-year-old Hazel Grace Lancaster's (Shailene Woodley) life could have been determined by her crossroads with cancer. She's been brought back from the brink of death by an experimental drug as a teen, but now her thyroid cancer has metastasized to her lungs. She has to lug around an oxygen tank and nasal cannula to breath, and short flights of stairs make her short of breath. A cynical recluse, Hazel resigns to reading a fictitious postmodern novel about cancer entitled "An Imperial Affliction" by Peter Van Houten.
Her parents, Frannie and Michael (Laura Dern and Sam Trammell, respectively) begin to worry that Hazel is depressed, so they enroll her in an over-the-top religious support group. It's a futile effort at first, but here she runs into Augustus Waters (Ansel Elgort). A cancer survivor as well, he approaches life with a different point of view. He wants to be remembered and loved forever by the masses. The two begin a romance that involves late night phone calls, picnic dates and bonding over     Hazel's favorite novel. There's almost a three-act structure to this film, with a lot of good surprises without being too unrealistic.
 Boone's previous directorial effort, "Stuck in Love," was an uneven, but mild success of a romantic film. It had smart characters yet stumbled into generic trappings. Some of these problems persist in his second film. However, the replacement of Boone as writer-director with the writing team of Scott Neustadter and Michael H. Weber make for a markedly improved film.
Woodley carries this film, even though her character would probably struggle to carry any more than her oxygen tank. She doesn't go for the easy or overwrought theatrics. She's convincing as the smart and witty Hazel. It is a greatly endearing performance by a rising star.
Elgort is less successful, but adequate. He overplays some the character's quirks too far. While Woodley goes for the subtle, Elgort's performance sometimes feels like histrionics.
Even though this is coming from someone who has not read the book, this seems due to a direct adaptation of lines or actions from the novel by Green. For example, there's a scene in which Augustus explains to Hazel why he keeps an unlit cigarette in his mouth. The reasoning is a bit ridiculous in the film and undoubtedly works better on the page than the screen.
The supporting cast does good work with their somewhat limited roles. Used sparingly, Dern, Trammell, and Nat Wolff as Isaac, Augustus' best friend, have their own character arcs that work well and are meaningful in their own way. Specifically, Wolff works as a great, albeit dark, comic relief here.
Neustadter and Weber have become quite adept at indie romance films. From "500 Days of Summer" to last year's "The Spectacular Now," their scripts are funny, timely, honest, and touching. This one follows these same trends. The last 20 minutes of this film are too affecting not to tear up.
The minor gripes with this film might stem from Boone's direction. Some scenes linger on longer than they should. Sometimes, this made scenes unintentionally humorous. While the narration and story attempts to subvert generic conventions, upon closer inspection, it's evident that some of these conventions were still followed, albeit with deft writing. As aforementioned, the choices made during the adaptation of the novel led to some metaphors that were too on-the-nose.
At a little over 2 hours, the film is a little long. There seems to be five different end points in the third act, which could throw some viewers for a loop.
There are some minor problems with the film. The ending is somewhat conventional and simplistic considering how smart and subversive the film claims to be and is for the most part. However, the ending of the film is too heart wrenching to feel too negative about the film. There was so much sniffling heard throughout the theater; the film will undeniably be adored.