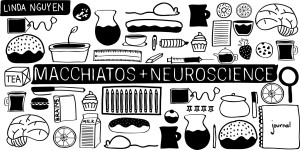 We're about a month into fall, and, surprisingly, it's feeling a bit like it in Texas. I love fall. I love the warm, autumn colors, the robust and comfortable food, and the warm, cozy knits and comfortable boots that make up our wardrobes. But in case you need a little help embracing the changing seasons, I've round up some things that might help you feel more seasonal. It's an eclectic mix of things, but hopefully that means there's a little something for everyone.
1. Embrace the Fall with delicious fall vegetables in this kale and butternut squash risotto. It's also time-friendly with the entire prep time actually taking about an hour from start to finish.
2. Not much of a cook? Apple cider is super easy to make in a slow cooker, and it's soooo worth it. Plus, we don't have apple picking farms in Texas so this is a close second.
3. Visit a pumpkin patch and/or corn maze! There is still a little over a week before Halloween is here, and one of the most iconic symbols of Halloween is a nicely carved pumpkin (or for those who are less artsy, a passably carved pumpkin). So go visit and take some pictures with the pumpkins, and then pick one out and take it come to display or carve. There are also a variety of corn mazes and hayrides associated with pumpkin patches as well.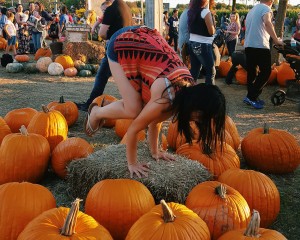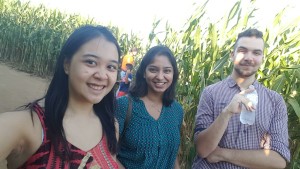 4. Get scared at a haunted house. Being in Dallas, we have the opportunity to experience many different haunted houses that is a day trip distance away from nearly any area of Dallas. My favorite in Dallas so far is Thrillvania in Terrell, Texas which isn't quite in Dallas, but definitely close enough.
5. Refresh your wardrobe and embrace the knit fabrics, sweaters and sweater dresses, boots and cute accessories. Retire the pastels and sun dresses for a little bit, and enjoy the cozy feeling of a sweater or knit paired some booties or longer boots.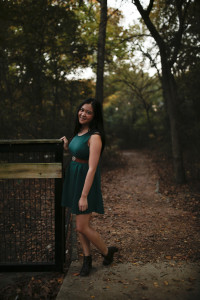 6. Try a hot yoga class to warm up once it gets even colder outside, or better yet just try a new type of exercise. Fall is a time for change, so add something different to your daily routine. Around Dallas, we have access so many different types of exercise. This month, I've had the opportunity to try out aerial yoga/hammock classes and indoor surfboard yoga. If you're really missing summer, a lot of paddling companies are still offering rentals while the weather is still warm enough.
7. Go take an outdoor hike. The Dallas Arboretum has its fall display out, and while I haven't had the opportunity to go, all the pictures I've seen of it looks beautiful. In addition, the Trinity River Audubon Center has some nice walking trails for about a half day of wandering around.
8. Make a festive, burlap wreath. Crafts are fun things to do especially when it's too cold to do many activities outside. I love the rustic feeling of burlap and adding fall color combinations as accents to them.
9. Go camping and have a bonfire. Unlike during the summer when it's almost too hot to sleep outside without A/C, during the fall when it gets colder one of the best feelings is to curl up into a sleeping bag or to sit around a bonfire with some friends sharing stories or roasting marshmallows.
10. Celebrate friendsgiving with your friends. Fall also means it's time to show gratitude. Get a group together, make it a potluck and celebrate your friendship. Do other activities together to remind ourselves that we're incredibly blessed.