City determining if code was violated in development project
Richardson city council is being investigated for a potential ethics violation after Mayor Laura Maczka resigned from her position and took a job with a company that was granted a major city contract during her tenure.
Fort Worth attorney George Staples is investigating the issue and the report is due April 28.
In 2013-14, JP Realty Partners applied for a rezoning for a vacant land lot next to Canyon Creek to build a complex with offices, retail spaces and apartments. The project, now known as Palisades Villages, is currently under construction.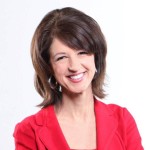 In March, Maczka filed a conflict of interest form with the city after she accepted a job with JP Realty Partners and stepped down as Mayor. The revelation of a business relationship between JP Realty's president Mark Jordan and Maczka triggered investigation proceedings.
Staples will look into the series of events that led to the approval of a zoning request for Palisades project in 2014 to determine if the council was in a violation of the city's ethics code and if the mayor had a business relationship with JP Realty at the time the project was approved, a city council press release stated.
He will also investigate if Maczka's intended declination to serve as mayor for 2015-17 was motivated by a desire to allow remaining council members to select a new mayor, the release stated.
"Whenever you don't have relationships with folks in city hall and you actually don't know from the outside looking in, it definitely looks like there could be some conflict of interest," said Jeremy Thomason, board member and former president of the Canyon Creek Home Owners Association. "(That) is why I think it was appropriate for the city to go through investigation and to hire an outside investigator so that they could really get to the bottom of this with complete transparency and that's what I wanted as a resident."
Thomason was president of the homeowners association in 2013 when JP Realty applied for the rezoning. The developers wanted to use the land for mix-used development including building retail and office spaces along with 600 apartments.
The homeowners association originally approved of the project as long as the developers agreed to certain conditions, but later realized that they didn't like the direction the development was taking, Thomason said. He said residents feared that the apartments would slide into poor maintenance and with cheap rents and low security, lead to more crime in the neighborhood.
"Our concern all along with (the rezoning) is that we knew that there was something going to be developed there," Thomason said. "We knew that it already had entitlements and included multifamily units and so our HOA board really studied it quite extensively and we said, 'Our view of this is that the worst case scenario is that something that is a bad development gets built there.' So we really tried to see, as best as we (could), that if something was to be developed then how it could be successfully built there."
Despite the opposition, the city council passed the zoning change request 5 -2.
If the investigation finds that Maczka and Jordan had a business relationship at the time the vote was cast, the outgoing mayor could be facing a trial in the near future.
Maczka could not be reached for comment. Staples is unable to comment on the progress of the investigation until the report is released to the city, he said. The city manager's office declined to comment on the investigation.
"The part of it that's so hard for me to understand from the folks that are calling for action is that the vote was 5 – 2," Thomason, who knows Maczka and has worked with her, said. "If Laura had voted against it, it would still have passed 4 – 3."
Thomason said he personally believes Maczka is innocent and that he hopes the council will come out clean after the investigation. Richardson, as a city, has a AAA rating for its transparency standards and incidents such as these put the city's reputation at risk, he said.
Meanwhile, Maczka has announced that she will not be taking oath as mayor after the city council elections May 9 although she was running unopposed.
According to the city charters, if she declines to take office after the elections, one of the council members will be appointed as interim mayor. The council will then appoint one of the newly elected council members as mayor pro-tem, who will then become de-facto mayor. The council will fill its vacant position by appointment.
Update: Maczka and the Council were cleared on all counts in the investigation report released April 28.