If you've been on the internet at all recently, you've likely seen a headline with the words "Jack White" and "guacamole" in it. This article is no different. I've long been a fan of both Jack White and guacamole so it only seemed natural that this week's column review the now legendary recipe.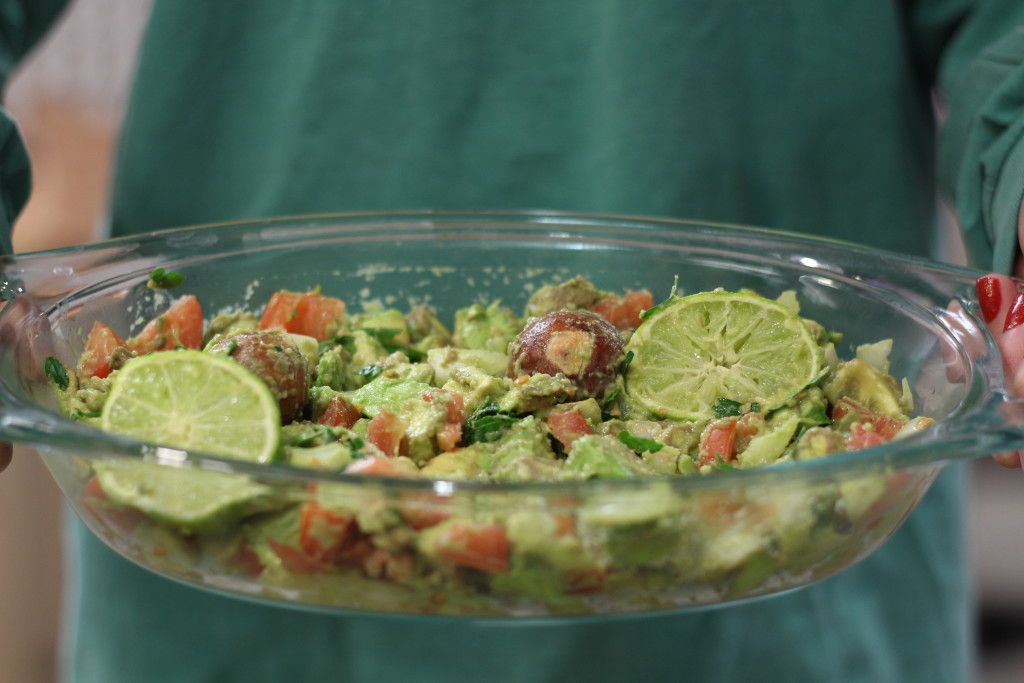 In case you've been living under a rock, I'll give a quick recap on how exactly this formula came to light. White did a show at OU. Since it's a public university, the public can request to see contracts made by the school, and someone obtained his artist contract and rider. For those that aren't familiar with riders, it's basically what the artist and his crew want in the dressing room and backstage. Usually it's food, drinks, maybe a T.V. or something. The one thing that made White's standout was that it not only asked for guacamole, but included a specific recipe on how it should be made. Check it out below:
Ingredients:
8 x large, ripe Haas avocados (cut in half the long way, remove the pit—SAVE THE PIT THOUGH–, and dice into large cubes with a butter knife. 3 or 4 slits down, 3 or 4 across. You'll scoop out the chunks with a spoon, careful to main the avocado in fairly large chunks.)
4 x vine-ripened tomatoes (diced)
½ x yellow onion (finely chopped)
1 x full bunch cilantro (chopped)
4 x Serrano peppers (de-veined and chopped)
1 x lime
Salt & pepper to taste
Instructions:
1. Mix all ingredients in a large bowl, careful not to mush the avocados too much. We want it chunky.
2. Once properly mixed and tested, add the pits into the guacamole and even out the top with a spoon or spatula.
3. Add ½ lime to the top later so you cover move of the surface with the juice (The pits and lime will keep it from browning prematurely.)
4. Cover with plastic wrap and refrigerate until served.
The verdict: They may want it chunky, but in the end that was the biggest complaint people had about the recipe. You're also going to want to add the salt and pepper as it comes out fairly bland without it. Maybe Jack White needs to come to Texas so we can teach him what guacamole is supposed to taste like.