After 15 years of broadcasting music, UTD's student radio station celebrated its anniversary by throwing the Sweet Fifteen Fest.
RadioUTD was established as an organization in 2003 when it began in the basement of the ECS building, but 15 years later, 27 DJs broadcast a wide variety of genres from the Student Media Suite.
The station broadcasts music online and caters to all music tastes while promoting local talent, said station manager and ATEC senior Savannah Sherer.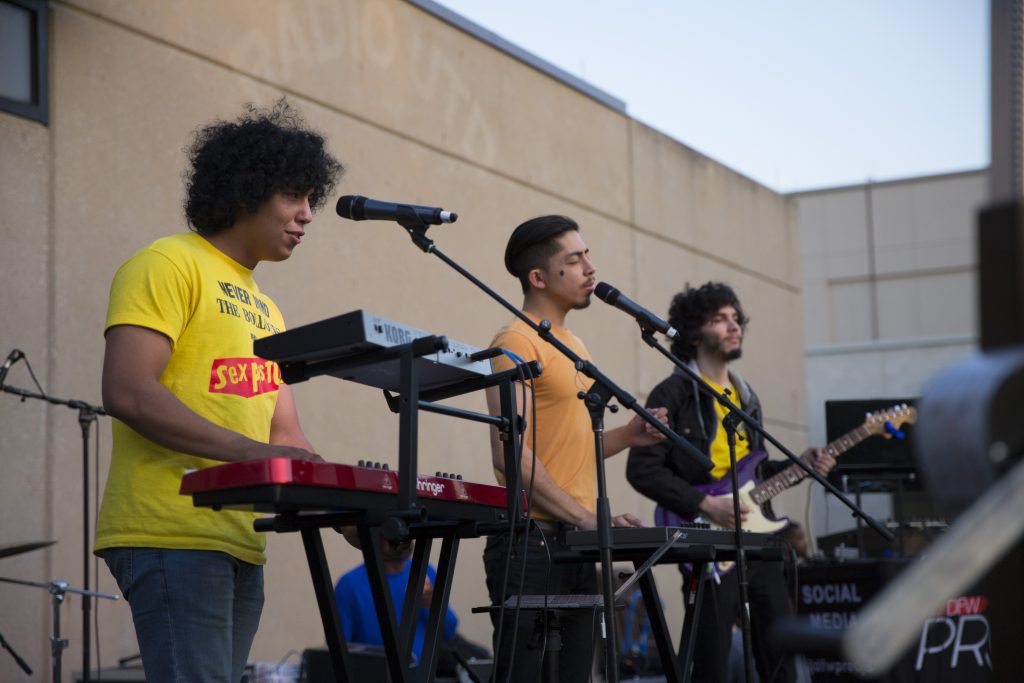 "I feel like in the past few years, we've focused on a lot of local music showcases, which I think is super important because Dallas has a very big and growing scene of DIY bands, and I'm excited that we're getting to still showcase local bands at this concert," Sherer said. "So we're keeping true to our supporting the DFW scene while also making it a much bigger event."
The bash took place April 11 and featured local bands, including Luna Luna, OG Garden and Pearl Earl, who are all emerging in the Dallas music scene. Food trucks, tarot readings and vendors also enhanced the festival feeling, Sherer said. However, the event and its success was a testament to how much RadioUTD has grown, said music director Dawood Nadurath, a computer science junior.
"The station has grown over the past 15 years, and as a hallmark of their development as an organization, (we) have been collaborating with UTDTV to sponsor pseudo stereo sessions which feature local bands in live in-studio sessions," Nadurath said. "Additionally, (we) recently installed Zeta, a software intended to make the station sound more professional and run as a cohesive unit by eliminating the playlist vibe."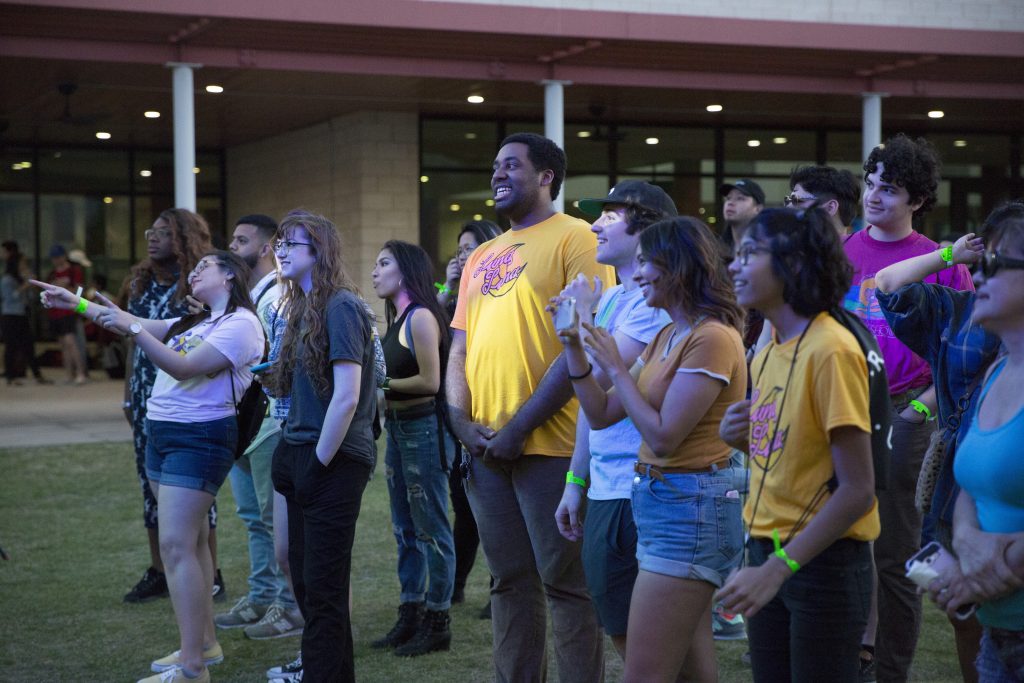 Recently, RadioUTD won an award at the Texas Intercollegiate Press Association for a blog post published on their website. The developments in software and talent has garnered respect for the organization, and those connections have been crucial to its success, Sherer said.
"I think that with the opportunities that we've been getting lately with bigger bands coming in for interviews and reaching out to bigger bands for our pseudo stereo sessions, we already are the prominent college radio in DFW, but we're only going to get bigger, and I'd like to see us be a name in the college radio scene in the way that Radio K in Minneapolis is," Sherer said.
Sherer and Nadurath said college radio is especially important given the academically-focused campus culture at UTD, specifically as it offers the student body an outlet for relaxation.
"I think our station in particular is really unique in how niche our shows are," Sherer said. "You can listen to a metal show and a hip-hop show and an ambient show in the same day … and for sure you're going to hear something that you've never heard before, and I think that's a really important thing to have on campus, especially in a school that isn't very arts-oriented."
Although the festival exceeded original expectations, with over 300 students attending, the event organizers initially had trouble deciding how to curate the lineup to both appeal to the student body and put on an event that would be remembered for years to come, Nadurath said.
The event was emblematic of RadioUTD in its attempt to interconnect student media, attract local bands and do something that had never been done on campus, said neuroscience sophomore and assistant music director Isabel Magana. The Sweet Fifteen Fest set a precedent for anniversary bashes for years to come.
"This is our 15 years, and these are bands that are really big in the scene and really important in the scene, and it really does speak to the direction (RadioUTD) has gone in the past 15 years," Magana said. "The fact that we can still all come together for music, I think, really speaks to the importance of music and the importance of college radio. College radio will never die."