"The Last of Us" is next in line to take over HBO's flagship series "House of The Dragon" with new footage that promises to expand the franchise. So far, it looks like the perfect step for the franchise—if it maintains its core values.
In April I shared concerns about "the Last of Us" HBO series–specifically, how it needs to tread carefully to avoid controversy. In a recent showcase of several different trailers, HBO shared its first few moments of the series. Fans saw exceptional dialogue and impressions from both "Game of Thrones" actors Pedro Pascal and Bella Ramsey, who stuck to the source material remarkably well. Based on what little footage we have, I have soaring hopes for the series. Based on just 23 seconds, I believe we can expect a love letter to the source material.
I'll be honest, when I saw back in 2021 that Pedro Pascal would portray Joel Miller, I was disappointed. At first, I was under the impression he'd be an inappropriate casting choice for Joel, as his performances in previous shows like "Game of Thrones" and "Mandalorian" were a far cry from the tonality of "The Last of Us". As it turns out, Pascal has a nearly perfect impression of Joel's original voice actor—Troy Baker—and fits his mannerisms and clothes extraordinarily well. Bella Ramsey as Ellie and the surprising choice of Nick Offerman as Bill also embody the personalities of their characters, even if they don't look exactly like them. It is exciting to see them in the iconic scenes of the game. It is just as thrilling to see wildlife taking over the abandoned cities that Joel and Ellie must traverse.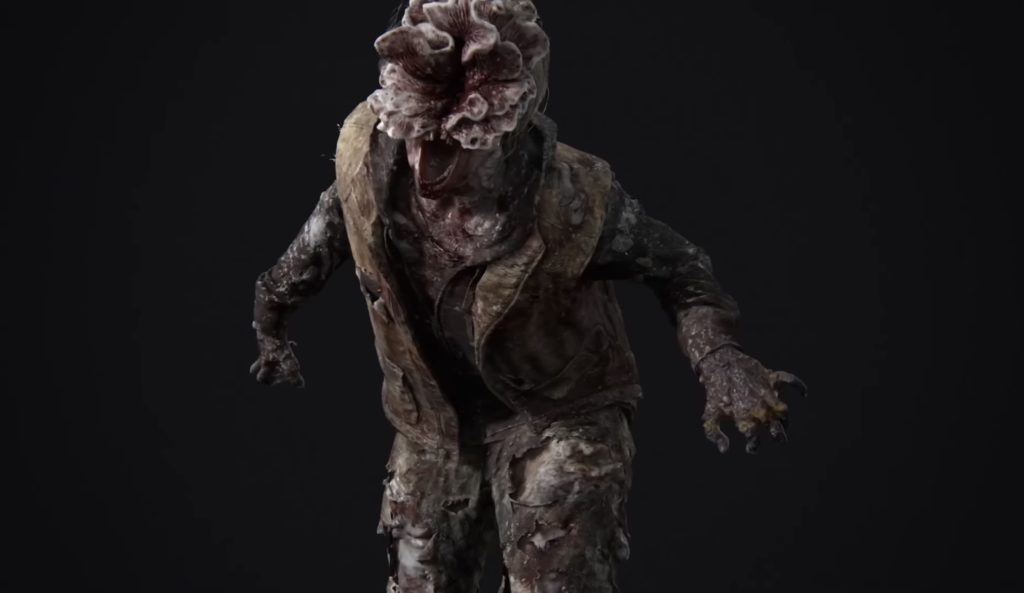 These overgrown landscapes are replicated and seemingly upgraded to generate more claustrophobia and more dynamic perspectives, as the camerawork does a great job of instilling the thrill and adrenaline that the games induced. While it seems that the stealth and general horror of the originals might suffer in this new medium, the camerawork provides a hint that it won't be completely forgotten. It seems as though the action will be more focused on evading the Infected rather than mowing them down "Resident Evil" style—which I am excited to see. It is about time a video game adaptation took itself seriously enough to try to replicate what the game produced. By staying true to the source material, HBO smooths the transition between video game and television for an engaging and loyal experience.
Fan reactions to the footage seem overall positive, in spite of the trailer's many missed opportunities. For one, it neglected to show off the Infected, the threat that drives much of the story. Displaying some of these Infected will be incredibly difficult technically—for example, the enemies called "Clickers", whose bodies are torn up by massive protruding fungal growths. Combining the difficulties of prosthetics, make-up and coordinating large groups of extras, it won't be easy to recreate a pop culture staple as large as the "zombie". Considering this difficulty, it is disheartening that the trailer was not confident enough to show off the Infected that are so important to its success. Critical to the emotional core of the story, the trailer also failed to deliver on the chemistry between Pascal and Ramsey. The interactions between Joel and Ellie and their budding father-daughter relationship carry the series, remaining some of its most memorable moments among players. While Pedro Pascal and Bella Ramsey are both in "Game of Thrones", they haven't shared screen time together. It is imperative that Joel's protective nature and care for Ellie translate to the HBO series. This is especially important considering the seeming lack of this care was one of fans' main criticisms of the original game's sequel, "The Last of Us Part 2".
While I am confident that HBO Max can deliver on both the technical aspects of this story and its emotional core, there is a lot riding on "The Last of Us". All signs are pointing in the right direction—that this series could change the narrative on television adaptations of video games. However, if HBO Max fails to adequately recreate this world-renowned game, video game adaptations are better left buried and forgotten.