Across the street from a post office in Plano, there's Mudleaf Coffee, a spacious coffee shop that just might be the next place for you to get your fix.
Located on the intersection of Parker and Independence, Mudleaf stands out for how big it is on the inside. It feels like there's enough space inside to fit two coffee shops…or one and a half UTD Starbucks. Every kind of seating is available, and like Communion Coffee, it's another "coffee shop with a merch store" setup. While it has more expensive coffee across the board than your average shop, the space is almost enough to make up for it.
Mudleaf's space has just about everything you might ask for. There's enough room to fit a work group of four or five people together in one spot, and with hassle-free, no-sign-up-required wifi with 200 Mbps down and 22 Mbps up, there's no worries about the connection. Even if you somehow need more space to work in, there's a dedicated space called the "Mudroom" that's available for reservation with a 14 foot long table and room aplenty. Fairly loud background music and a filled shop means that it's perfect for those that like the ambient noise of conversation; for those in search for some peace and quiet, a smaller shop may serve your purpose better.
The coffee is begrudgingly good. Mudleaf charges 50 to 75 cents more than your average shop across the board, but the coffee is arguably good enough to warrant it. They rotate just enough of a variety of flavor options to keep people interested, and the "Wedding" syrup combination of almond and vanilla is a great standard flavor to keep people coming back. Whether it's worth the higher price is debatable for some, but if you're willing to put in a few more cents for a clear increase in quality, then it might just be your cup of tea. Or coffee, rather—though they do have tea drinks as well!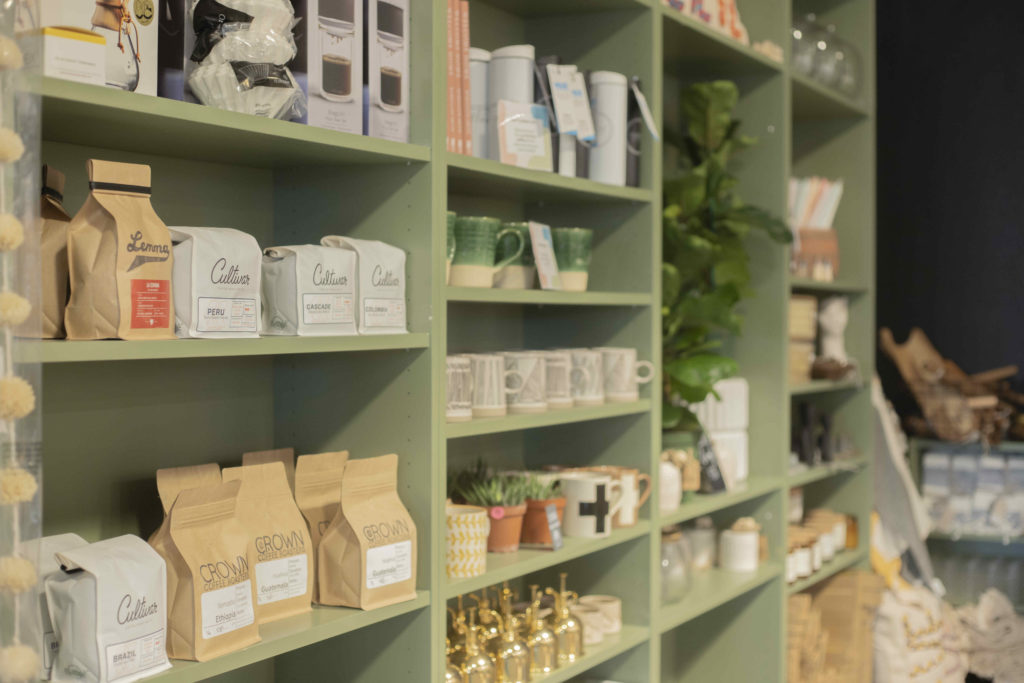 The food is deceptively good, and the seven-dollar chip and sandwich combos are actually quite filling despite their size. The ham and cheese croissant sandwich with Dijon honey mustard was not too sweet and not too savory, with a good balance of flavors. More importantly, it filled my stomach despite seeming small at a first glance. However, at about $14, I personally wouldn't go out of my way to get the whole package of an iced latte and a sandwich combo. Maybe just the coffee, or just a sandwich, but unless you're working with a group for extended period of time here, I'd pick one of two.
Mudleaf Coffee is a good, higher-end option for coffee and sandwiches. Its highest points are the spacious location and quality wifi, but as a single student trying to hunker down and get work done, it can be a bit pricey for regular visits. All in all, the coffee is definitely good enough for me to come back to for my every-once-in-a-while fix.