You might find the basement of the library scary, but going to the Student Success Center shouldn't be! The real fright would be falling behind in your classes. Avoid a midnight stand-off with your assignments with these campus resources, all available with a swipe of your Comet Card.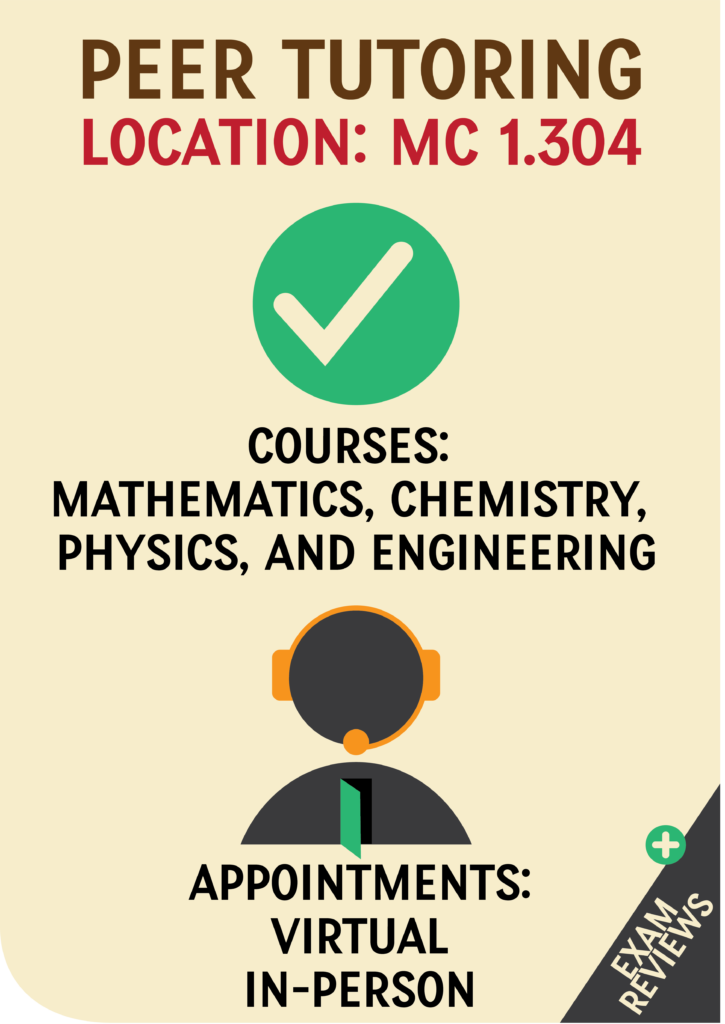 The Writing Center and CommLab
For all your essay and presentation needs, The Writing Center and CommLab have you covered. Student tutors lead the appointments here, and they'll focus on whatever you need help with, whether it be grammar or restructuring your work. These resources do accept walk-ins, but spaces fill up quickly, especially during midterms and finals. So make sure to schedule an appointment with one of the tutors online before you go in!
The Writing Center also hosts weekly after-hours writing groups and workshops. One of the most popular options is their creative writing group, where students can read their work to each other and get peer critiques.
PLTL has your back for fundamental 1000 and 2000 level courses in math and chemistry. Students who have performed well in the course before lead a small group of 6–8 students over practice problems to solidify the material they learn in class. Sessions are 1.5 hours each week, and the same small group meets all semester. There aren't many spots available, so if you would like the help, look out for registration at the beginning of the semester!
SI is similar to PLTL in that tutors run weekly review sessions for a particular course and have done well in the course before, but SI tutors actually take the course alongside students again so they can take notes. Additionally, students don't need to sign up to these extra sessions and can simply walk in. This also means that the sessions don't have a student cap, so the groups can be larger. At the beginning of the semester, the list of SI-supported courses will be updated on their website. Historically, SI has included 1000 and 2000 level courses in physics and chemistry.
If your homework is stressing you out, or you've stared at a math problem for way too long, stop in at Peer Tutoring for help in a variety of subjects. You can take a seat in the designated area to work on your assignments and flag a tutor down if you need extra help. It's designed for students to come and go, so it's low stress and low commitment, unlike some of the other resources on this list.