Welcome to Dogs of Dallas! This is a blog dedicated to the cutest canines I can find roaming the parks and neighborhoods of the Metroplex. Each post includes photos of the pup, testimony from the owner, and a bit of my personal experience with the dog. The goal of this blog is to brighten up your day with a little bit of puppy love. Occasionally, there will be longer posts highlighting extra special pets or animal shelters. If you have a dog that you would like featured on the blog, email me at: cxs134630@utdallas.edu. Happy browsing!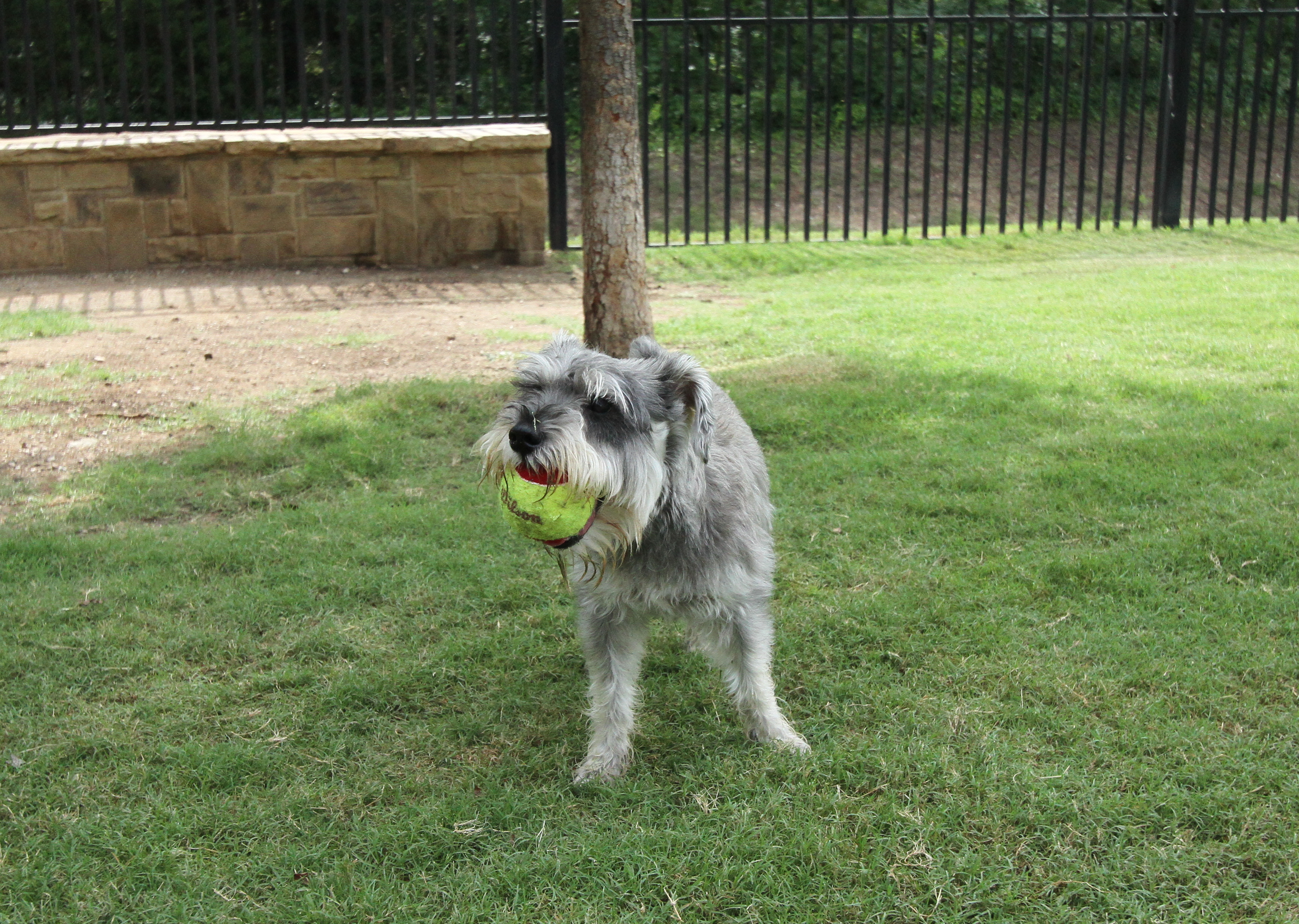 Name: Spencer
Breed: Schnauzer
Age: 3.5 years old
Meet Spencer, a daily fixture at Wagging Tail Dog Park in North Dallas. He is accustomed to the finer things in canine life, like the three walks he gets per day.
"He is very spoiled. He likes to have his own toys," his owner said. "He doesn't like to share anything."
His favorite toy today seemed to be a tennis ball. He didn't set it down the whole time I was taking his picture. Spencer was a gift from his owner's mother. Although he's a schnauzer, he (ironically) hails from Chihuahua, Mexico.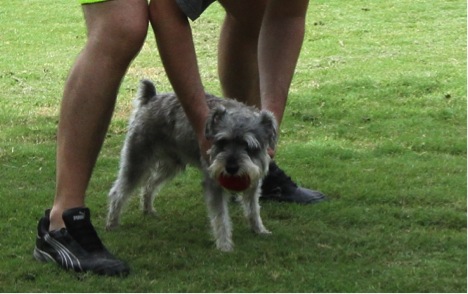 "Whenever I come home, he's always so happy to see me," his owner said. "He wants to play with you and you feel the love."