Comet Con just celebrated 10 years of student passion and nerd culture with one of their biggest events yet, bringing in students from all backgrounds to admire colorful art, fantastic cosplays and big guest speakers.
Students were welcomed by SUAAB on March 23in a series of events throughout the convention. From the free arcade games, to the student vendors selling their art, to the screening of "Dune," there were countless activities to keep students engaged whether they were there for the esports competition, the cosplay competition or even the pancake art provided by St. Louis' Dancakes.
One of the most prominent events attracted not just UTD students, but even a local high school field trip: the guest speaker panel that featured alumni from Funimation's Viz Media, the creators of "Borderlands" Gearbox Studios and a producer of the comic classic "Cyanide & Happiness." Each guest panelist provided insights to their respective industries and ageless wisdom they had gained since graduating from UTD, and discussed what it means to be a UTD alumnus.
Godswil Ugwa, the community manager from Viz Media, and Adam Nusrallah, a producer from "Cyanide & Happiness," discussed how Comet-Con has stood the test of time and reflected on what it has now grown into. Ugwa, who was also the founder of Comet-Con and the ANIM3 Club while at UTD, reflected on how passionate and massive the event has grown since he first started it.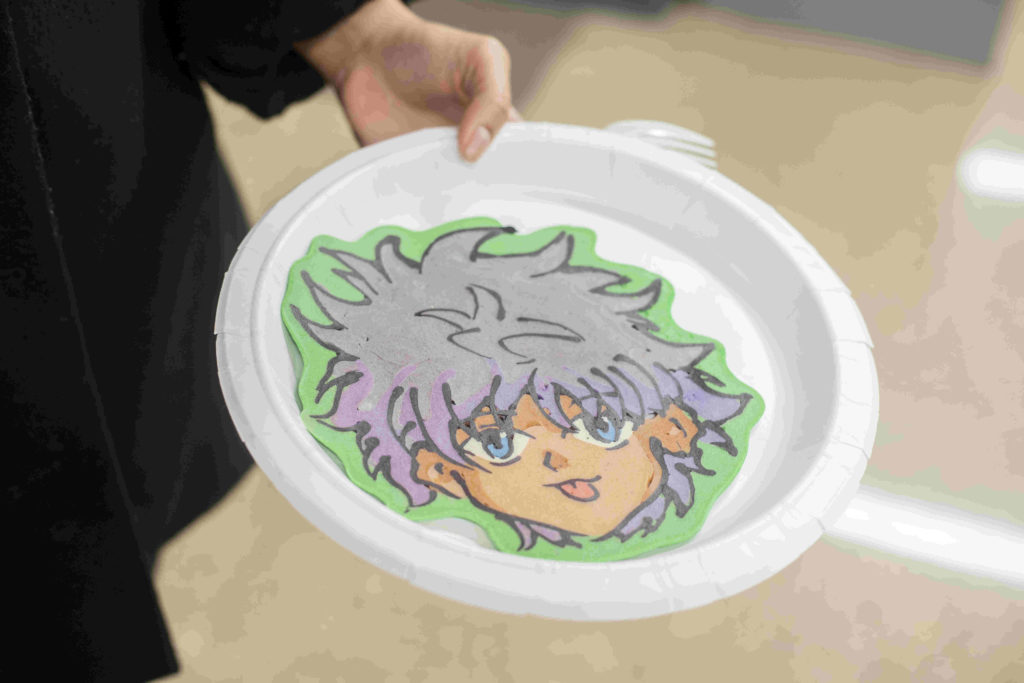 "We used to use another building that was falling apart and was old. It was humble beginnings for sure, just everyone lining up the walls—artists, vendors, everyone trying not to disturb other classes," Ugwa said, "That Comet-Con was do-or-die- if it didn't work out then it'd be over forever- but now it's awesome, because in the first hour it's already pretty packed, people are wearing cosplay, and the booths are popping, and I'm just outstanded."
Ugwa mentioned that this project grew beyond anything he could imagine and that he's proud of what it's become as a free space for students to express themselves and have fun.
"Walking in here and seeing people getting set up, those vendors and some people in cosplay before even the convention has officially started, we were seeing people already wanting to come inside," he said. "That was pretty exciting, and then after the panel, seeing this building getting filled up—that was very endearing."
Nusrallah, who forever impacted the course of ATEC history with his CGI, 3D-animated short "Sticky," was impressed by the students attending Comet-Con, and discussed how the event can inspire students to do and be more, whether that was in their industry, their daily life or even just at the convention.
"If you're sitting there wondering if you should or shouldn't," he said, "just know that five years from now if you didn't do it, you'll think 'I should've done it then' as opposed to now."
Nusrallah encouraged UTD students to continue to grow and adapt in today's ever-changing world, just as Comet-Con has changed through the COVID-19 pandemic and in the many years he's attended as a guest speaker.
"I can only speak to my experiences, and whether it's a good experience or not, everyone will have their own experiences," Nusrallah said. "It's part of that path of staying true to who you are and what you want to do and taking a chance, seeing what happens. If it doesn't work out, it doesn't work out, but that doesn't mean it can't later on. There is nothing but time in the world, and time doesn't stop."
Comet-Con brought together students to express themselves freely and make new friends, providing opportunities to explore their hobbies and fields while having fun at the same time. For the last 10 years, this has stayed true, and students can expect to be a part of the convention once again in the next year.