There are plenty of spots in UTD that are an escape from campus on campus — you don't need to drive or take the DART to get some peace of mind. The spots listed here are open for all students, so consider visiting them during your first couple of weeks.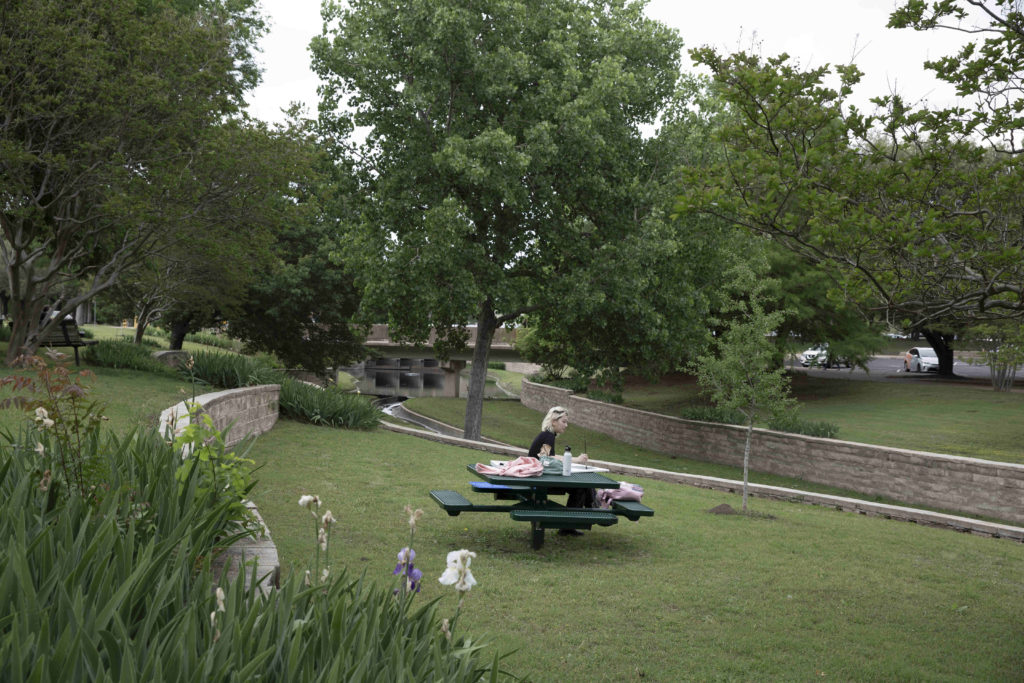 Creek by Parking Structure 1
A spot near a parking structure might seem chaotic, but this place is more peaceful than most during the afternoons. Located next to PS1 by JSOM, this small area built around Cottonwood Creek features a gazebo, terraced walls, benches and the gentle sounds of running water and quacking ducks.
You can sit down on any available seats, but when it's warm and clear outside, you should take the chance to relax by settling on the grass. This is an idyllic spot to stop by during afternoon daylight hours, but it's especially quiet on the weekends. You'll notice other students relaxing here with food or just studying under the shade of the trees. Ignore the cars parked on the other side, and you might as well be in a neighborhood park.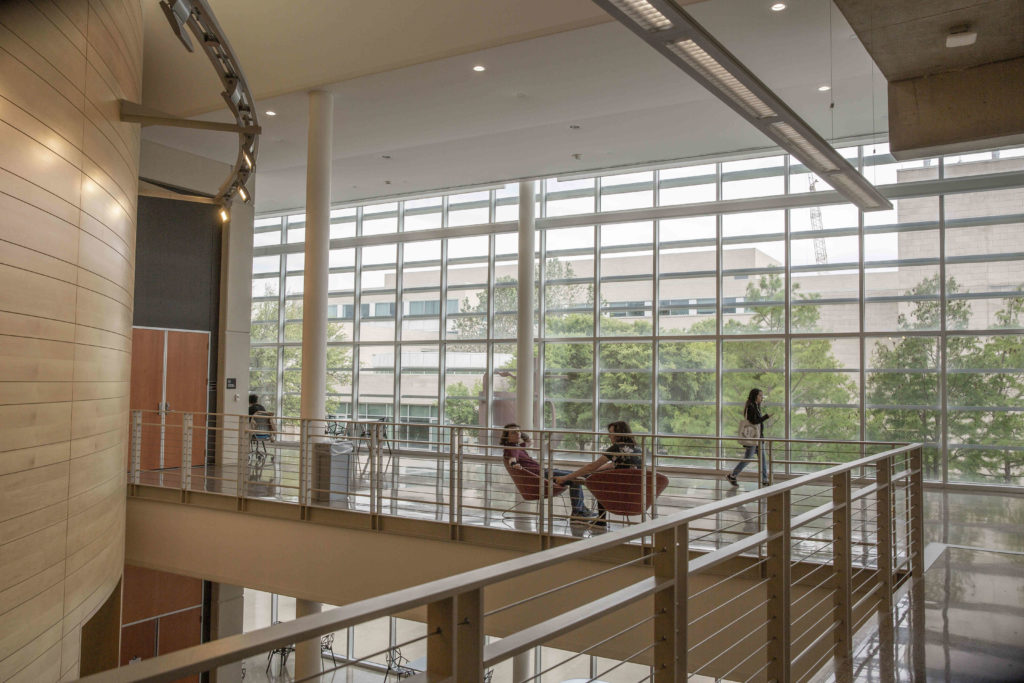 ATEC
ATEC has a few wonderful study spots, including the sleek tables basking in sunlight on the first floor and the large stairs where students often gather to work on their assignments together. However, it's also an amazing place to step back and relax after a long day of work.
ATEC also offers unique rooms and classrooms for artsy and nerdy students alike. After class hours, especially on Fridays, students can visit studio rooms to work on their art or computer labs for animation and game design. If you're bored one afternoon, consider stopping by ATEC and exploring all it has to offer. At a largely technology and business-centered school, this wonderful building often goes unnoticed by students who might end up falling in love with it.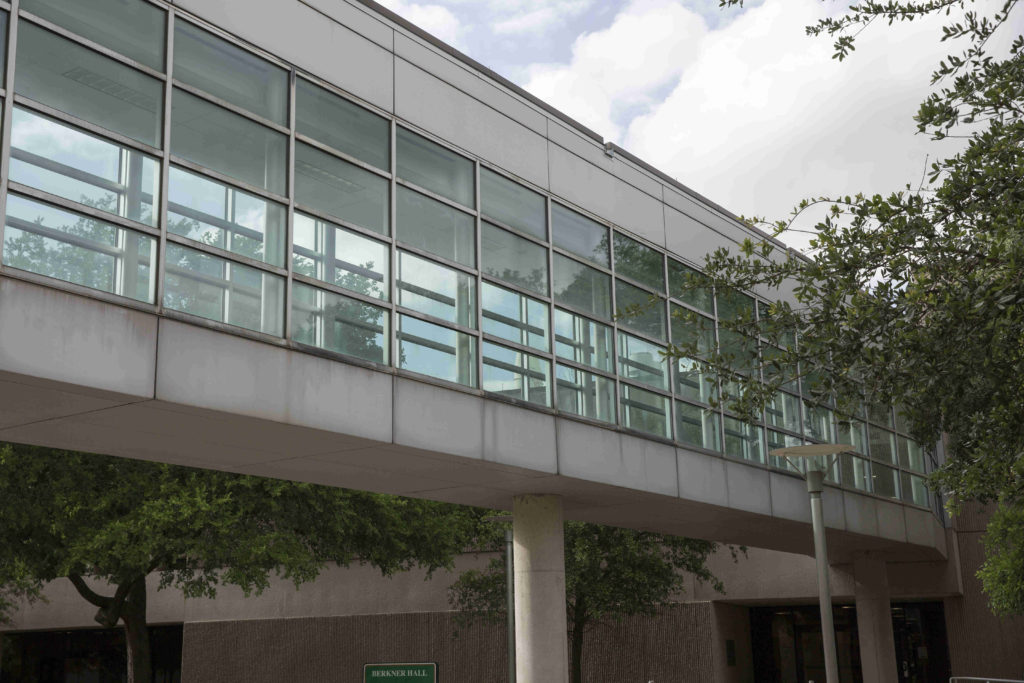 Skybridge
The skybridges connecting several UTD buildings are wonderful spots to appreciate campus from indoors and take a breather.
The skybridge on third floor of ECSS that connects to ECSN is perfect for catching some natural light, with large floor-to-ceiling windows. Another option is the skybridge on the second floor of the SLC, which has neat lounge areas in between windows that are great for listening to music and relaxing. Most importantly, the building tends to be rather empty in the late afternoon.
If you are someone who loves the peace and quiet of the indoors combined with fantastic views of the outdoors, then take a walk through any skybridge to calm yourself down. These locations can all be found on the UTD app's campus map.