A more solid picture of what happened in the early morning hours of Aug. 30, 2014 is starting to form for jurors in the case of Enrique Arochi, the man accused in the disappearance of UTD alumna Christina Morris.
Morris was last seen on security footage walking with Arochi in the Shops at Legacy in Plano early that morning. She hasn't been seen since. Arochi is charged with one count of aggravated kidnapping and faces up to life in prison if found guilty.
After testimony from AT&T and Sprint employees, who talked about the cellular activity of Morris, Arochi and Hunter Foster — Morris' boyfriend — that night, Detective Aaron Benzick of the Plano Police Department gave testimony on the phone calls and his role in the investigation.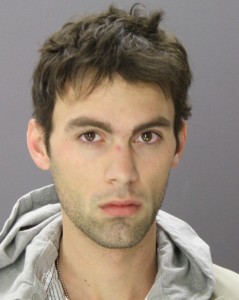 Back in 2014, Benzick patrolled the Shops at Legacy in Plano and he tracked the cell activity of Morris and Arochi on Aug. 30, 2014 for the investigation.
Among other findings, Benzick testified he found evidence contradicting Arochi's statements about that night, including finding Arochi's car in a different parking garage than what the defendant stated and finding video of Arochi walking with Morris, even though Arochi claimed they split up after leaving a friend's apartment.
Benzick testified that Morris' and Arochi's phones pinged off of the same phone tower between 4 a.m. and 5 a.m. the night she disappeared. Morris' phone last reported activity at 4:48 a.m. that night.
Benzick also testified that Morris and Arochi walked into a parking garage around 3:55 a.m. Three minutes later, video shows Arochi's car leaving.
Although he performed extensive searches, Benzick said he found no evidence of Morris leaving the garage on her own that night.
The trial recessed early to allow a juror to attend to a medical issue. The trial will resume tomorrow morning at 8:30 a.m. and will start with the defense's questioning of Benzick.