I would be one of the first people to admit that I'm a little obsessed with planners. The thought of a new semester and a new year with so much to accomplish is exciting to me, but even for students not quite as excited for a new year as I am, a planner is a great way to tackle that new year's resolution to be more organized or a tool to help accomplish another new year's resolution. Being the planner nerd that I am, I placed my order for a planner back in November, but for the people who have yet to invest in a planner. I have compiled my list of best planners for 2015 ranging from fairly basic to very complicated.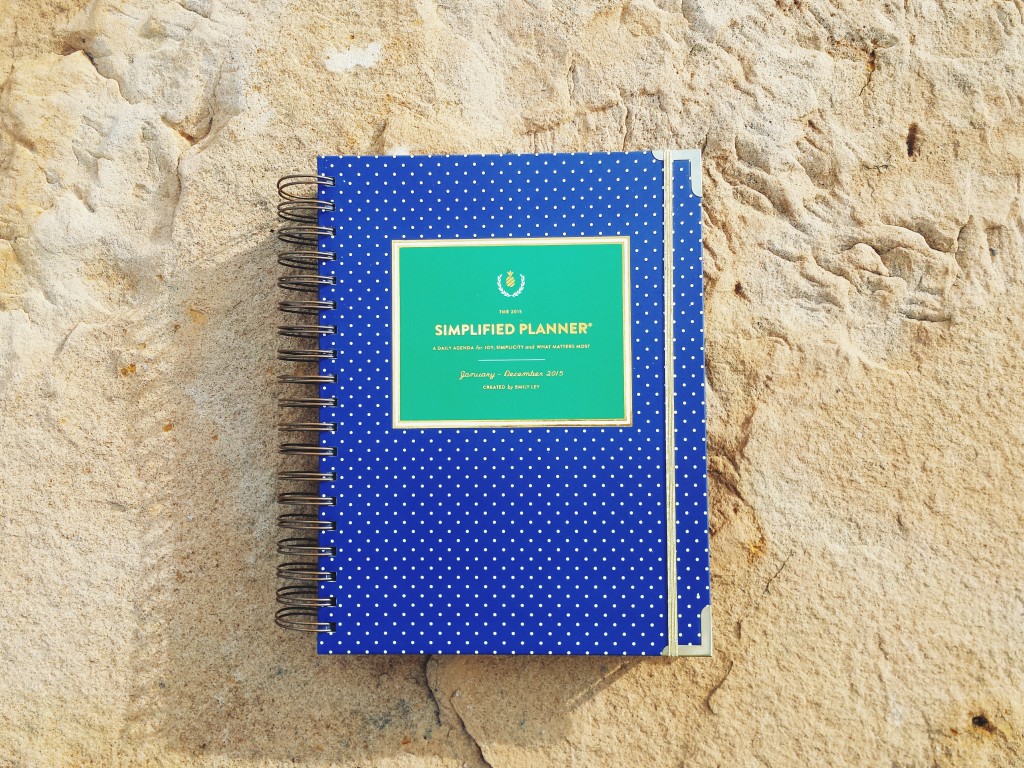 1. Lily Pulitzer and Kate Spade planners
Lily Pulitzer 2014-2015 17-month planner: $28
Kate Spade 2015 17-month planner: $36
These planners are super simple and perfect for students who just need a place to jot down assignments and have relatively few appointments. The weekly view is perfect for seeing what's going on and planning study sessions. A huge plus are the cute cover designs of all the planners and the small touches such as laminated dividers and quotes spread throughout.
2. Plum Paper Planner
Plum Paper Planner: $35 plus any add-ons
This is my former planner. It's a weekly planner ideal for the student who has a little more than a few appointments or assignments a week. Plus, it's super customizable for a unique look with a bunch of different layouts and cover designs to choose from. I used mine for a year and a half and it worked wonderfully for balancing class work, work and my extracurricular activities. I also really enjoyed having a weekly checklist and a daily check list. You can also add on various things such as more months, sticker sheets and planning sections. It also has different planner types to choose from such as for students or for wedding planning.
3. Erin Condren Planner
Erin Condren Classic Life Planner: $50 plus add-ons
The Erin Condren Life Planner is probably one of the most popular weekly planner options. Like the Plum Paper Planner, it has a variety of cover to choose from. However, the life planner only has one weekly layout to choose from which divides the day into morning, afternoon and evening. This planner is great for students who juggle multiple activities that take up sections of the day such as shifts at work or chunks of class time. These planners are also customizable with stickers, photos and other add-ons.
4. Simplified Planner
Weekly Simplified Planner: $42 (sold out online)
Daily Simplified Planner: $58 (sold out online)
The Simplified Planner is the planner I chose for 2015. It is a daily planner that utilizes about half the page to give an hourly view and a section next to it for a to-do list. The Simplified Planner also has a small section for notes and a small section for what is on the menu for dinner. It's perfect for me as someone who has a lot of commitments for my work, research and school work. It truly lives up to its name in that it is simple. While the Simplified Planner is sold out, the creator Emily Ley announced the production of an academic planner that will be available sometime in May.
5. Day Designer Planner
Day Designer Planner: $59
The Day Designer Planner is very similar to the Simplified Planner, but it contains a few more bells and whistles. It still includes an hourly view that actually has longer hours (5 a.m. to 9 p.m. versus 7 a.m. to 7 p.m.) and it has the to-do list in the column next to it. It has more sections for things such as a top-three checklist and a space to just download and jot notes.
6. Passion Planner
Compact Passion Planner: $25
Passion Planner Classic: $30
Passion Planner PDF: Free with share on social media
The Passion Planner is a product that was actually funded through a Kickstarter campaign. I found out about it through a friend who shares my love of planners, and you can download the entire PDF for free just by sharing the website through Facebook or Twitter. It is a weekly planner with sections for a personal versus work to-do list and a blank section for jotting notes or drawing something out.
All of these planners have pros and cons, but I love all of them and if I had an infinite amount of money I'd buy all of them, but there is a planner for people in all areas of life with all sorts of schedules. Do you have any of these planners? Have you used any of them? Let me know what you think on Twitter or Instagram @linda_nguyennn.