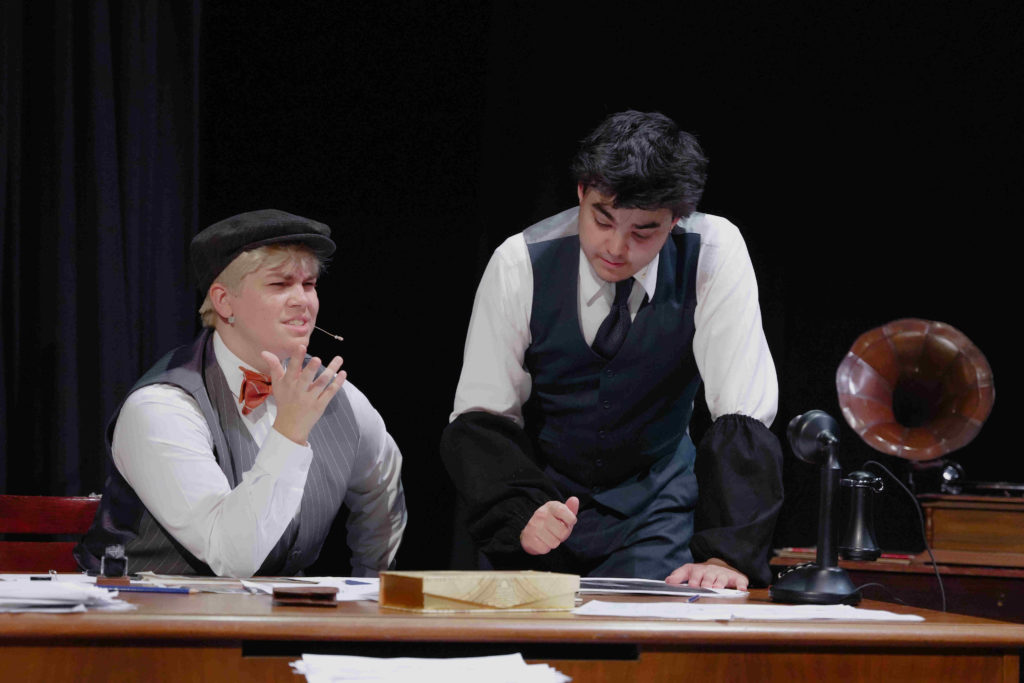 Orchestral music floats through the first few seconds of this playlet, transporting the audience into early 1900s America with a heartwarming tale of familial relationships surrounding a classic cartoonist.
Both whimsical and bittersweet, "Winsor & Gertie" ' was received with warm welcome and praise from UTD. The production ran for two consecutive nights on Sept. 8 and 9, and with only three weeks to prepare, the show production outdid itself in terms of acting, storyline, costumes and set pieces.
The play tells the story of eccentric animator Winsor McCay, who brought the story of Gertie the dinosaur to life at the Palace Theater. However, more generally, the story goes far beyond an animator's dream into his complex family dynamics. Winsor and his wife Maude are struggling to balance their needs within their marriage; while Winsor wants to focus on his art and impress his superior, Maude longs for her husband's attention and love. Their differing ideals set them apart at the beginning of the play, yet it is also the reason they are drawn back together at the end. Each character's motivations are carefully crafted, moving the play along seamlessly.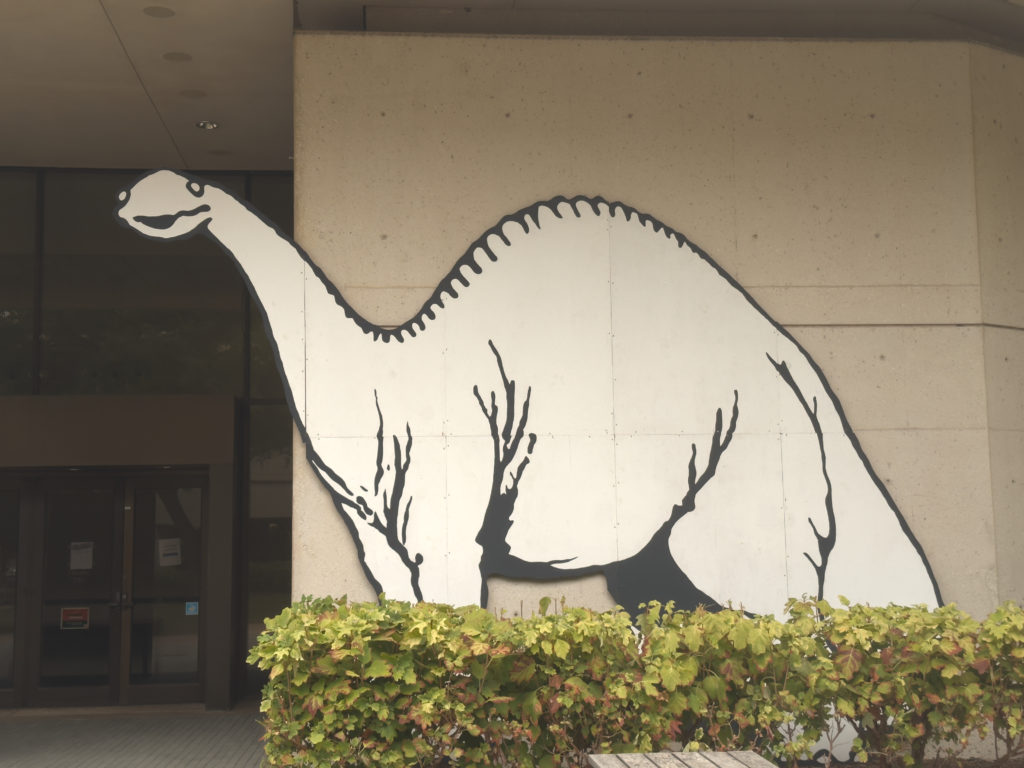 "Winsor & Gertie" does an exceptional job of moving through a spectrum of moods from solemn to comedic. In terms of acting, the roles were well-honored, with each cast member utilizing their own acting styles and strengths. It was hard to not feel emotionally attached to the characters, each with their own charms and quirks drawing the audience in. Megan Lemonds, a visual and performing arts senior, plays Maude, and she perfectly portrays the struggle of being a lonely housewife constrained by a patriarchal culture.
"I [didn't] want to come off too strongly, not too angry, not too soft, finding the highs and lows [of the character]," Lemonds said. "It wasn't realistic to be talking back to her husband."
Robert 'Bobby' McCay, the son of Winsor and Maude, is a clueless teen with a sensitive side who quells the play's rising tension through humor. As easy as it is to dismiss the role of the comedic relief in plays, they are the glue that binds the storyline together. Apollo Elias, a local theater artist, said that his character allowed the audience to see the story's core relationships in a new light. Supporting roles like Bobby leave the audience with a better understanding of Winsor and Maude's roles, both as partners and as a parental unit.
"W didn't really talk about [my character] in rehearsal for a couple of weeks or a week and a half before, and we all sat down and were like, 'What [is] your character motivation?'" Elias said. "So I chose to have that epiphany moment for Robert in Scene 2 in his pause. He's angry at first, but then he's like, let's go have fun instead."
As far as costumes go, Maude's outfits were lavishly planned, each one reflecting the era with taste. Bobby's outfits were more traditional, as were Winsor's. The costumes went with the set as well, perfectly blending into the background pieces, making for a visually aesthetic appeal.
A one-act playlet sometimes leaves questions unanswered as time is a large constraint. On the contrary, "Winsor & Gertie" fits an amalgamation of emotions within minutes. The writing and directing was excellent, providing meaningful insights into the time period, while making it easier to understand the history of a famous animator and how his work came to be.
Overall, the play's wholesome aura, mingled with scenes packed with emotion, provide an enjoyable watch that engages audiences while also providing a rich insight into the man behind the animation of Gertie, the gentle dinosaur.