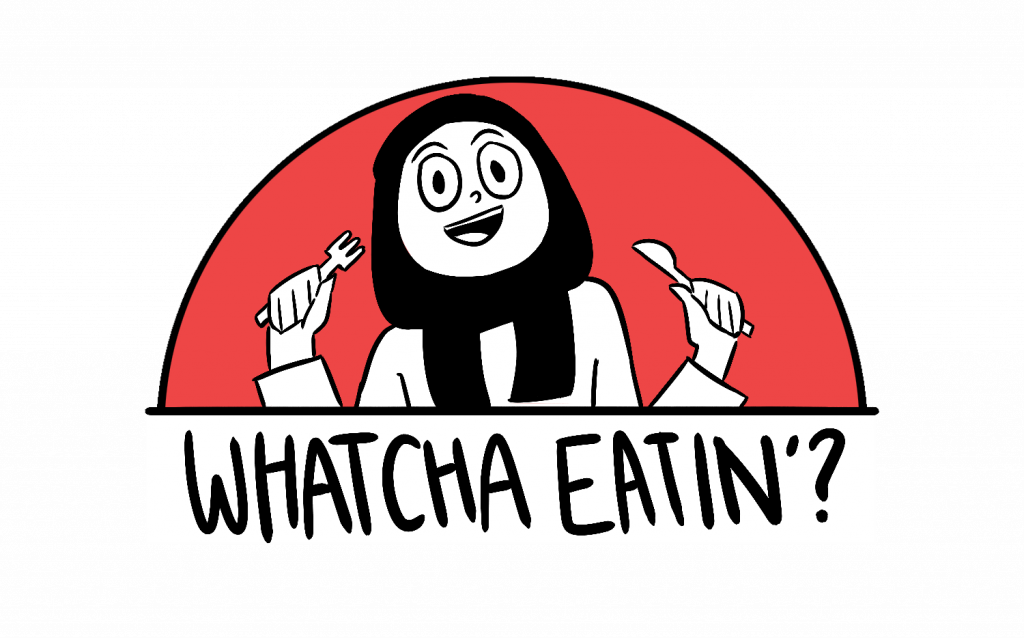 I've grown up eating Middle Eastern food at restaurants and parties because it's my family's favorite cuisine apart from our own Pakistani food. I was very familiar with the usual dishes such as gyros, kabobs, hummus and pita. This episode, I was introduced to three Middle Eastern foods I'd somehow never had before — tabbouleh, baba ghanoush and knafeh.
To be clear, most people refer to Middle Eastern cuisine under the umbrella term of Mediterranean cuisine. While the two cuisines overlap culturally and share many dishes, they diverged once countries throughout the Middle East began modifying the dishes to their own regional tastes. The cuisine relies mostly on natural ingredients such as olive oil, rice, meats, chickpeas, tahini and pita bread. Electrical engineering junior Reem Aysha, fellow Mercury staffer Amaka Mgboji and I went to Sababa, a local Mediterranean restaurant in Richardson, to try the three dishes.
Tabbouleh isn't like your average Caesar salad. It's bright green in color and filled with parsley, couscous, lemon, olive oil and other seasonings and vegetables. At first bite, I was struck by the zesty flavor of this salad as I wasn't expecting such a strong flavor of lemon. The texture was gritty and rough from the finely chopped parsley and couscous, but that didn't deter me. Normally, salads taste bland on their own and require a bit of some kind of dressing, but I couldn't imagine adding any kind of ranch dressing to tabbouleh. Bursting with flavor and tangy goodness, I could easily see this being a favorite.
I really can't stand eggplant, but for the sake of trying new things, and after hearing my family and friends rave about how much they loved baba ghanoush, I wanted to see what all the fuss was about. Eating baba ghanoush was probably the strangest experience I've ever had. It both looked like hummus — a creamy, tan mixture — and was eaten like hummus, gathered in a small piece of chewy, soft pita bread. However, it definitely did not have the texture of hummus. The baba ghanoush was chunky and a little slimy at times. I wasn't expecting little bits of eggplant throughout, but it wasn't entirely unpleasant. I enjoyed the flavor, though, and it was smoky and had the deliciously rich flavor of tahini and olive oil. Despite my initial distaste for its texture, I couldn't help but keep taking more bites to try and convince myself to love it like Reem and Amaka did. I wasn't successful.
Knafeh sounded heavenly when Reem was describing it to me. A thick chunk of cheese, covered with bits of baked thin noodles, is soaked in a decadent rose sugar syrup before being baked and topped with bits of pistachio. At first glance, the knafeh looked like it should have been savory. It was bright orange and greasy-looking, and I couldn't help but think of pizza. The dish was initially crunchy and then chewy, but its taste was something out of this world. Immediately, I tasted a rich, rosy flavor that wasn't overpowering. The combined tastes of the cheese and thick sugar syrup made for an extremely extravagant dessert. Knafeh turned out to be infinitely better than your average cheesecake, and while Reem and Amaka took a few bites just for taste, I finished the entire dish afterwards.
Middle Eastern food is probably one of the more natural and fresh types of cuisines I've encountered so far. Most of the dishes employ simple spices and oils, and the flavors of the ingredients in the foods themselves are what stand out. Nonetheless, it's an entirely enjoyable cuisine that makes me feel wonderfully cozy and homey every time I have it.