Residence Hall study rooms: Study rooms are conveniently available on every floor of the residence halls. The comfy armchairs are a nice change from your wobbly dorm room chair and the giant whiteboards are a perfect environmentally friendly alternative to scratch paper for solving your math and chemistry problems. Need enough room for your laptop, textbook and coffee? Thanks to socially distanced seating, you can also get an entire table to yourself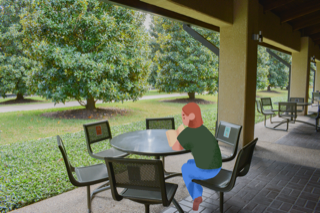 2. Tables outside the Student Union: Finding seating inside the Student Union can be difficult this semester, but when the weather isn't too bad, the tables just outside make for an attractive study spot. Many of them are large enough to accommodate groups of two or three with one empty seat between each person.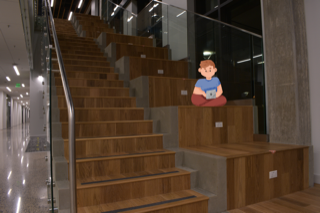 3. New science building: This location has more seats currently open than most areas of campus, making it a great place to do some socially distanced studying with friends. With a variety of seating options from benches to high stools and large windows that let in plenty of natural light, this building is an awesome place for your study setup.