From Los Angeles and New York to Germany and France, June Owens' filmography journey brings her back to UTD's SP/N gallery with her exhibit, giving the children of the Holocaust a voice.
Owens' exhibit "revisit, remember, reconnect Fohrenwald children" features interviews and stories from children held at Jewish displaced person camps, specifically from the camp Fohrenwald.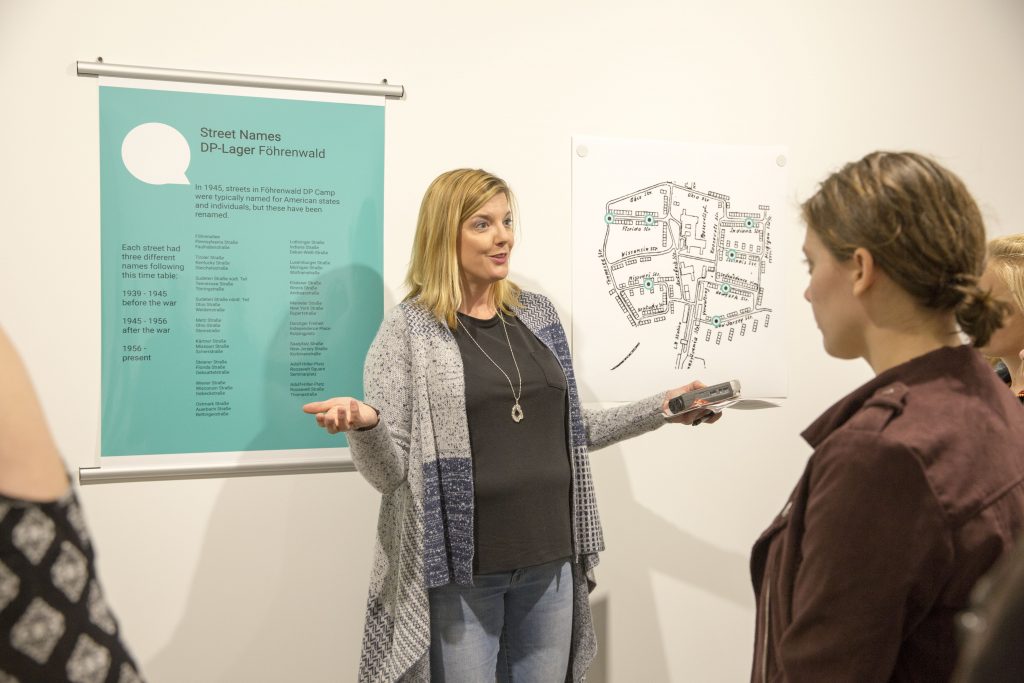 Owens, an arts and humanities graduate student, is comparing camps under American allied control from 1957 to the current situation of refugees living in the same place presently. Her purpose included giving the survivors a voice and an interactive experience where they can share their stories.
She includes photographs, interviews and documentaries from the people who were children of Fohrenwald, as well as a preview to the interactive website she designed to visit the camp virtually and tell their stories, emphasizing time and place.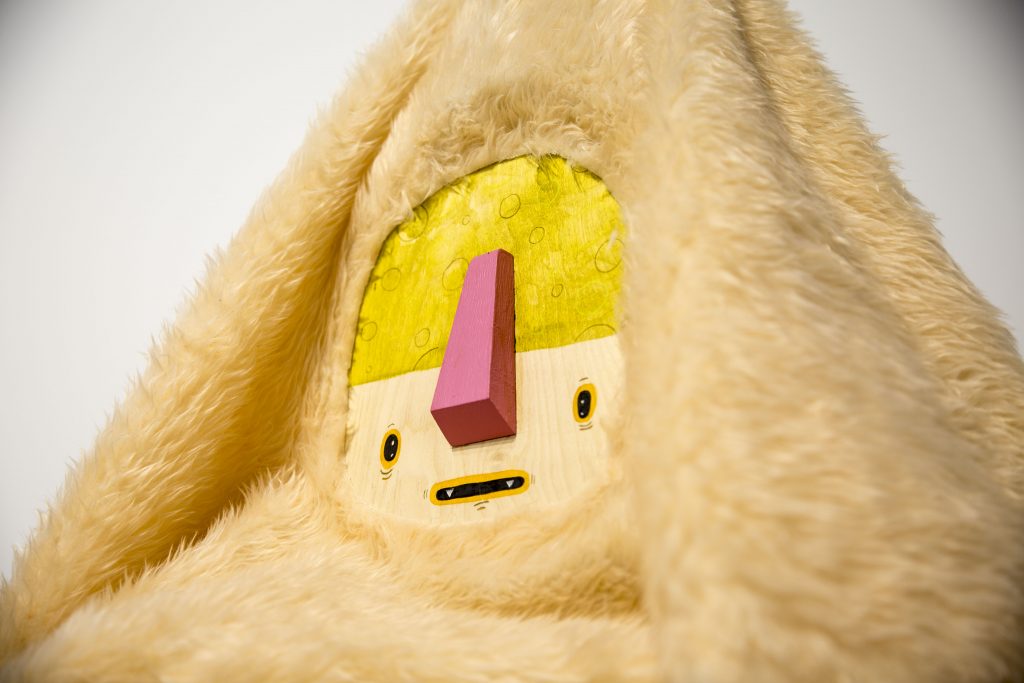 "The Ackerman Center for Holocaust Studies did a lot for me, and I grew in an amazing way," Owens said. "In 2015, (the Ackerman Center for Holocaust Studies) funded a travel trip to Germany for 30 days, then also in 2017, they funded the travel trip to the !F Lab, which is the Interactive Factual Lab in France, so both of those experiences were just crucial to this project."
The exhibit is Owens' first experience creating an interactive documentary, a production merging traditional forms of multimedia tools such as video, audio and photography into information the viewer can interact with directly. She has created 120 films and videos professionally as a producer, director and writer. Her list of experiences is expansive, starting from her small town in Oklahoma to working with Meryl Streep in L.A. and accepting a Gracie award for her short film in New York City.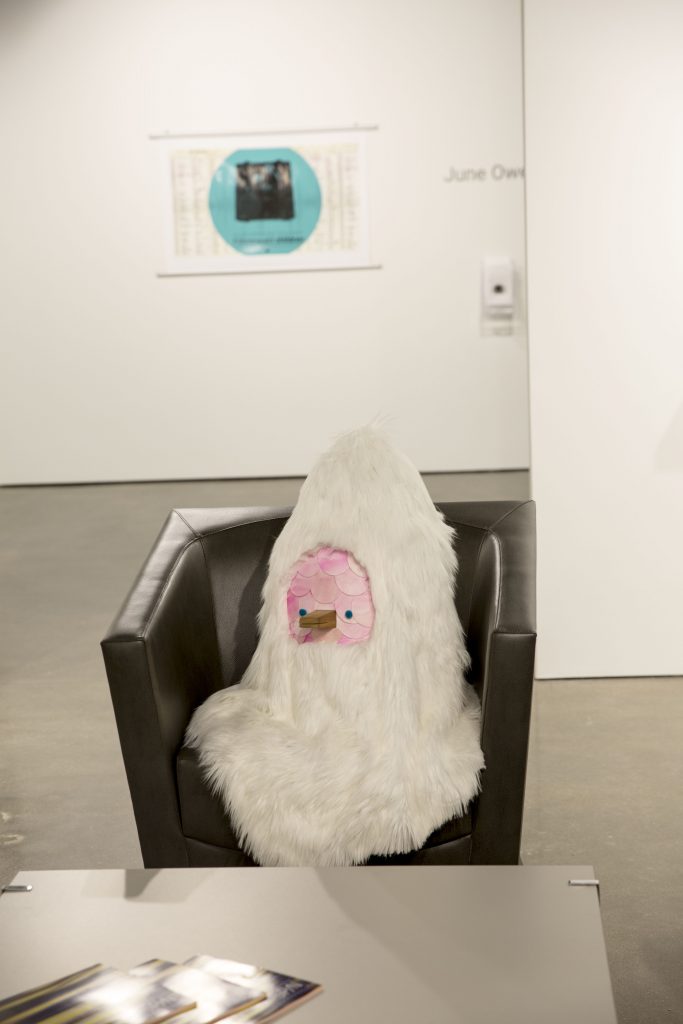 Owens utilizes StoryCorps, a free mobile app used for interviewing and uploading interviews to the Library of Congress, and Four Corners, a platform photographers can use to contextualize their images and work to create an interactive documentary, a relatively new medium of documentation.
"I made this (exhibit) in France and we were saying … how are we going to make this interactive documentary … because there's only 43 interactive documentaries," Owens said. "We're trying to create this from nothing — it's never been done."
This is the first phase of her project, with plans to expand the documentary to all of the displaced persons camps involving American Allied Forces. Owens said the soundscape aspect of her project will enable the viewer to hear the stories at the location. Sabine, one of the Fohrenwald children Owens interviewed for the exhibit, recounts her never-before-told story about her experience during WWII.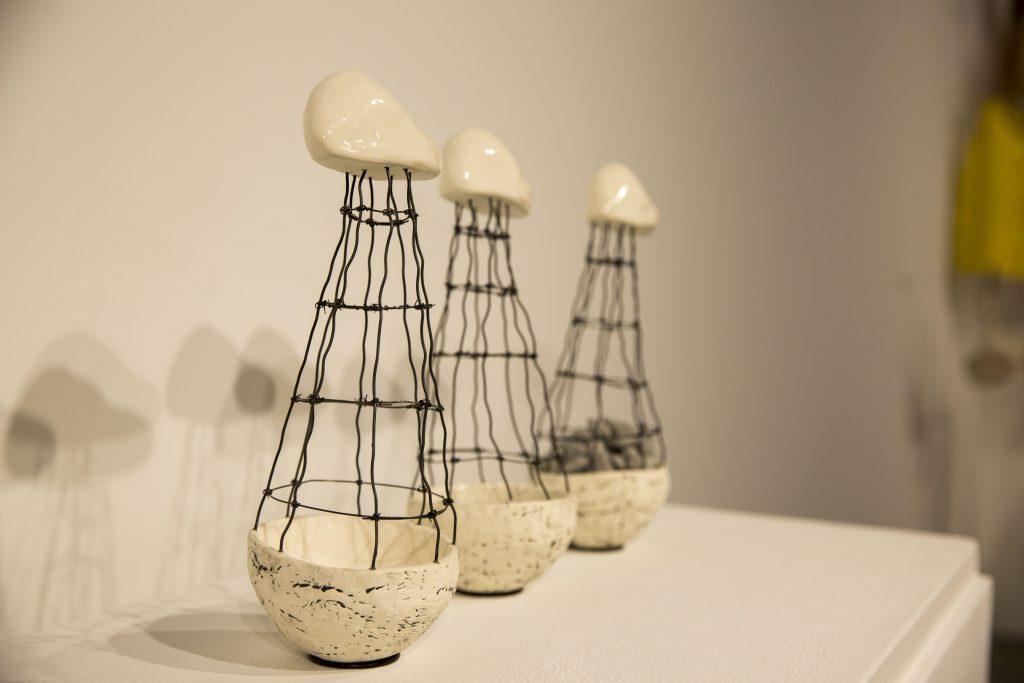 "Privately, I am connecting (survivors in a) way where they could communicate with each other because they're childhood friends, they were born there," Owens said. "They lived there until they were 12, some of them. Like Sabine said, she didn't have a bed until she was 12, she had a military cot, she had two sticks and a blanket. So they're connected to that place."
Owens credits her motivation to feature the Holocaust for the exhibit to her professors at UTD, including Zsuzsanna Oszvath.
"After reading her book and being in every class I can until they said you can't be in anymore classes from her, she is just an inspiration, she motivates me in particular," Owens said. "She inspires me because she's all about getting the stories told and discovered and rediscovered."
Oszvath is a Holocaust survivor, professor of history and literature and the director of the Holocaust Studies program at the Ackerman Center for Holocaust Studies.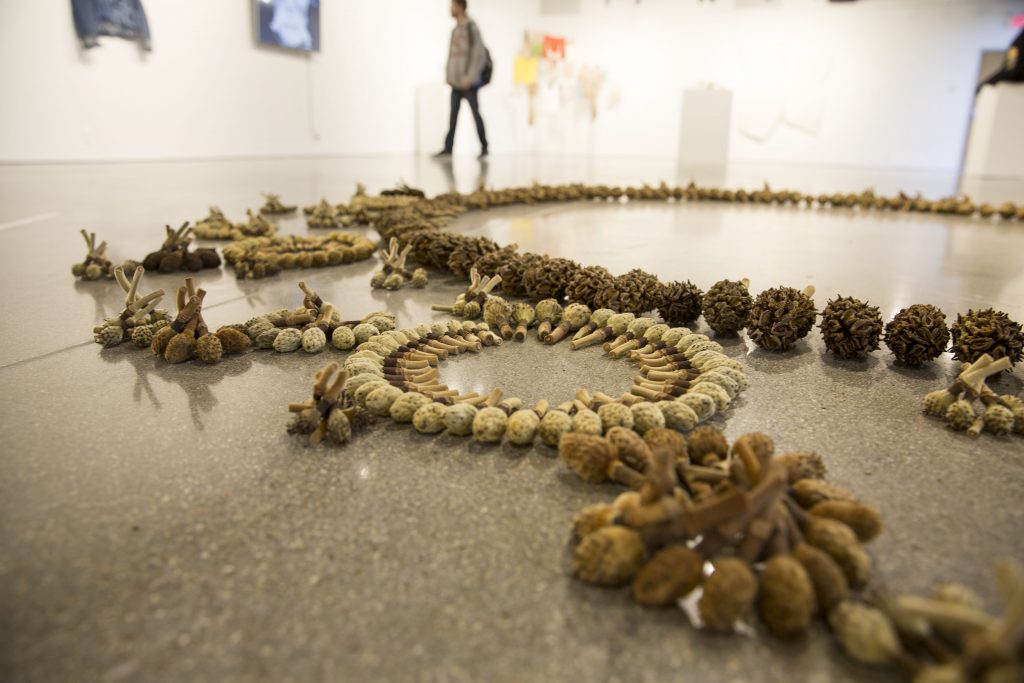 "Owens was a very good student and very intelligent and very much concerned to do her studies very well," Oszvath said. "Her work as a student was very good, outstanding, she was very much interested in the topics I had taught. I value her very much and expect her to do very good work."
Nils Roemer is also a history professor and director of the Ackerman Center for Holocaust Studies, and was there from the beginning of Owens' journey to her exhibit.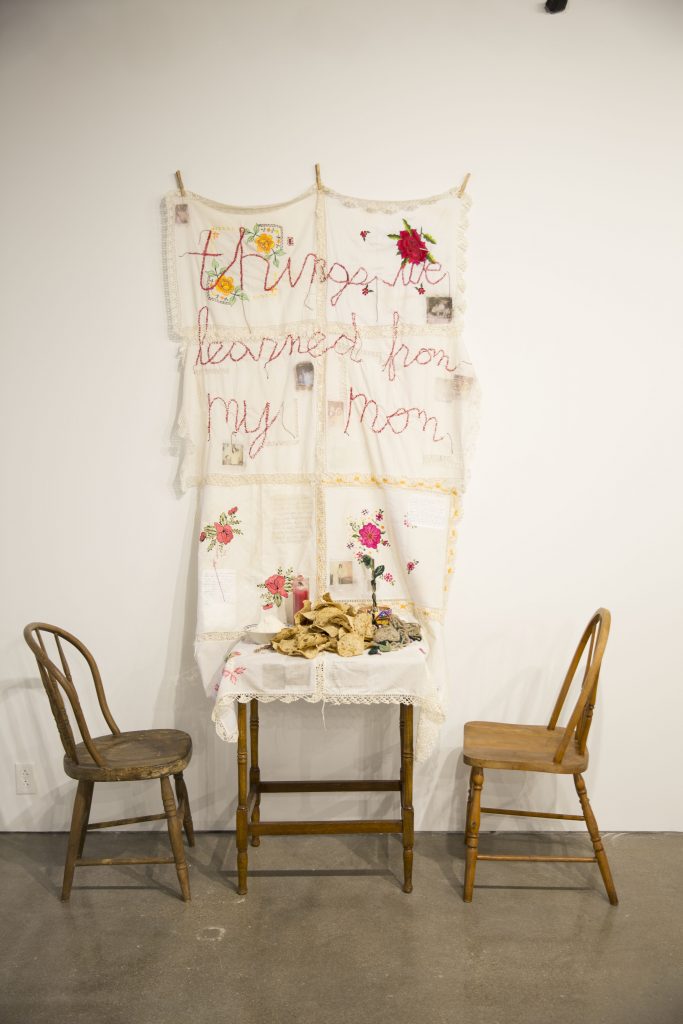 "Not all of our students make it a point to create an exhibit, and very few of them will figure out that they have to fly to Germany and meet people, and so she just brought a lot of initiative to the end to this and a lot of motivation to this topic and just did initially a good part of it all by herself," Roemer said. "We were able to help her a little bit and give her a little bit of guidance along the way. She is a fine example of someone who has an awful lot of determination and commitment."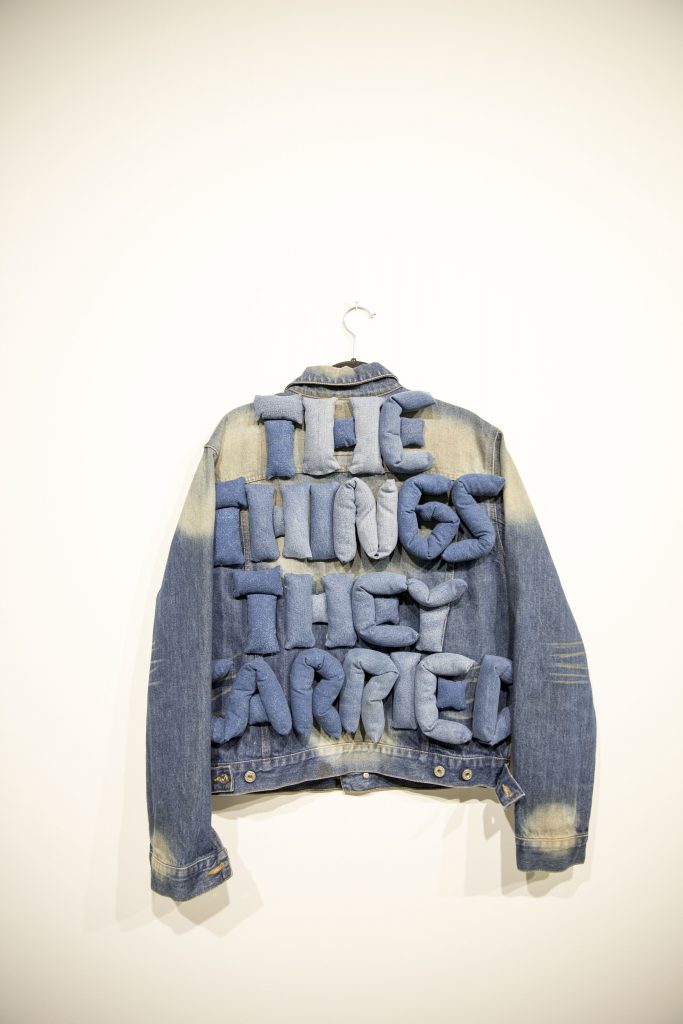 Owens said putting an exhibit together is not as easy as she thought, and finishing it was her proudest moment with the exhibit.
"I've been doing this for 20 years," Owens said. "What I like is starting from nothing and then at the end, you have something and to have something this powerful, which I think it is, is why I do this."