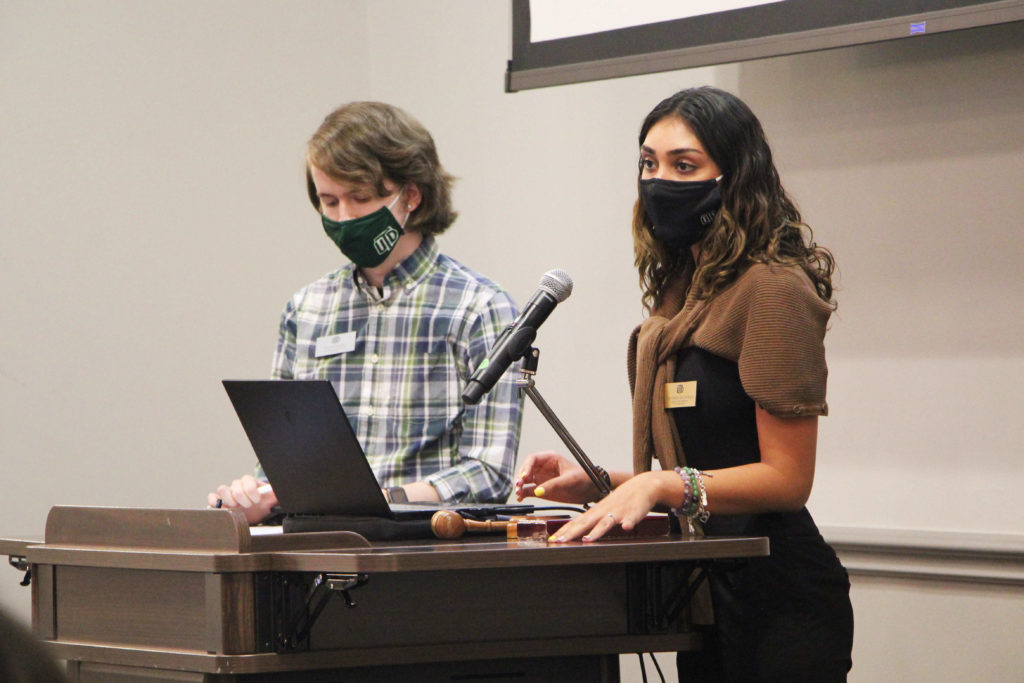 Freshman and Special Elections Results
Freshman:
Debopreeta Bhattacharya, sociology, freshman
Zahra Ravjani, political science, freshman
Mario Montero-Ruberu, business administration, freshman
Isabella Spartz, finance, freshman
Sofia Shaikh, healthcare management, freshman
Sara Juneja, neuroscience, freshman
Sophomore:
Vivan Amendariz, global business, sophomore
Laasya Madana, biology, sophomore
Junior:
Avilia Moreno, criminology, junior
Evan Quennet, marketing, junior
Marcella Novas, political science, junior
Senior:
Muhammad Muhanna, biology, senior
Simrun Shahid, information technology and systems, senior
Graduate:
Mariam Hamani, information technology and management, graduate
Nishant Ramani, computer science, graduate
JSOM:
Andres Andujar, accounting, senior
Aman Bhat, business analytics, graduate
Anni Chen, business administration, senior
ECS:
Aditi Mungale, computer science, freshman
James Odebiyi, computer science, junior
Jocelyn Heckenkamp, computer science, junior
Srivani Edupuganti, computer science, junior
Zaid Habibi, computer science, sophomore
A&H:
Baylen James, philosophy, sophomore
Disposable Mask Recycling
Green Initiatives Chair Madison Ibe reminds students that UTD has dedicated mask-recycling bins. There are six mask-recycling locations on campus: the DHW lobby, the ECSW atrium, the JSOM atrium, the SSB Addition lobby, the Student Media lobby and the Visitor Center lobby. Masks put in these bins are recycled as raw materials for composite and lumber products such as decking and plywood sheets.
Budget Report