Mathematics senior Charlie Hannigan was named one of five finalists for the student regent position on the UT System Board of Regents by Chancellor William McRaven according to The Daily Texan.
The student regent holds a nonvoting position on the UT System Board of Regents for a year-long term. The finalists for the positions are named by McRaven, who sends his picks to Gov. Greg Abbott for selection.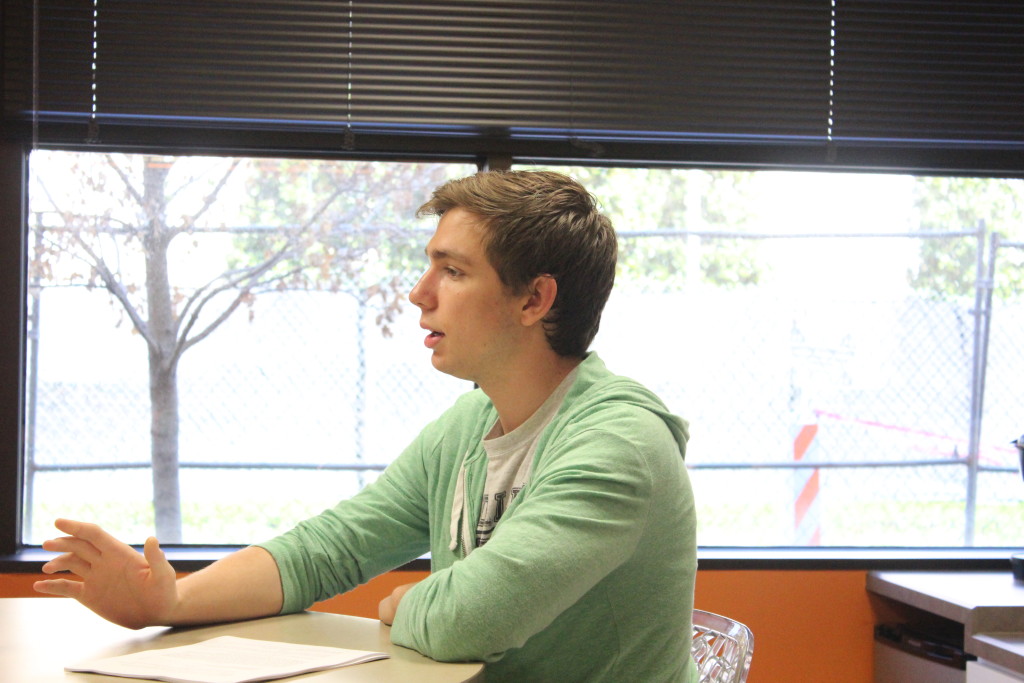 The other candidates are Justin Drake, a Ph.D. student in biochemistry and microbiology at the UT Medical Branch in Galveston; Erika Long, an advertising and public relations senior at UT Arlington; Laura Santibanez, a Ph.D student in nursing at the UT Health Science Center-Houston; and Jefferson Schilder, a global affairs junior at UT San Antonio.
Hannigan said Student Government collects candidates every year who are qualified to run for the position.
He said he has three main goals in mind he wants to accomplish if he is named regent. The first is to implement an aggressive sexual assault policy.
"Having an aggressive universal sexual assault policy to protect victims of sexual assault on all of our campuses is absolutely critical," he said. "(UT Austin) has done some amazing work with its sexual (assault) policy and how it's enforced, which I think is a very good standard for how the UT System should be run. I think those policies are something we should look into or make them even more stringent is something that we can consider. No one should ever feel unsafe on their campus."
He also said he wants to emphasize mental healthcare on campus. One of his goals is to make sure that access to care is available to students at all UT System schools.
Another one of his major initiatives is to emulate the way the International Student Center works with international students at UTD across the UT System.
"It would be wonderful for international students in the entire UT System to be treated similarly," he said.
Hannigan also said helping to stimulate communication between the different schools in the UT system and reviewing financial aid are some of his other major goals.
"It's bad that our student governments don't talk to each other all that much," he said.
Abbott has until June 1 to decide on who will take the regent position. Hannigan said there may or may not be an interview process that goes along with the application depending on whether Abbott wants to talk with the finalists individually or not.
He said he feels he is qualified due to the experience he has with SG and with officials in the UT System.
"I've worked with the UT System before and they're great people, I think we really have the opportunity now, especially with Chancellor McRaven being this fresh new voice who's really excited, to make the UT System a better place," he said. "We could really make sweeping policy changes that really save students' lives (and) well-being. They're pretty simple to put in place and don't cost very much money."