A broken toilet caused five dorms in Residence Hall North to take a swim this past winter break – and what caused the toilet to break is still unclear.
On Dec. 23, over winter break, one of the toilets on the first floor of Residence Hall North had a flush valve diaphragm break; this caused the toilet to continuously flush. The non-stop flushing resulted in the toilet's pipe breaking, causing clean water from the toilet to flow into the hallway, a staff member's apartment and three more suites. UTD Housing and maintenance were quick to identify the issue, and within a couple of hours, all the water was cleared out. Housing is not aware of any severe property damage and do not know what caused the flush valve diaphragm to break.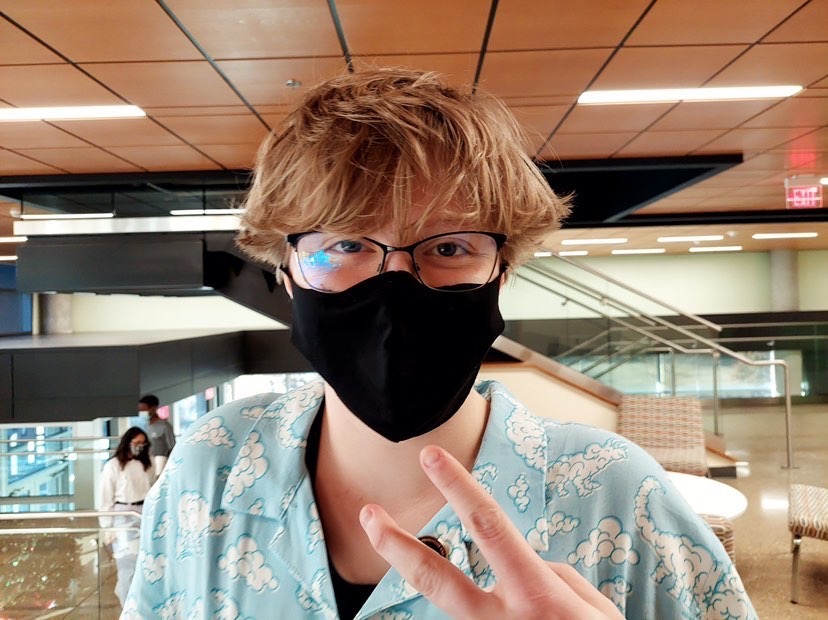 Many students in the residence hall had been at home for the holidays, but the few students who were still in the flooded dorms were able to clear objects from the floor and contact others for help.
Agastya Bose, a computer science freshman who lives in one of the affected dorms, said: "I realized that my room was flooded a bit late. I was watching a movie and my feet were kept up, and the thing is, my mom called me after that and when I answered the call, I put my feet down on the floor and realized that the floor was wet. That's not how the floor is supposed to be!"
Arch Nolen, a neuroscience major who lives in the same wing as Bose, was at their house when this incident occurred. Since Nolen was in Dallas at the time, they were able to come to back to campus when they heard what had happened and make sure that nothing in their room was damaged by the water. Nolen said that the water did not reach their room, but they still returned to make sure that everything was alright.
"I had gotten a call from somebody else and they were like 'hey, it's flooding! I don't know if it's going to get to your room. You should come and get stuff off your floor.' So, I came back," said Nolen.
During breaks, when there are not a lot of students on campus, peer advisors go on rounds each night and walk the entire building to check for issues and ensure that everything is functioning smoothly. In this case, the issue was identified by a peer advisor, who found this particular wing of the residence hall flooding with water.
UTD Housing was quick to address the issue. They brought in extra staff to repair and remove the water and then clean the floors. Maintenance used vacuum cleaners to pump water out of the hallways and dorm rooms. In an interview statement, Nolen stated that maintenance workers put fans in the hallway to dry the carpet for a couple of days after the incident.
Matthew Grief, the Associate Vice President for Student Affairs, said in an email statement that "[If a dorm gets flooded], we will immediately take steps to stop the flow of water at the source. We will then assess what areas were impacted. We will call in staff to assist with clean up measures. We keep wet vacs, carpet cleaners, etc. in the warehouse that are easily accessible to assist in clean up measures. We have access to outside contractors to bring in if the flooding is excessive, which in this case it was not."
Issues such as this occur from time to time, though the chances of there being similar issues in the residence halls are very slim. Students should contact their peer advisors or Housing if they experience any problems so that issues can be quickly resolved.
"I think [housing] handled it well. Pipes burst; that happens. So, I'm not sure if it's because [maintenance] is not up to date or it was just some pressure issue. I hope nothing got damaged, but I think [housing] handled it pretty quickly. Assuming something did get damaged, I hope it will be okay," said Nolen.