Hundreds of students are without apartments for at least the first week of school due to delays in the construction of Northside, the private luxury apartments north of Synergy Parkway and managed by Balfour Beatty Communities.
Over the course of the last week, residents received emails from Northside informing them their apartments would not be ready by the original move-in date of Aug. 19. In copies of the emails obtained by The Mercury, Northside told residents in Block 1, which makes up the west side of the apartment complex, delays on construction of common areas had to be completed before anyone could move in.
Although residents in Block 2, the eastern half of the complex, also received a notice of the delay, Northside did not list a specific area in the block that required more attention before the move in date.
At press time, Northside officials have not returned requests from The Mercury on specific reasons for the delay and what work still needs to be done.
In the emails sent to residents, Sarah Morrison, the community manager for Northside, said the apartment complex is providing temporary living arrangements, storage and transportation for any residents who are without apartments.
For anyone who accepted the offer, Northside provided hotel rooms at the InterContinental Dallas in Addison, the Holiday Inn Dallas-Richardson off of Central Expressway and Candlewood Suites Dallas Plano East Richardson. In the email, Morrison said Northside is paying for the hotel rooms and the hotels will provide breakfast, lunch and dinner to students staying there.
Morrison also said residents who choose not to stay in the hotel will have their rent abated at a per day rate. The money will then be credited to the residents' accounts.
At press time, Northside officials have not returned requests from The Mercury for confirmation of the number of students housed at the hotels or the total cost of the temporary arrangements.
Northside is also providing bus transportation for students to and from the hotels Monday through Friday between 7 a.m. and 11 p.m. Buses will leave from the hotels every 30 minutes. They will stop at the intersection of Rutford and Synergy twice an hour at the 15 and 45 minute marks.
In the email, Morrison said Northside provided a professional moving company to move any personal items into a temporary storage facility. Movers will also be arranged to help residents move into the apartments once they are ready.
Students will not have access to their personal belongings while they are at the storage facility.
On the Saturday before school started, cars still rolled in to the residential parking lot at Northside to drop off furniture and other items. Movers scrambled to quickly put the items in boxes and load them into shipping units.
Miguel Rocha, a management information systems junior who planned to move into Northside, said by phone he chose to live at Northside because it's new and close to campus.
Northside sent an email to Rocha two days before move-in that his apartment would not be ready on time.
"It was surprising, but it wasn't too surprising," Rocha said. "Everyone could tell that these guys are not going to finish it on time."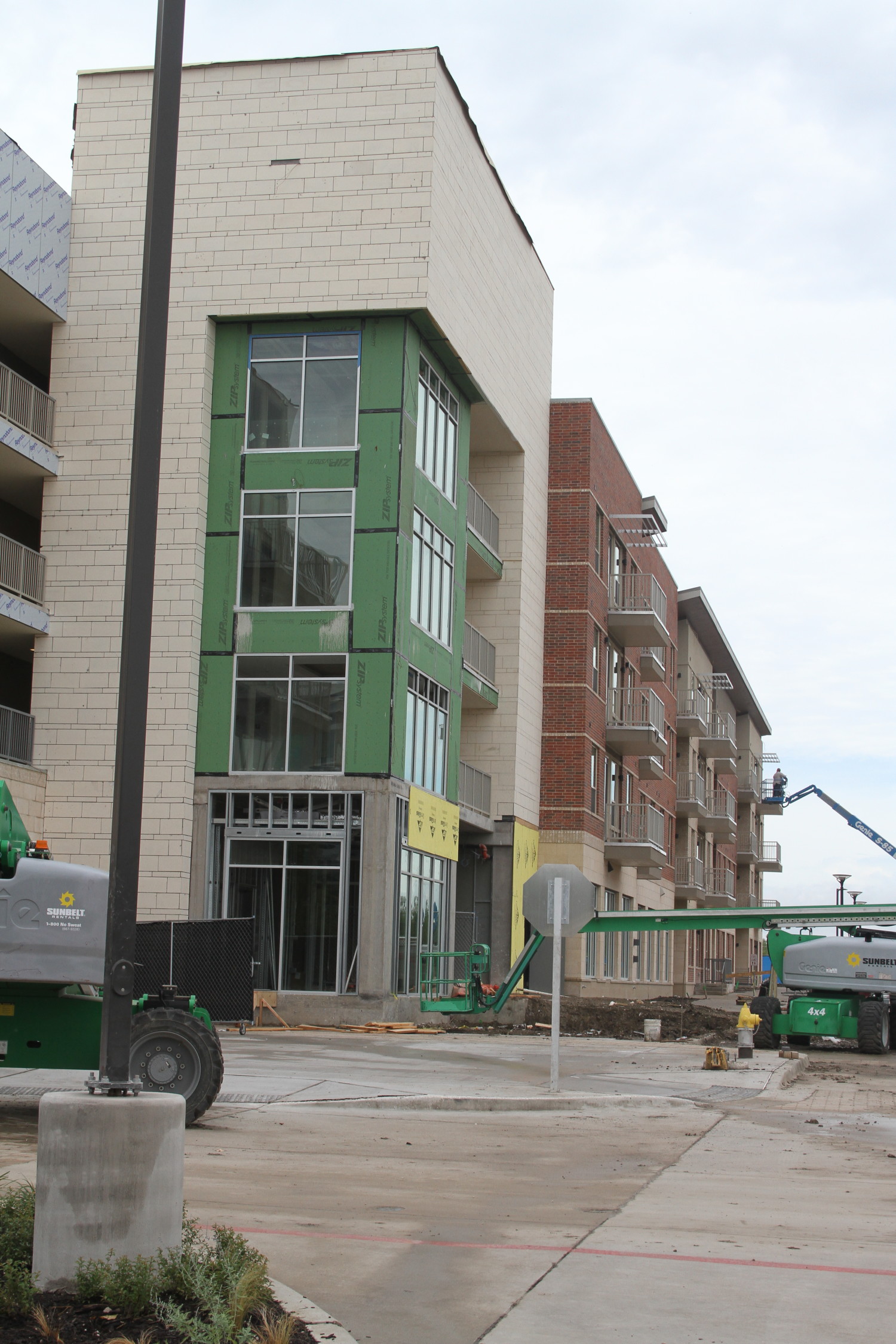 Rocha is staying at the Holiday Inn for the time being and said it's nice, although he admitted it's an inconvenience to be away from campus.
Brandon Johnson, a geospatial information sciences junior, also planned to move into Northside. He had to call his mother and shift around his schedule to accommodate the change.
"I was a bit frustrated just because my living situation right now is fairly stable, but it would have been really nice to have moved in on time," he said. "I had been geared toward that, I had a bunch of plans set around that and it kind of sucks to have all your plans thrown up in the air, especially when school's about to start."
Johnson is from Austin and he will be living with his girlfriend, for the time being.
"I didn't expect this, it kind of blindsided me," he said.