A new school year means new classes, new schedules and — most importantly — new study spots. If you're looking for an aesthetically pleasing coffee shop or just a change of scenery when getting your caffeine fix, look no further than NATIVE Coffee Co.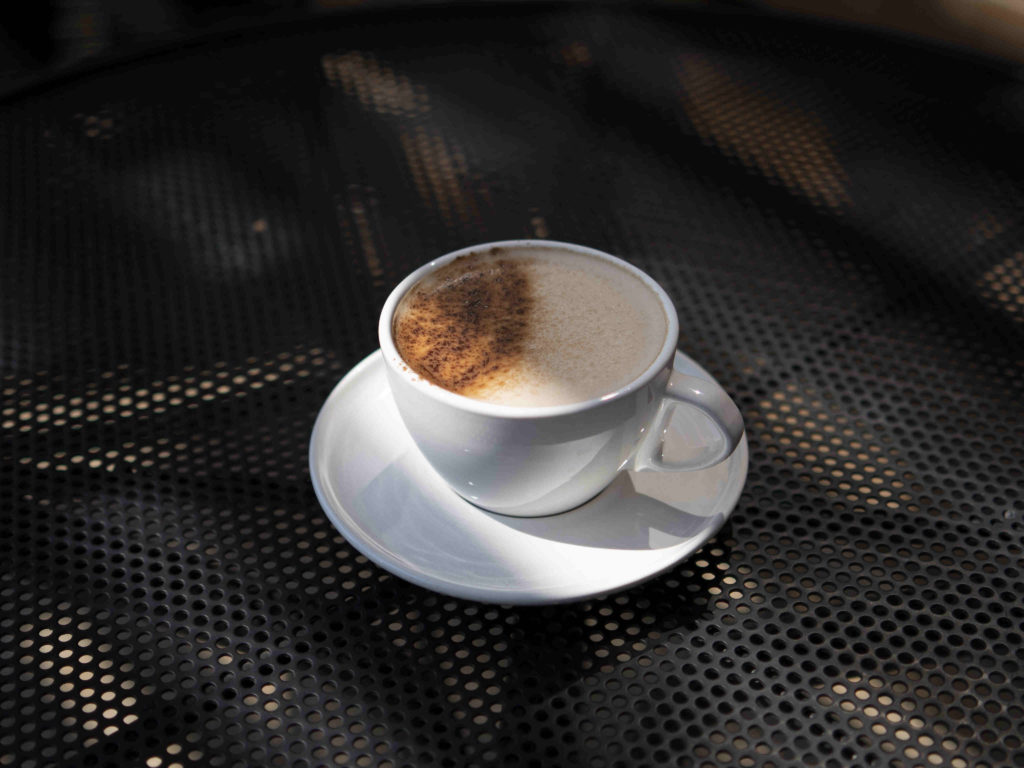 "We believe in the ridiculous." That's what NATIVE coffee's website says, and amazingly, the saying proves true. The cafe has some of the most unique coffee concoctions in the DFW area, and their seasonal creations bring a constant refresher to the menu. Located off Alpha Road in North Dallas, NATIVE is just under 15 minutes away from campus by car. Known for its work-friendly vibe, NATIVE is perfect for a last minute study session or a meetup with a friend.
Prices of the classic drinks range from $4 to $5.25, and the cafe is open every day except for Sundays from 7 a.m. to 5 p.m. Their specialty and seasonal drinks can be up to $7, but you can taste the quality. Although none of their foods are vegan friendly, they do offer two dairy free options for drinks. If you have a group project or gathering, you can also reserve a conference room for free for up to two hours. Longer reservations are available at an additional charge.
The artisanal coffee roastery is brimming with plants that soak in the space's natural light, giving it a modern boho aesthetic. The baristas are exceptionally friendly, and with roasters from Slovenia to Ireland to Japan, the menu draws influence from all around the world. Their seasonal drinks and innovative coffee creations draw on unfamiliar flavors, creating robust and distinctive drinks roasted with a Scandinavian technique.
NATIVE's classic plain latte has a sweet undertone with a distinct flavor profile, but my personal favorite is the fruity pebbles matcha latte, which is just as tasty as it is colorful. If you prefer chocolate, try the cocoa puff latte, a mocha-style drink with warm notes and a not overpowering coffee taste. Their seasonal Juneberry latte is a sweet caffeine boost perfect for summer. For the chai lovers, NATIVE's iced chai latte is popular for its smooth flavor and strong coffee-to-milk ratio. But no matter what drink you choose, it is sure to be a perfect study buddy.
When it comes to food, the guava cheesecake Danish is flavorful, with a nice tropical filling but dry exterior. Their almond croissant is also popular if you prefer a classic bakery snack.
NATIVE is not only renowned for its innovations, but also its roots. Dedicated to sourcing their coffee from indigenous communities and local farmers, NATIVE works sustainably to ensure they cultivate their drinks with a taste and backstory you can appreciate.
Though NATIVE is certainly a gem, it is not always a hidden one. On weekends and mornings, it can grow busy and sometimes loud despite the ample seating. But don't worry — noise-cancelling headphones do the trick, and you always have the option to get a latte to go.
Overall, NATIVE strikes the perfect balance between form and function, with beautiful drinks that taste as good as they look and an ambience both trendy and prime for focusing. If you need a new spot to get your fix, be sure to add this to your list.