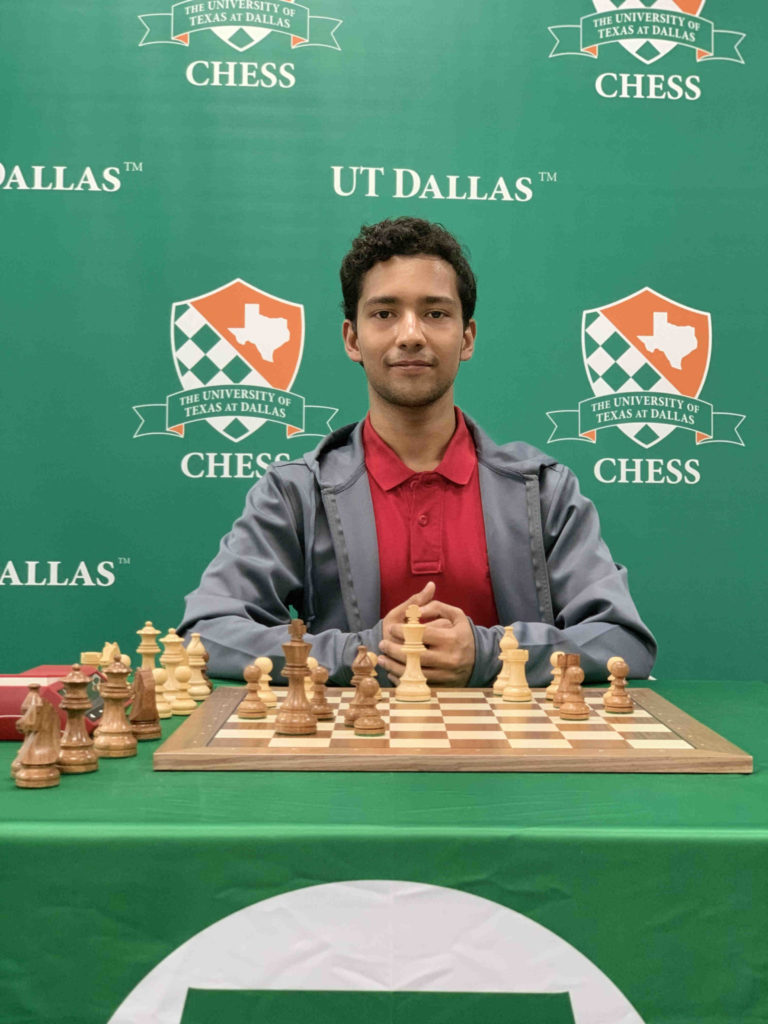 Koustav Chatterjee holds a FIDE rating of 2546 and is the No. 400 grandmaster worldwide. He was born in India and holds the 78th grandmaster title in the country.
Chatterjee started playing chess when he was six or seven years old after his father taught him the fundamental rules. His father also brought him to tournaments to play against stronger opponents, one of them being the 2010 State Championship in India. Without any serious training before the tournament, Chatterjee won, which increased his interest in the game.
"[My family] thought that I was kind of a prodigy," Chatterjee said. "I just played chess just for the sake of playing, but as I've grown older, I started to appreciate chess … It's really fun to just be fully immersed in something for long hours."
Chatterjee said that his most memorable successful game was his match against Sethuraman Panayappan "S.P.". Sethuraman — ranked No. 217 worldwide — in the 2022 National Chess Championship. However, Chatterjee's most memorable game in terms of losses was his match against Rameshbabu Praggnanandhaa — ranked No. 22 worldwide — in the 2022 Asian Continental Open Chess tournament.
"I beat [S.P.] twice, and he beat me once. After the game, even if he loses, he will analyze with me and it's a very fun time," Chatterjee said. "But if I think about the most memorable, it's probably playing against Praggnanandhaa."
So far in his first year at UTD, Chatterjee has enjoyed the school culture and making friends with people from different cultural backgrounds. Chatterjee said he loves the other chess team members and looks forward to meeting more people.
"I would say that UTD has been an amazing university," Chatterjee said. "This has far surpassed my expectations, because it has been really nice."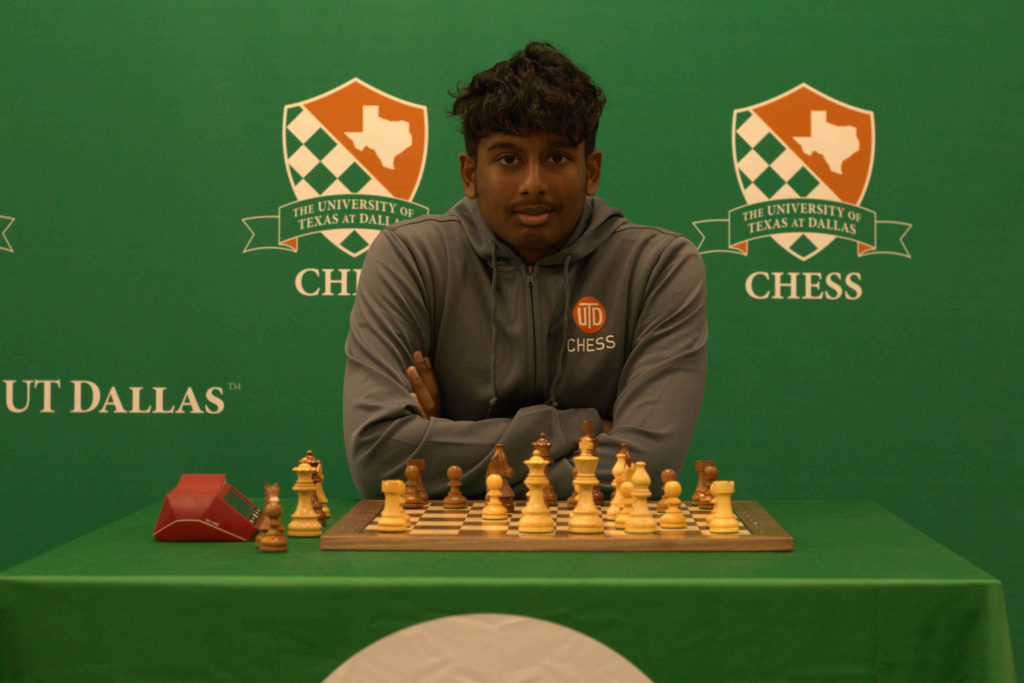 Balaji Daggupati has a FIDE rating of 2501 and is the No. 653 grandmaster worldwide. He was raised in California and became a grandmaster at age 16.
Daggupati was inspired to begin playing chess at five years old after seeing his sister play in school. His parents were supportive of his interest from the very beginning and have been key components of his career. As a result, he was able to raise his rankings in chess and play some of the best games he had throughout his chess career.
"Instead of focusing on GM from the very beginning, I felt it was so much easier to break it down, and it always becomes a journey so you don't have to worry about 'oh, I need to get this title right now,'" Daggupati said.
Daggupati cited two memorable games, both from the U.S. Junior Championship, in 2022 and 2023. Daggaputi found success at the beginning of the championship, but his next three games went downhill; in order to receive the last requirement to become a GM, he needed two more wins.
"I think those two games, even though the quality was not the best, [are] still some of the most memorable moments in my career, because it's such a hard spot to be in, and I was able to pull it off in the end," Daggupati said.
Daggupati said that UTD professors strike a good balance between focusing on work and keeping it light-hearted. Additionally, Daggupati mentioned that he loves the social events UTD provides for student bonding. Daggupati said he came to UTD with an open mind and that his objective is to try his best in both in his studies as well as future tournaments.
"I'm just happy to be here and hoping I can get [my] chess to a higher level," Daggupati said. "But I'm mainly here to have fun, explore my interests. Try to just be the best I can."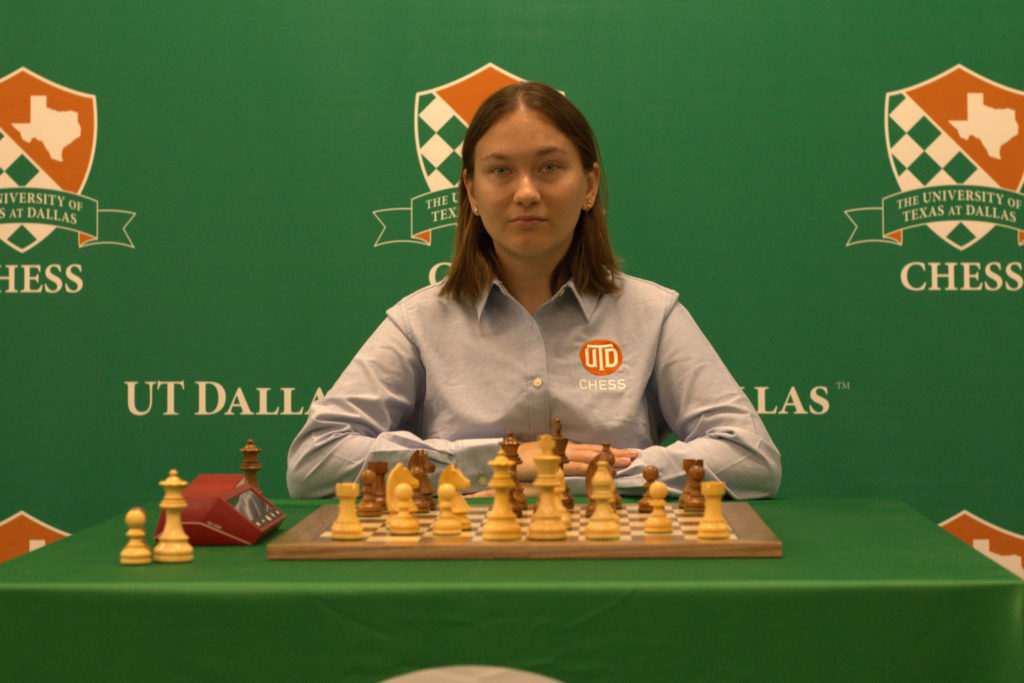 Anastasia Paramzina has a FIDE rating of 2183 and is the second woman grandmaster to be admitted into UTD. She was raised in Moscow, Russia and has played in multiple youth chess tournaments.
Paramzina tried a variety of hobbies when she was a child, including figure skating, music and chess. She loved figure skating but learned that she liked watching it more than doing it. Though she did well in her music classes, Paramzina ultimately figured out what she wanted to do after winning the Moscow chess championship under the age of eight in 2009.
"It was more exciting than just to go to classes for music school, so the choice was pretty obvious for me," Paramzina said. "It's difficult to imagine my life without competing [in chess]."
Paramzina said that two of her most memorable games were in the Girls World Junior Championship of 2017. The first game was Paramzina's win against international master Zhansaya Abdumalik in round 8 of the tournament; the second was Paramzina's win against IM Iulija Osmak in the last round of the tournament, which placed her at second overall.
"[The last game] was the longest game of the tournament, so everyone was watching us," Paramzina said. "It was a really tough game, but I was able to manage."
Paramzina said that she looks forward to attending events and joining clubs and organizations to make the best of her years at UTD. Additionally, she looks forward to getting closer to the members of the Chess Team.
"I want to experience more things in the first semester to find out what I really like and maybe what I like less," Paramzina said. "As a chess player, I'm very ambitious, but let's see how easy or not easy [this semester] will be for me."