For most freshmen at UTD, the beginning of their college journeys probably entails something like a road trip from halfway across the country, a chaotic day moving into a residence hall or the still-mandatory first day of school picture as they leave the house for a day of classes on campus.
For international students, that journey often starts thousands of miles away, with airport or hometown goodbyes. For Samin Rahman, an ITS freshman from Bangladesh, it began on New Year's Eve 2020 at 30,000 feet.
"Technology is so weird – I am writing this status from the airplane," Rahman wrote in a Facebook post that day as he traveled to Dallas for the first time. "I am stoked for the decade that lies ahead, full of personal leaps and challenges."
It is perhaps a bit ironic that Rahman's experience studying in the U.S. coincided with the dawn of a new year. But that flight marked what was simply the next chapter in a journey that had already begun months before when Rahman began the lengthy and complicated process of applying to colleges as an international student.
After encountering difficulties with admissions and financial aid applications, Rahman turned his own experiences as an international student into a platform to help others going through the same process. He launched a YouTube channel in August 2020 on which he chronicles everything about the U.S. college application process, from how to ace the SAT and secure financial aid to applying for an F-1 visa and navigating international travel and luggage restrictions.
When he first started applying to U.S. universities in 2020, Rahman found that his friends encountered the same problems that he had. He first started offering advice in a Facebook group for Bangladeshis trying to study internationally, and that's when he realized how helpful a YouTube channel could be for other students in his position.
The channel has grown rapidly, with more than 66,000 views, and viewership is increasing in India, Nepal and Pakistan. Rahman said that he will likely start to focus on those geographic areas more in the next few months.
"The response from others has been spectacular; it's been amazing. In fact, I think I am probably the admission guide that people look up to back in Bangladesh," he said. "That also means that I have a lot of responsibility on my shoulders … to fact check everything that I say because what I say is literally the gold standard."
Rahman's channel offers something else that's important to prospective international students: glimpses into life at an American university. Viewers saw Rahman ride out the February winter storm and came along for a day at TopGolf. They also navigated pandemic-era international travel with him as he tried to get home to Bangladesh after the spring semester. With campus opening up again, Rahman hopes that he'll be able to offer even more of this content to viewers.
"This semester, you will probably find me doing random videos and vlogs around UTD, asking people those questions that content creators do in YouTube channels," he said.
Studying internationally – particularly in the U.S. and Canada – is a goal for probably eight out of 10 Bangladeshi students, Rahman said. But only one or two of those eight actually apply due to the complexity of studying internationally. Rahman hopes that number will increase as his channel sheds light on the process. He already has a Facebook community for his followers to share advice and is in the process of developing a college admissions blog.
In addition to the immigration hurdles international students face, they don't have the same support systems that many American high schools have. Bangladeshi students usually do not have college counselors, and people are often hesitant to write recommendation letters because they fear some sort of liability, Rahman said. A lot of times, students who want to go abroad are on their own.
"There's a lack of information and lots of misinformation about the application, scholarships, financial aid and everything related to it," Rahman said.
What was already a difficult process was further complicated by the pandemic. In addition to the extra difficulties that international students now have with securing a visa and making travel plans, some Bangladeshi students can't finish their required classes, get transcripts or take the SAT, Rahman said. This is particularly a problem in rural areas where not everyone has access to the internet.
Rahman said that prior to launching his channel, very few people in Bangladesh had ever heard of UTD. Thanks to his channel, he estimates that 50 Bangladeshi students applied this year, a couple of whom will be on campus this fall. He knows that more Bangladeshi students were accepted into Ivy League schools this year as well. He credits a lot of that success to his followers' willingness to give advice and help each other out.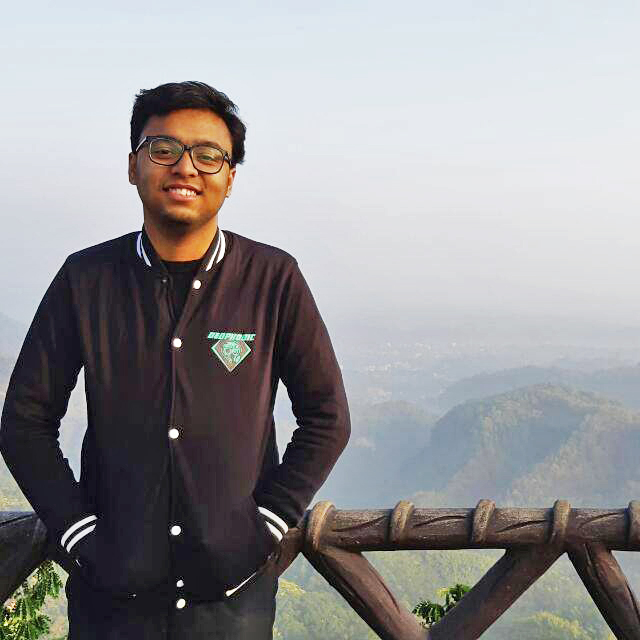 "I'd like to attribute at least some of that success to me," Rahman said. "Hopefully I did help make a change, and hopefully that number will keep on increasing from next year onwards."