Students join local resident in placing small trinkets around campus
Throughout the year, small decorations can be seen on the Cecil H. Green bust on the side of Green Hall. Behind the decor is a Richardson resident who said he hopes to make passersby smile with his trinkets.
Virgil, a local resident who does not use a last name, said he started putting up figurines and toys in various places around campus three years ago. He took a Zurg figurine he found at a car wash and put it up in his local Starbucks. Virgil said he is unaffiliated with UTD but often passes through campus whenever he plays Pokemon Go. He said he doesn't remember when he started putting things up around UTD, but he started by placing rubber ducks in the reflection pools of the mall.
"It was just harmless fun and it makes people smile," Virgil said. "That's why I do it."
Neuroscience freshman Rohini Kallianpur said she would walk by Green's bust on the way to different activities during her time at UTD completing the Clark Summer Research Program in the summer of 2018. She said she was inspired by the little trinkets on Green's bust such as Mardi Gras beads and began placing toys of her own on the bust. Virgil said they met in August 2018 on the UTD subreddit and became friends from there.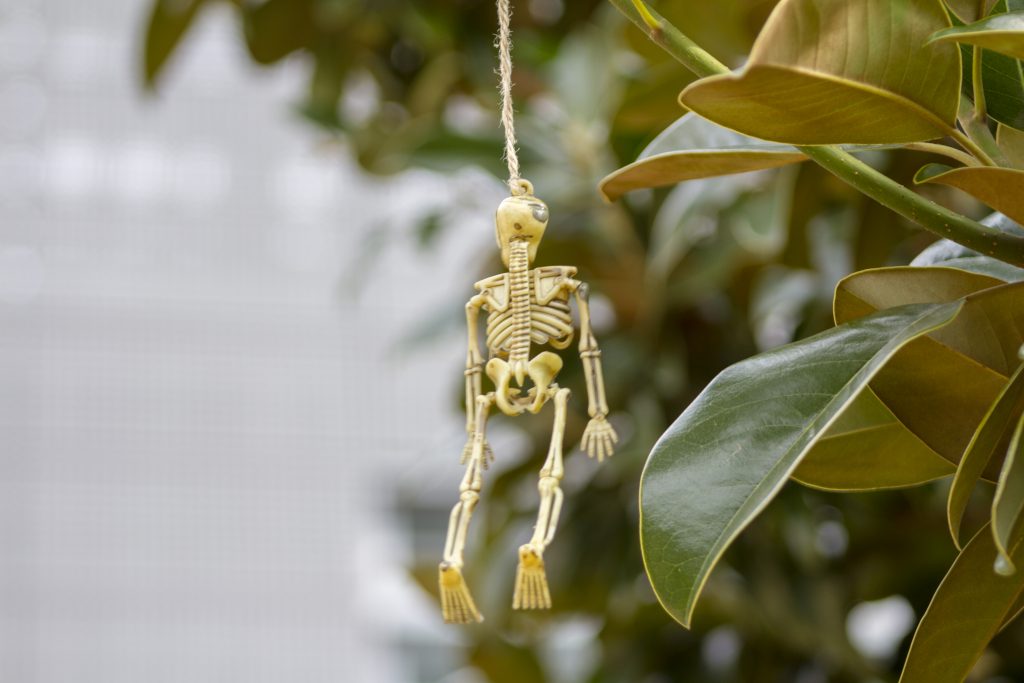 "It was really cute and quirky, and I felt like since our campus is really young, it could be the kind of thing that's a tradition," Kallianpur said. "Those are the kinds of things you see happening where 40 years from now, (it's like) 'Oh my gosh, everyone puts stuff up by Cecil.'"
Virgil said he gets the objects he places around campus from garage sales or thrift stores and places them around campus at random times and locations. He said he sees other items put up on the bust, such as candy or cups.
"One time, I went by Cecil and there were five things up and only one of them was mine," he said. "Other people, and this was before (Kallianpur) was a student, had gotten involved. I do it religiously."
Virgil said he posts photos of the objects he puts up on his Instagram under the username "virgils_visuals" and started posting photos of those put around UTD in March 2018. Kallianpur created an Instagram in October 2018 called "utdcecilgreen" where she exclusively posts pictures of Green's bust.
"I think it's definitely the one that students walk by," Kallianpur said. "It's definitely the one that you notice."
Virgil continues his project around other places on campus by placing trinkets on trees and against campus buildings. He said he also decorates bus stop signs to amuse bus drivers.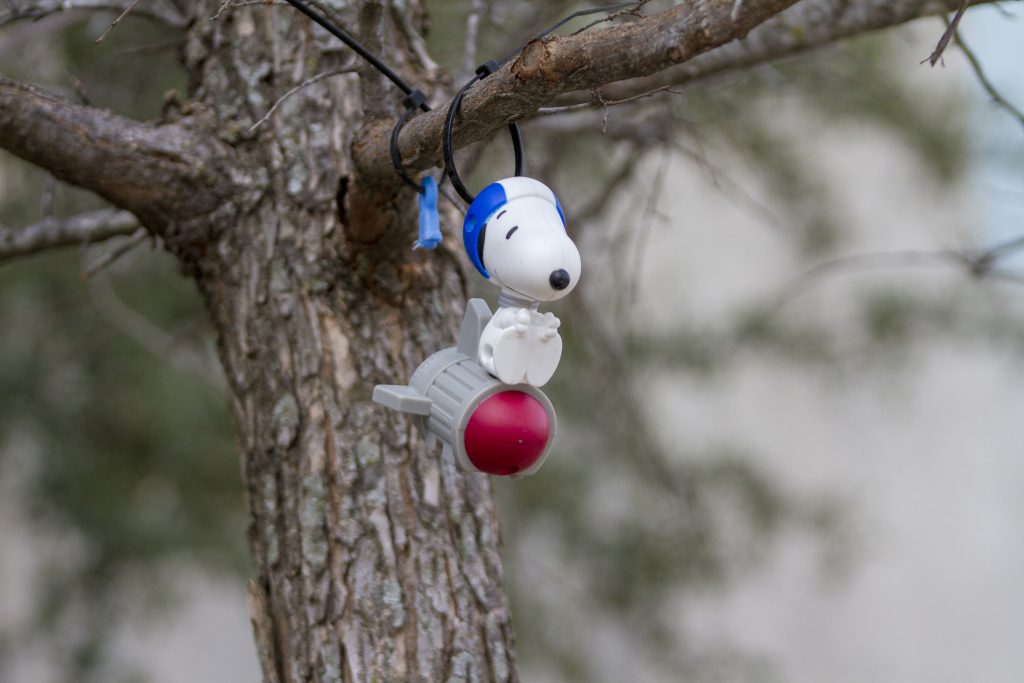 "They never really know what I'm going to put up," Virgil said. "One of the bus drivers, she wanted me to put penguins on her bus, and I did."
Today, two small figurines of SpongeBob and Patrick can be found under a staircase in ATEC. A Snoopy ornament hangs on one of the trees near the SU. Virgil said he sometimes attaches small magnets to figurines he finds and sticks them to metal surfaces around campus.
"One of my first attempts in ATEC was when I had something glued to a magnet that I put on a second-floor eye beam, and it lasted about a day or two," Virgil said.
He said he made acquaintances with students on campus and gives them trinkets to put up around campus and in classrooms. Virgil said none of his decorations are damaging or permanent.
"If (UTD says) stop, then I would stop. I'm not here to create a problem," he said. "Or if they see some old creepy guy wandering around campus putting things in trees, they're like, 'Ok, we know who that is, it's no big deal.'"