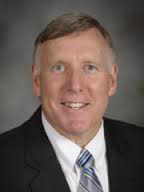 Dean of Engineering from Virginia Tech to head university
Editor's Note: This article has been updated since its original publication.
After months of searching, the UT System Board of Regents have found a finalist for the UTD presidency vacancy.
On Jan. 25, the UT System Board of Regents announced Richard Benson as the sole finalist for the presidency of UTD. Benson will succeed former President David Daniel and President Ad Interim Hobson Wildenthal.
The announcement came after the Advisory Board conducted rounds of interviews and vetted several potential candidates.
Benson earned his Ph.D. in Mechanical Engineering from the University of California, Berkley in 1977. After moving from the University of Rochester, he became the head of the Department of Mechanical Engineering at Pennsylvania State in 1995.
Since 2005, he has served as the dean of Virginia Tech's College of Engineering. During his time there, he helped to build the program's research reputation and funding.
Dean of Engineering and Computer Science Mark Spong served on the Advisory Board and represented the eight schools at UT Dallas. Spong said he thinks Benson will serve UT Dallas well because of his experience with engineering.
"In the end, I think the Regents made the right choice. Dr. Benson's technical background and vision are well aligned with the UTD mission and culture," he said.
During the 10 years Benson served as a dean at Virginia Tech, he implemented several innovative programs such as his "Hands-On, Minds-On" approach to student learning. This encourages students to apply what they learn in the classroom to real life situations.
Benson also comes from a Tier One university with a strong engineering background. Spong said he hopes that Benson will help UT Dallas achieve the same designation.
"He knows what it takes to reach Tier One status and he has a strong record of accomplishment as a researcher, scholar and academic leader," Spong said. "I think he is the right person to take UTD to the next level."
Daniel also expressed confidence in Benson's ability to get UTD to Tier One status.
"Dr. Benson is imminently well qualified to lead UT Dallas to top-tier research university status," he said. "He not only knows research but also has great respect and appreciation for the arts and humanities. At every stage of his career, he has risen to an even higher level of achievement. He knows in his bones what it takes to be the very best and how to achieve excellence in a collaborative manner. He's going to make a magnificent president for UT Dallas."
In an email to The Mercury, Benson expressed excitement for starting at UTD.
"I am thrilled at being named as the sole finalist for UT Dallas president," he said.  "As I pursued this opportunity, I grew increasingly impressed with faculty, staff and students of UTD.  My only regret is that I could not do my 'homework' while walking the campus and meeting people face-to-face.  The trajectory of advancement that the university is on is astounding, and I know that I will have to work very hard to continue the momentum of President Daniel's decade of leadership."
He also said he is looking forward to becoming part of the UTD community.
"I am eager to get to know the faculty, staff, students, alumni and friends who make up the university," he said. "I am also one who likes to connect with his community, so I also look forward to getting settled in Richardson and learning more about life in the 'Telecom Corridor.'"