Hispanic Heritage Month is observed annually from Sept. 15 to Oct. 15 and was established under President Ronald Reagan in 1988. As a school with a diverse population, UTD celebrates Hispanic Heritage Month yearly through events that let students enjoy and learn about cultures from around the world.
Sept. 15 is a ceremonial day in Latin America that celebrates the independence day of Guatemala, Honduras, El Salvador, Costa Rica and Nicaragua.
This year's theme was "Prosperity, Power, & Progress" which invites people to look back on the impact of the contributions made by Latino Americans in the US. Danny Cordova, assistant director for cultural education, says that it inspires students to reflect on their own culture.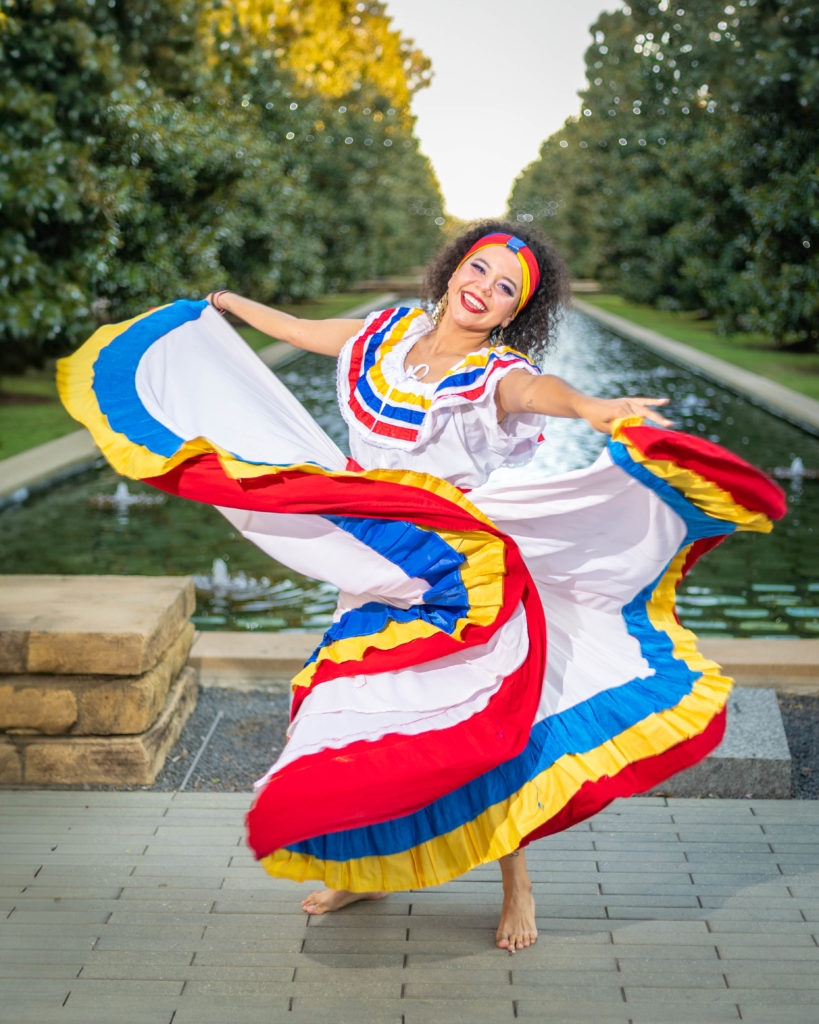 "It's important that [students] feel empowered, confident, and that they belong just like everybody else," Cordova said. "They should feel encouraged and proud of their history and culture."
A couple of organizations took part in hosting events, one of them being The League of United Latin America, better known as LULAC. They held events such as La Esquina Tricolor and El Baile. La Esquina Tricolor is a beginner's dance class that focuses on Cumbia, a musical rhythm and traditional Colombian dance that has gained popularity in many Latin American countries. El Baile was another dance event with primarily Spanish music. Nathalia Patricio, psychology senior and president of LULAC, said that this year's celebration had a bigger turnout than last year, both for Latino and non-Latino students.
"We are a minority, but I believe we are small but mighty," Patricio said. "We do a good job of representing and putting ourselves out there so our presence is felt within UTD."
Every year, students on campus become more involved in clubs which has made Hispanic Heritage Month more recognizable. More individual events not associated with the multicultural center are being hosted, leading to more widespread, interactive events that allow students to celebrate and learn about Latin history and culture. On Oct. 9, Ollimpaxqui Ballet Company performed at the Plinth to promote the traditional and folkloric music of Latin America in an array of brightly colored clothing and energetic movements.
"Our mission is always to learn, disseminate and investigate the bases and origins of the dances we present," Artistic Director of Ollimpaxqui Ballet Company, Eduardo Gutiérrez said. "It is the best when [audience members] participate, it is something unique where their contribution fills us."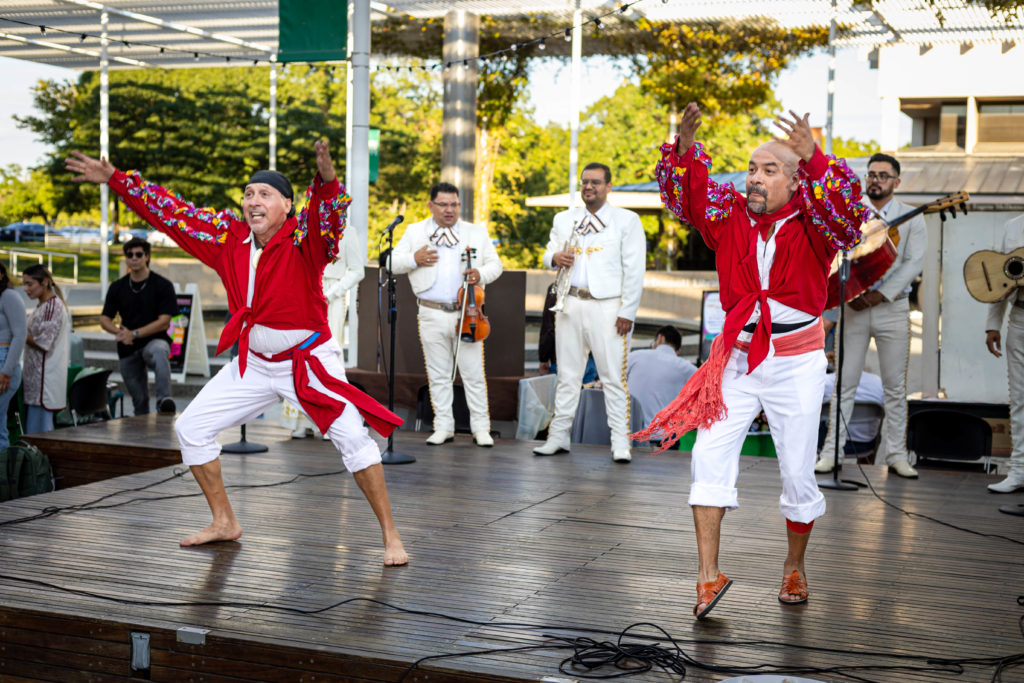 UTD is currently in the process of becoming a Hispanic-Serving Institution, as it aims to have a Hispanic or Latino population of 25%. With this news, Patricio says that she expects there to be an increase in support and growth from staff and students.
"I think UTD, specifically the Multicultural Center, does an amazing job at supporting Latino students with open arms," Patricio said. "I expect our events to grow and receive even more support if possible."
An art exhibit called "La Frontera: The Border" has been set up in the ATC lobby until the end of Oct. to highlight important social issues in the Latin community. It focuses on the struggles, dreams, and difficulties that illegal immigrants endure in their experiences crossing the southern border into the United States. Cordova visits the exhibit every day and says that he always finds students looking at the "pop-up" museum.
"It takes the culture to another level as far as the traditional things that we have always done," Cordova says. "We always see mariachis and cultural food, but this shows more cultural history and heritage within the community. It is impactful and moving."
To end the month of celebration, LULAC and others are hosting a Dia De Los Muertos event at the Plinth on Wednesday, Nov. 1 from 11 a.m. to 1 p.m. There will also be a Dia De Los Muertos Exhibit at the Center for U.S.-Latin America Initiatives starting Friday, Oct. 29.