UTD Police Officer Miqueas Figueroa lost someone he knew when Dallas police officers were targeted at a shooting downtown about a month ago. Although the Dallas community has worked to heal and look to the future, Figueroa said both he and the city still need more time.
"The civilians that were injured in the shooting … didn't realize how something that was peaceful and something that was exercised as an American right was turned so violent and brutal," he said. "It's history. But it's going to take some time to overcome this."
On the night of July 7, his wife called him to tell him the news that five officers were shot and killed at the Black Lives Matter protest in downtown Dallas.
"My heart just felt heavy," Figueroa said. "And at that moment, I wished there was something I could have done. I felt helpless. I wanted to suit up and go downtown and I wanted to do whatever I could to help."
Going forward, he said he thinks Dallas will be stronger and maybe have more faith in the police.
"It's made people … realize and appreciate just a little more about what we do. I think a lot of people have been blinded because of what's on the media," he said. "One person does something bad and it tarnishes everyone else. … If there are bad cops, it's a very small percentage."
While the UTD police department hasn't had an official meeting to discuss the shooting, the officers continue to talk about the incident, healing through community support and guessing what it means for the future of their profession.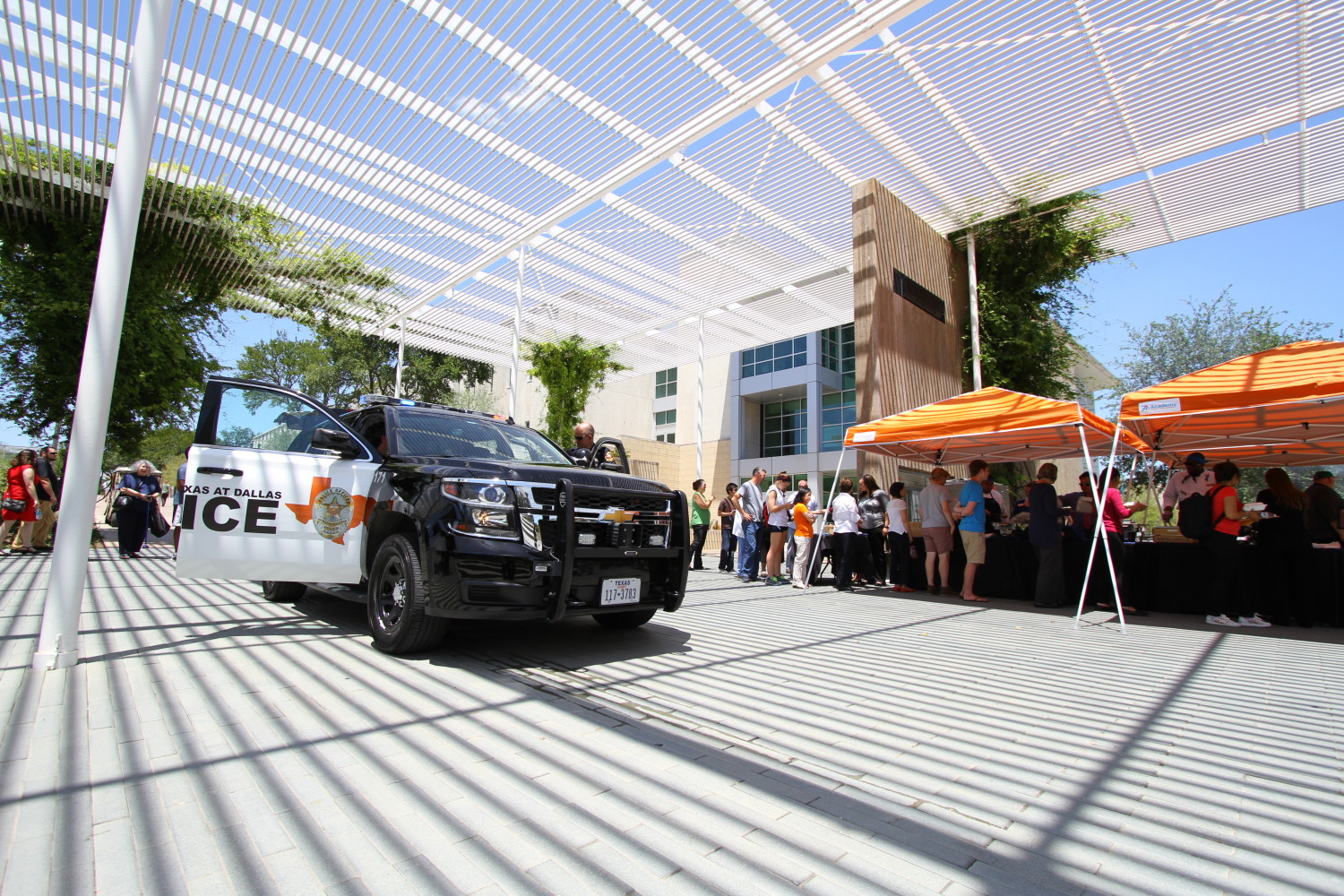 After the incident, Officer David Rue said he was saddened, but not surprised.
"Being from Ilinois, I'm near the Ferguson area," he said. "I saw the outcry and everything that was going on with that. I knew the next step was going to be that police officers were going to be killed just for wearing the badge."
Back when Rue was attending college, he simultaneously worked for his campus police department. As a result, he'd attend his criminal justice classes decked out in full uniform.
"As far as being a part of the community, it's something I was kind of taught in and educated in and raised in as an officer," he said. "As far as being a police officer (with) an 'us versus them' type mentality, that's not something that I had, personally."
When Rue was scheduled to go downtown and guard the El Centro College block, he said he was vaguely concerned more shots would be fired.
"You have to be very alert," he said. "We have to be worried about (getting shot) all the time, because I know there're a lot of people right now … ready to shoot me because I've got a badge on."
In Rue's opinion, part of the problem is the media's portrayal of police officers — specifically only reporting the extreme, negative examples.
"I think a lot of time the feelings or thoughts people receive after watching individual stories leave them deceived of what's really happening," he said. "Right now, I think there are tensions that are really high. … I think there's not a good understanding of what the law requires in certain circumstances and I think sometimes we snap to judgment based on clips posted on the internet."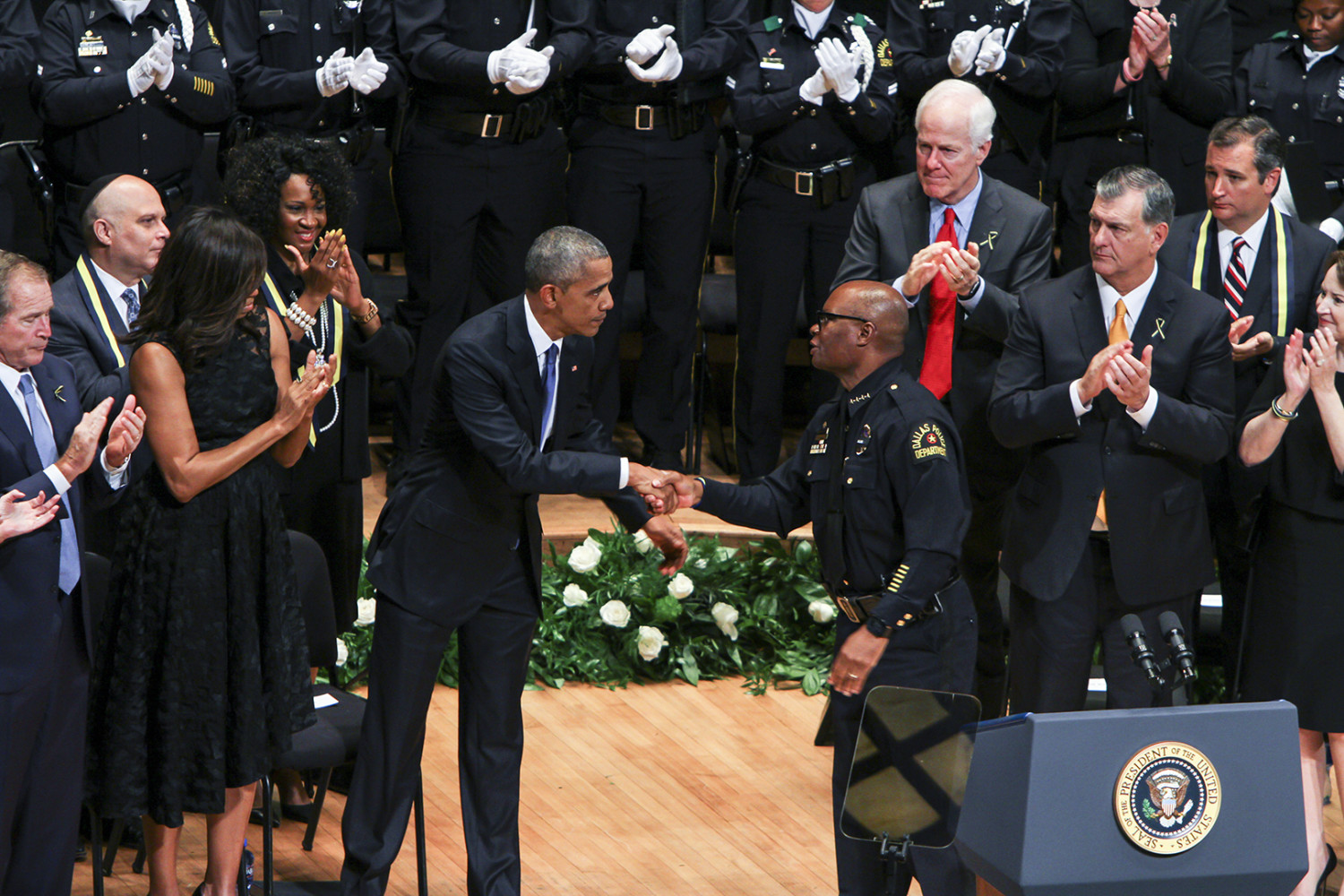 Somer Fernandez, along with other UTD PD officers, helped the Dallas Police Department guard the crime scene downtown. She said their job was to keep civilians away from where the investigation was happening.
"A lot of us did volunteer to help," she said. "A lot of people came up to us to ask questions and, unfortunately, there's a lot of things we didn't know."
Monitoring the block around El Centro College, where five people in her same profession lost their lives, was a little nerve-racking, she said.
"In this job … no matter what you do, if you're not scared, then there's probably something wrong," Fernandez said. "That doesn't mean you don't do it, that doesn't mean you don't go, but everyone is going to be scared. It's just how you handle it."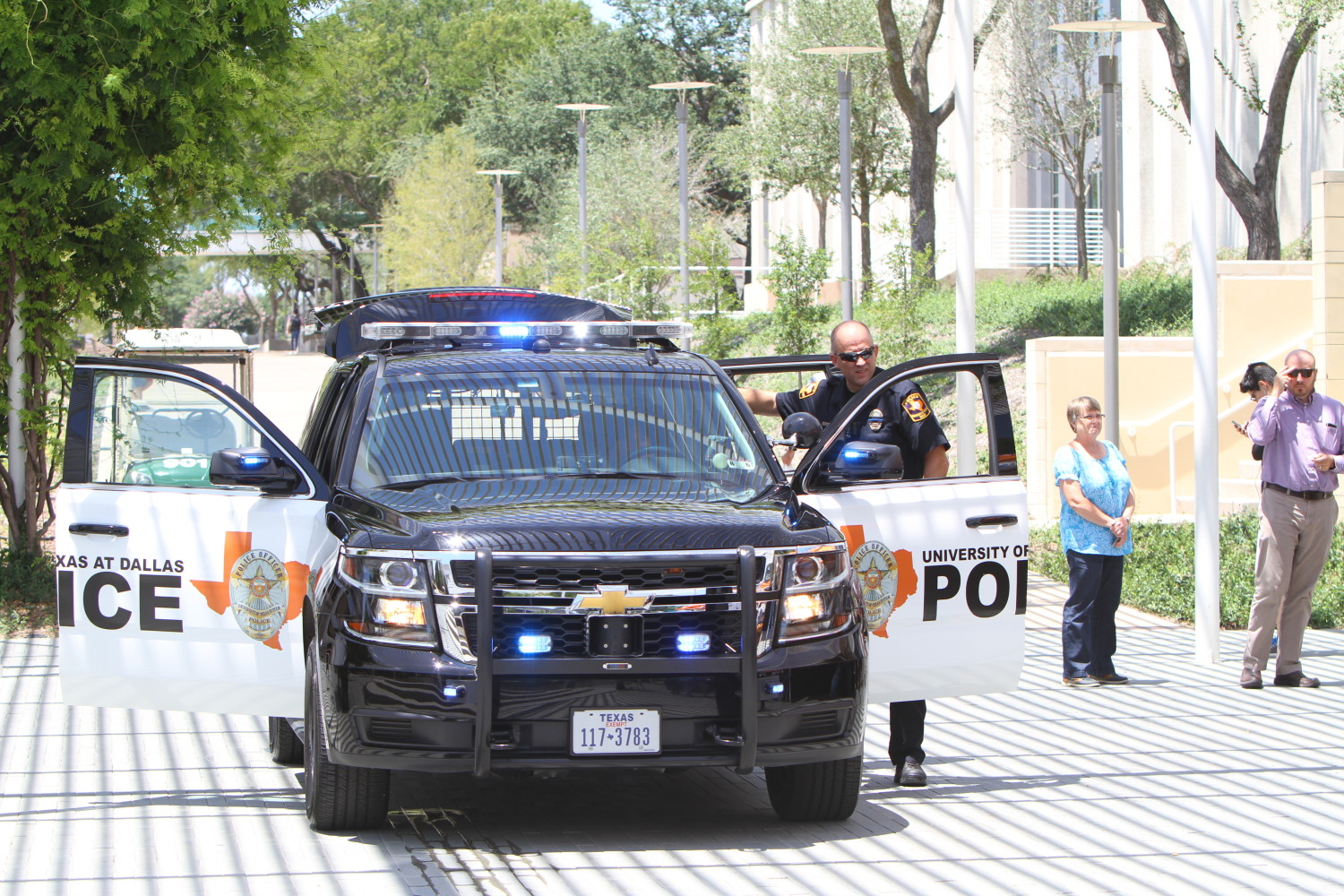 Kendrick Johnson, another officer, used to work for the DART police force. He was contacted by a friend who works for the DART PD the night of the incident.
Johnson knew three of the slain officers personally. One of them had trained him when he was at the DART academy.
"As a black police officer — my fellow training officer (who was killed) was a white guy, but he was a good man. … I shed tears for him," he said. "He was a friend and he didn't deserve that. None of them did."
Johnson keeps in regular contact with a Black Lives Matter supporter he met once at a Denny's. He said, after long conversations about what cops and BLM each want, they both wish each other safety.
"He's just worried that someday he's going to run into (a) particular cop that's going to shoot him and kill him. So we both have the same argument, I just don't think both sides are listening," he said. "At the end of the day, that's what everyone wants to do. Just hear my side of the story. You might not understand it, but let me just express how I feel."
Additional reporting by Bhargav Arimilli