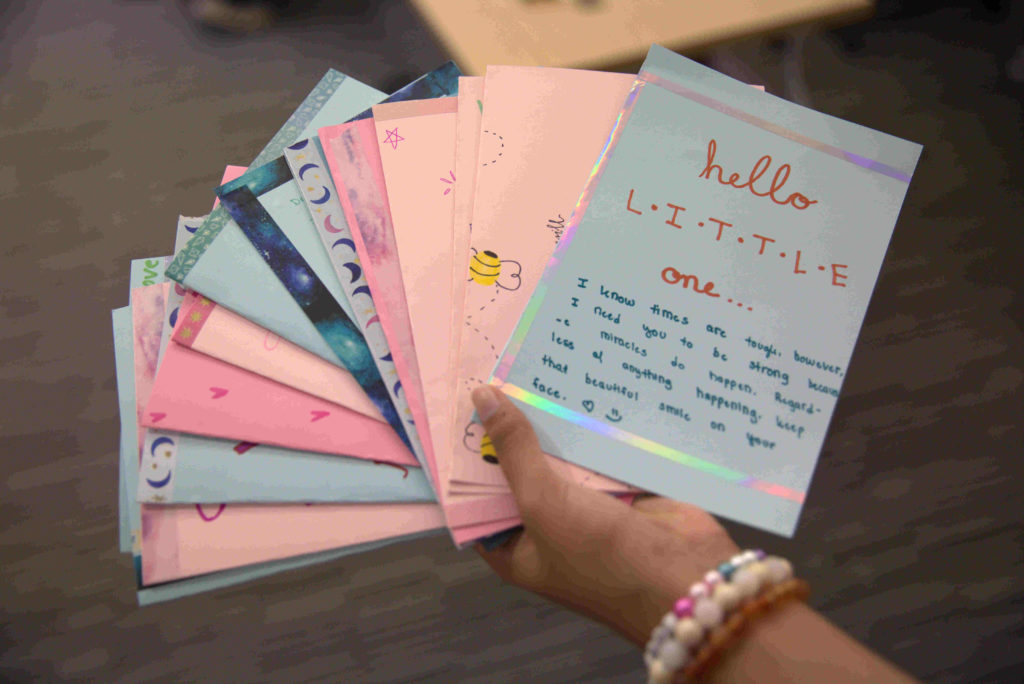 UTD hosts over 1,100 students within its 26 chapters of fraternities and sororities — collectively known as Greek life — which connect students to academic and professional development and provide them with new friends and an emotional support network.
Most fraternities and sororities host "rush week." During the first weeks of the fall semester, prospective members attend recruitment events and participate in interviews with current members to earn a bid, which is a formal invitation to join a fraternity or sorority. If any student is interested in rushing, the best way to get introduced to all the chapters is through an event called "Meet the Greeks," where each organization sets up informational tents in the SU Mall.
One of the biggest appeals of joining Greek life is the opportunities to make new connections on a lonely campus. Kelly Roldan, an alumnus from the Kappa Delta Chi chapter, found that being a transfer student came with social challenges.
"I joined as a transfer student, and I joined because I was lonely, because I didn't really have ties to the campus … I found it really hard to break into the circles of friends that already established themselves in freshman year," Roldan said.
The connections created through Greek culture heavily stress a familial relationship. Bhavya Khurana, a finance and economics sophomore, rushed Pi Kappa Phi in his freshman year.
"[My fraternity brothers] are like 74 of the people that [would] do anything for me, and I'll do anything for them," said Khurana, "It's nice being a part of that."
Greek life isn't limited to organizing events; depending on the values of the chapter, its members push each other to excel in other aspects of life. Many chapters focus heavily on philanthropy, often through a partnered local or national charity. Pi Kappa Phi helps those with disabilities, while Kappa Delta Chi's service mission is through the American Cancer Association. Kappa Sigma works for veteran's rights. Jude Stehling, a graduate student at UTD and member of Kappa Sigma, said that in the coming weeks, his chapter will build cardboard boxes the size of a house where his fraternity brothers will live in to raise money for the Military Heroes Campaign.
"I've done something. Even though it's small, a small change can be very, very impactful to someone else," Roldan said.
Members can also gain lifelong connections and competitive skills through Greek culture. Sororities and fraternities offer study groups and scholarships and often have GPA requirements for initiation.
"The main reason I chose Pi Kappa was mostly for the business connections," Khurana said. "One of the first people I talked to throughout the rush process, he's working in cybersecurity at Deloitte … The fraternity has people in all the big four firms and all the internships … I've applied for, such as Microsoft, IBM, JP Morgan, I've been able to get them through connections through the fraternity."
In addition, certain Greek life chapters are dedicated to cultural groups. The National Pan-Hellenic Council includes four historically African American Organizations, while the Multicultural Greek Councilincludes nine cultural and special interest chapters.
Roldan said that that she initially zeroed in on an organization where other members were Latina women, as way to connect with her background and feel more like she belonged.
"I think I was looking for Latinas because I grew up in a high school where there wasn't a lot of [Latinos] … I wasn't really exposed to that side of my life," Roldan said.
American movies often portray the social scene of Greek Life as exclusionary or judgmental. But not all the negative stereotypes are necessarily true, according to Osamah Taher, abusiness administration senior and an executive class member of Pi Kappa Phi.
"There is a stigma around fraternities in general," Taher said. "I believed some of these misconceptions before going into it and, once I joined … I learned that the majority of everything that people think of fraternities is inaccurate."
Fraternities still occasionally make headlines in Texas for hazing — a practice of requiring prospective members to perform humiliating or dangerous tasks to get initiated into a chapter. In 2021, two Texas A&M students sued their fraternity alleging that in an initiation, "human spit, raw eggs, paint, food condiments and the industrial based cleaner SC-200″ were poured on them. Currently, hazing is a crime under Chapter 37, subchapter F of the Texas Education Code, and any chapters caught performing these acts may be fined $5,000 or more.
"[Hazing] is not allowed whatsoever," Taher said. "If anybody hears about that at the national level, they'll send somebody down immediately, and you're at risk for getting your chapter shut down."
Kevin Saberre, the director of Fraternity and Sorority Leadership, says it is easy to form impressions based off media stereotypes, but students should interact and get to know others before associating them with cliches. Saberre added that Greek life is often a center for students' personal development.
"We help people not only build those connections, not only to feel that sense of belonging, but also to help the individual members know that independent of these organizations, they matter," Saberre said.