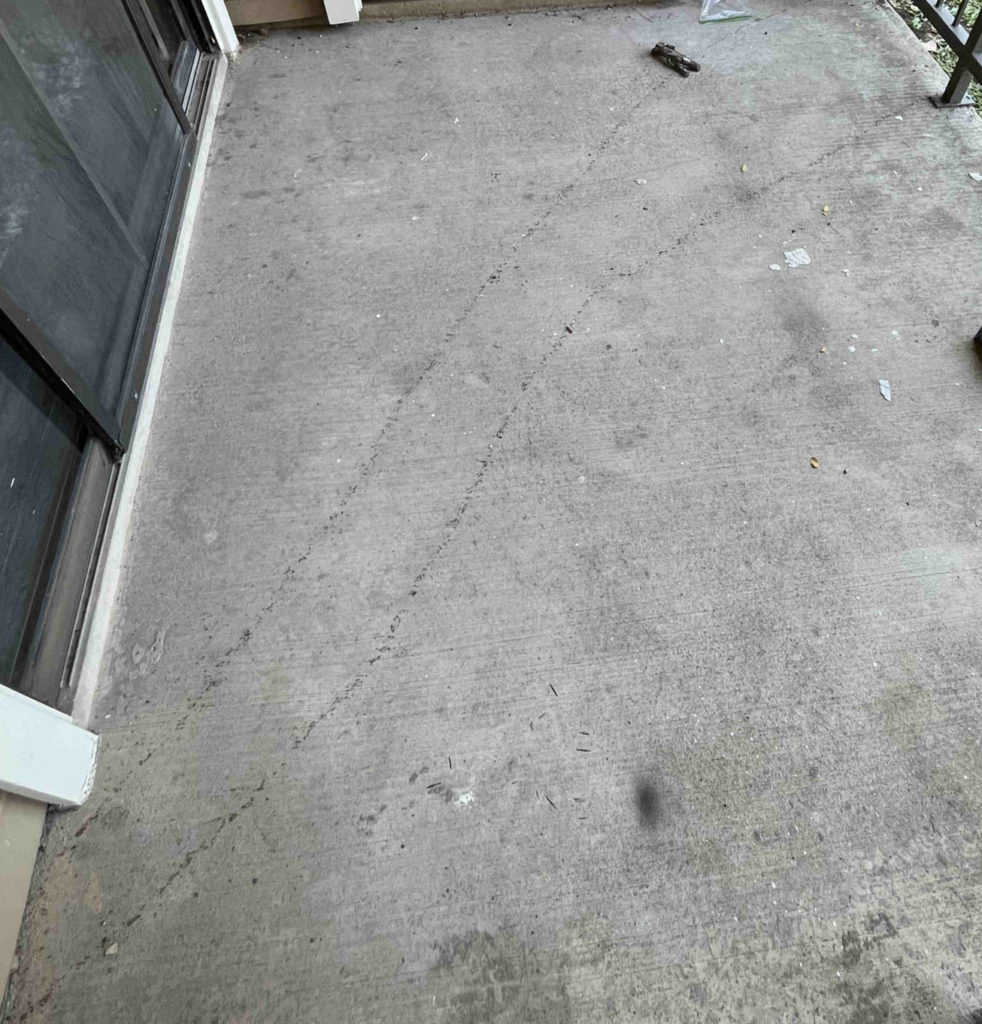 With University Housing receiving 117 reports of ants in on-campus housing since the August move-in and more sightings over the summer, The Mercury took a deeper look into the possible causes behind the pest sightings.
Matt Grief, associate vice president of Student Affairs, said that it is common for reports to spike in the beginning of the semester as units spend time vacant, although Housing staff continues inspections throughout the summer. Grief said recent problems with ants may follow dry weather, as they are attracted both by food as well as the moisture inside homes; a 2021 blog post by Massey Services, the third-party pest control used by UTD Housing, specifically warns homeowners to eliminate "sources of moisture and standing water."
"I think it comes and goes with the seasons," Grief said. "We'll have periods of time where one particular bug might be worse than others. I mean, you might have a summer when crickets are really bad … And then what you're seeing with ants these days … So that's a higher number [of ants] than we see typically, but we've also seen bees and wasps … over the years."
Software engineering junior Brandon Plant has lived in UV since his sophomore year, occasionally seeing beetles or cockroaches in his space, but never a serious infestation. In 2022, Housing put new floors and cabinets in his unit. Since the renovation, Plant said he hasn't had major issues except for gaps in where the floor trimmings meet the floors. Then, in summer 2023, Plant began to find ants in his closet, bedroom and bathroom.
"There was one night where I felt a little prick on my leg," Plant said. "And then I reached down, rubbed at it. There was an ant. I was going to bed, going to sleep, so my room was all dark. So I turn on my light: ants all in my bed. It was a nightmare."
UTD coordinates its pest response through its Integrated Pest Management Plan with the help of pest control company Massey Services. Grief said that units are entered quarterly for preventative treatment regardless of whether pests have been seen. Preventative treatment takes place Monday through Friday, scheduled for 45 units a day. Massey also takes work orders from students on weekdays, which are typically filled within 48 hours.
"They treat it just like any other insect infestation," Grief said. "They spray, they look for where they're coming in. If they find that there's a problem with a penetration where a bug or an ant is coming in, and they tell us, then we'll repair whatever problem that is."
Plant said he contacted University Housing; pest control sprayed spots where ants currently were in the unit, but not in other places like the cracks Plant had noticed emerging from. Throughout the summer, Plant reported the presence of ants three separate times; pest control visited twice. He has now started handling it on his own by putting out traps and sealing up the cracks in the walls with plaster. Plant said that before closing up the gaps with plaster, he had to pull his bed away from the wall so that ants would not climb up into it.
Sophomore ATEC major Steven Duong, who lives in the same building as Plant, first noticed issues with his unit when he moved in during fall 2023. There were small cracks in the corners of his unit, where the molding and walls meet, which he filled in with caulk. In early September, he noticed ants "moving their eggs" toward the outside wall of his unit. Duong said that the next day, while he was away from home, Housing notified him that they had done a treatment. However, Duong was not clear on exactly what had been done or whether the walls were inspected for signs of a colony. A few days later, Duong noticed ants in his bathroom, where he closed another crack in the wall.
"I have an idea of where they're coming from … If you look close enough, you can tell the floorboard and the walls don't really connect, which is very odd and concerning," Duong said.
Data in the US Census Bureau's 2019 American Housing Survey found that pest problems are more common both in renter-occupied units as well as in units with structural problems, like cracks in the foundation or walls. According to an article by Orkin Pest Control, the sighting of ants indoors is not necessarily "conclusive evidence that a carpenter ant colony has established its nest within a structure," as they often forage large distances to look for food. However, according to University of Kentucky Entomology, when carpenter ants do establish satellite colonies, they generally do so in "moist, hollow spaces" like between walls.
Grief said that he had no awareness of ant colonies in on-campus housing, although there have been past issues with bees. When a unit has large numbers of pests, Grief said that pest control typically check every unit that shares a wall with the infested unit.
In Duong and Plant's building, which has 24 units, two other units reported noticing small amounts of ants, which they never reported to Housing. Another two units reported issues with ants to Housing, and maintenance resolved the issue. One final resident said that he had multiple treatments done for ants, but none worked long-term, and that he had learned to "live with it." Plant said that after hearing similar stories from other residents of his building, he asked if Housing could "bring out the big guns" and fumigate the building for what he believes may be colonies living in the walls or floor.
"They kind of just dodged the question," Plant said. "They didn't give me a hard no, but they didn't ever do anything about it either."
Infestations occurred beyond Plant and Duong's building, however. ATEC junior Alyssa Copeland has lived in UV Phase 3 for a year and originally had minor ant problems in fall 2022, which resolved after Copeland and her roommates laid traps. Then, in August 2023, carpenter ants began to come up from a hole in the carpet, too many for traps. Copeland said she reported the ants to Housing on Aug. 23, and they performed a treatment on Aug. 28. After the Labor Day weekend, the numbers decreased, which Copeland attributed to both the treatment and her own frequent spraying of the ants with dish soap and water as well as diffusing citronella oil. At the time of her interview with The Mercury, she had a fresh bite on her wrist.
"I was hoping when I reported it, they would maybe seal up the tear in the carpet and some of the cracks in the baseboard, but they did not do that," Copeland said.
The Mercury conducted a survey polling on-campus housing residents on their experience with pests and maintenance response. Out of the 23 survey respondents who had seen pests in the last four months, only, only 56% said that they had reported it to Housing. Out of 100, respondents' average satisfaction with work order response time was 45 and their average satisfaction with maintenance effectiveness was 55. Duong said while he is unsatisfied with Housing's response, he understands that they receive many reports, which can affect their responsiveness.
"With that amount of work orders and all that maintenance that is needed, I feel like that can sometimes appear that the maintenance people suck, when it's really probably just the conditions that UV has been put in," Duong said.
Duong said that he plans to stay in UV in the future as well as take summer housing, as he finds it preferable to commuting. Plant also said that he will likely stay in UV in the coming years, due to the lack of better options and the difficulty involved in moving.
"Despite the issues, the convenience outweighs all of it … I'll renew, and I'll stay there, and I'll generally be pretty happy with it," Plant said.
Grief said that if students do not report pest problems to Housing, aside from quarterly preventative treatment, there is no way for Housing to help or track the problem. He encouraged students to report any issues so that Massey can address the issue before it gets worse.
"We want to take care of the units the best we can, and we need cooperation from the students to report and keep emptying their trash regularly," Grief said. "And, you know, let us know when there's an issue."