American Horror Story: Freak Show —  Added Oct. 6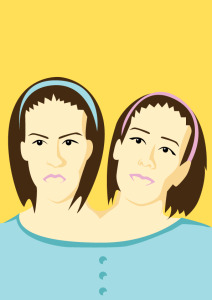 The fourth season of the "American Horror Story" series once again offers viewers a thrilling horror-mystery starring Academy Award winner Jessica Lange. The series has always been known for pushing the boundaries with its fast-paced, nightmarish manner of storytelling. The fourth season focuses on the lives of carnies in one of the last remaining freak show attractions in America during the 1950s. As soon as the group arrives in the small town of Jupiter, Fla., trouble arises with unexplained murders and other terrifying occurrences.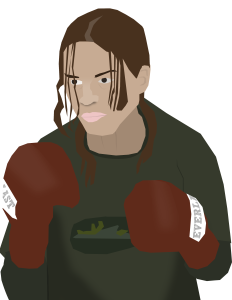 Million Dollar Baby — Added Oct. 1
Rejected by her family and doomed to work a dead-end waitress job for the rest of her life, Maggie Fitzgerald (Hilary Swank) finally pursues her dream of becoming a professional boxer. Maggie eventually convinces the gym owner Frankie Dunn (Clint Eastwood), a hardened trainer who doesn't teach "girlies," to train her to be a boxer. After years of hard work, when Maggie is ready to take on tougher opponents, Frankie won't let her live up to her full potential because of his past regrets. When she makes it to the big fight, will they both be ready for what comes next?
Charlie and the Chocolate Factory — Added Oct. 1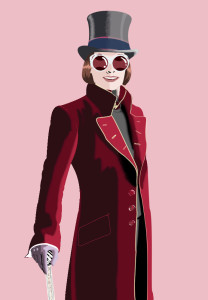 Growing up impoverished, all that Charlie (Freddie Highmore) wants is a dry place to stay and a warm meal to eat. When Charlie gets a chocolate bar for his birthday present, he miraculously wins a Golden Ticket to tour Willy Wonka's Chocolate Factory. Accompanied by his Grandpa Joe (David Kelly), Wonka (Johnny Depp) takes Charlie and all of the other contest winners for a wild adventure in his factory. From funny looking Oompa Loompa's to ever-lasting gobstoppers, Willy Wonka's factory has it all. Little do the children know, however, that they are all in a secret competition for a sweet prize.
This movie is one for all action-lovers to watch. Bruce Wayne (Christian Bale) watches his parents die at the hands of muggers on the street as a child. When he grows up, Wayne decides to avenge the death of his parents by making it his mission to eliminate injustice in his town of Gotham by disguising himself as the Batman with the help of his handy gadgets.
A Christmas Carol — Added Oct. 1
Christmas season is fast approaching, making it the perfect time to watch this holiday classic. Ebenezer Scrooge (Reginald Owen) is a rich miser with no holiday spirit and apparently no time for any joviality either. On the night of Christmas Eve, three spirits visit Scrooge to change his perspective on Christmas and life in general. This is a must watch for any Christmas fanatic.