The recent outbreak of Ebola in Dallas has prompted officials from the national to the local level, including those at UTD, to address the issue.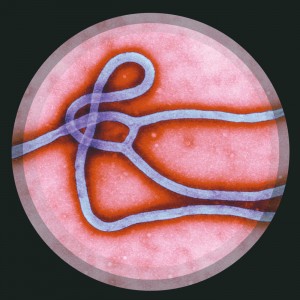 On Sept. 30, Thomas Eric Duncan, a native of Liberia, tested positive for the virus at Texas Health Presbyterian Hospital. He is currently being held there in an isolation unit.
According to Dallas County health officials, about 80 people have had contact with Duncan directly or indirectly. Duncan's family has been ordered by state health officials to stay home until Oct. 19, with no one allowed to visit them unless they have been pre-approved.
The possibility of a spread of the virus has raised concerns about the possibility of Ebola spreading across the Dallas area, including UTD.
Mariah Armitage, the director of Emergency Management and Continuity Planning said they have been monitoring the situation before it reached the United States. She said via email they have been in collaboration with the International Student Services Office, the Student Health Center, University Housing and the Office of Communication to review plans and procedures on what to do if action needs to be taken here.
"We have also been in collaboration with external partners, including the Dallas County Office of Homeland Security and Emergency Management, Dallas County Health and Human Services, the City of Richardson Office of Emergency Management, and other state and federal health authorities," Armitage said.
She said the individuals currently being monitored have no known connection to the university.
The Student Health Center posted an advisory on its website giving some basic information about the outbreak to students and faculty.
The advisory includes basic information like how the virus is spread and what students and faculty should do to protect themselves.
Lea Aubrey, director of the center, said via email the university has a pandemic policy in place to handle extreme health conditions.
With an international student population of around 5,000 students, the International Student Services Office has taken steps to ensure the students here are kept safe.
"The International Center and Multicultural Center have reached out to UT Dallas' African students, to ensure they are aware that they have an avenue to ask questions, request support, and voice concerns as needed," said Cristen Casey, assistant vice president of International programs, via email.
She said university sponsored travel to countries with State Department Travel Warnings requires review and approval from the Advisory Council on International Education.
She also said a majority of international students are required to obtain a travel authorization by ISSO to regain entry into the United States after travelling abroad.