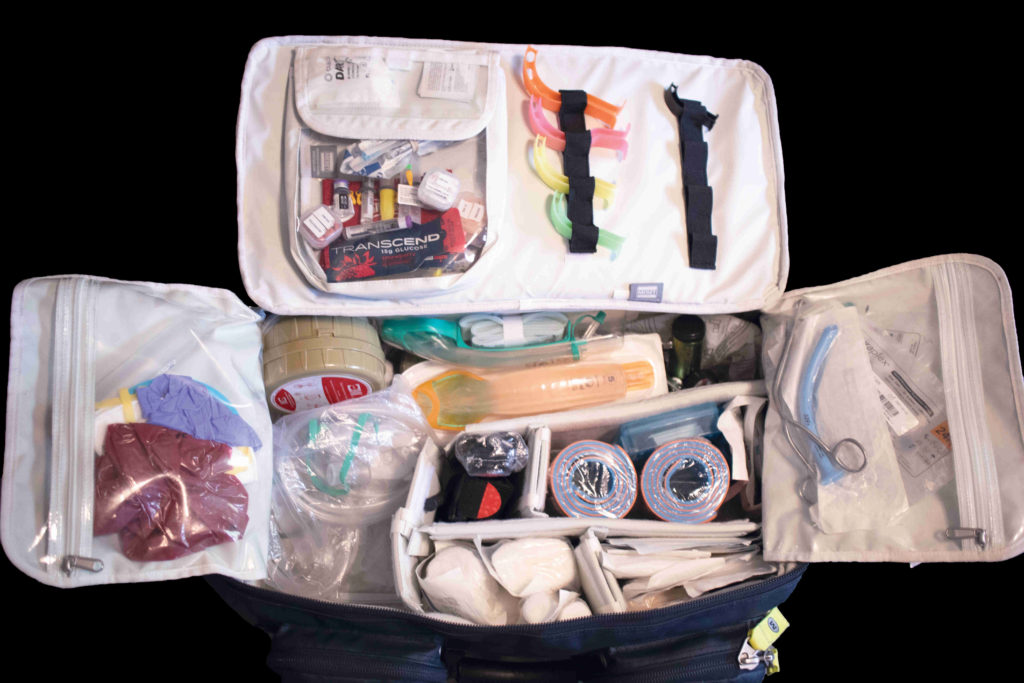 The University Emergency Medical Response, or UEMR, program is launching a new Paramedic course in fall 2023, three years after the creation of the Emergency Response Team course.
According to Emergency Medical Services Director Sheila Elliott, the student-run program — one of three programs in Texas and the only one in the UT system — provides first-response calls on campus 24/7 throughout the year. Students who pass the EMT and paramedic course are eligible to test for the National Registry of EMTs certification.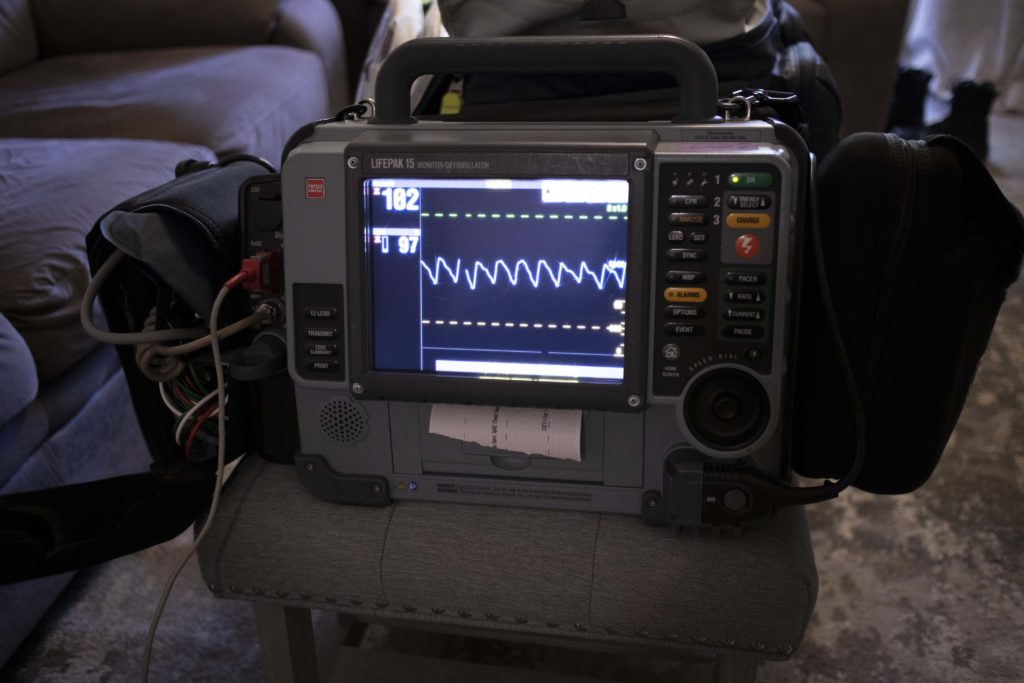 "In this [EMT] course, we learn patient assessment. They [students] get experience in the field by going to the emergency room and riding on the ambulance and practicing their skills on real people," Elliott said. "On an ambulance, normally you have an EMT and a paramedic except most of our cities will have two paramedics. This [the paramedics course] is where we learn how to start IVs and do EKGs and it's a lot more advanced. It's the highest certification that an EMS person would have on an ambulance."
While the EMT course does not have a prerequisite, the paramedic course requires students to complete the EMT course. Both courses are open to students, staff, and the public although the EMT class is offered in fall, spring, and summer for one or four months while the paramedic course is a nine month program that starts in fall.
"Starting the paramedic program was definitely a lot of gray hairs, so that took 18 months of work," Elliot said. "And we had been in Founders North, which was a lot smaller. Over January to May, we were able to renovate this building [S&G]. And so we were able to really customize how we could make this space the most useful. We just purchased an Aanatomage table and it's [a] super cool way to learn how the body functions because you can see different layers of it and you can see how it moves and all the joints and ligaments. This will be a great learning resource, not just for us, but for the university because we're sharing it with them as well."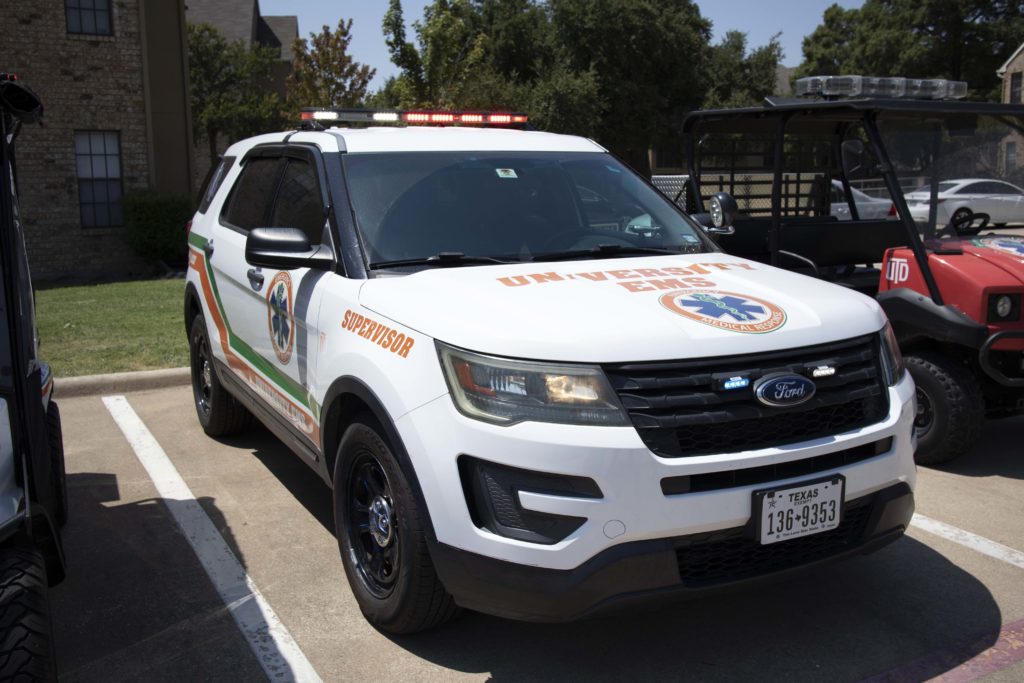 Although most students who take the EMT and paramedic courses go into the medical field, they all have different reasonings for doing so. Elliott became a paramedic because of her son who had five open-heart surgeries, while biology senior and UEMR administrative officer Shreya Billa joined the program to get exposure to clinical practice.
"I think that's the reason why a lot of members joined UEMR — they get exposure to a lot of clinical practice during the EMT class and during our normal shifts during the school year, and it's on campus," Billa said. "Along with the normal medical skills… I think I've gained a bit more confidence, especially in my leadership roles. I'm not generally an outgoing person or a talkative person, but over time being in different positions required me to talk to new people [and] to be more confident in my abilities and my understanding of what I know and what I don't know."
Along with teaching students the necessary skills to become an EMT, the program also fosters a sense of community and belonging. According to Mark Salazar, a neuroscience senior and UEMR training lieutenant, being a part of UEMR helped him grow throughout college as he was able to learn from his seniors in addition to attending the FEMA HAZMAT program in Alabama in August.
"We were there for five days and out of all the classes they had in the summer, I chose [to take] the hazardous materials operations [course] because I think it'll be cool for us to understand our campus," Salazar said. "Our campus has a lot of laboratories and these laboratories have chemicals, and if something happens like a spill, we need to make sure that we know how to respond to that sort of thing. Then I got to see the HAZMAT team pull up and they got to wear the spacesuits. It wasn't until this training that I kind of understood how it worked."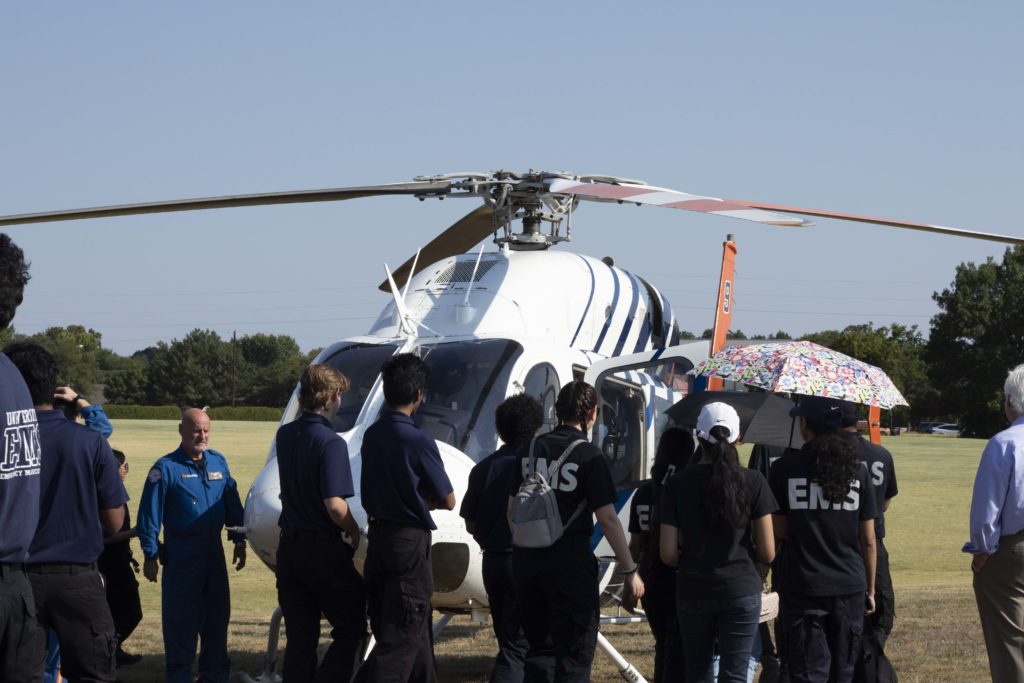 Elliott said that she hopes to provide additional course offerings, including different dates and times for the EMT course and a two-year UEMR program at a slower pace for seniors taking a gap year.
"We also hope to increase the number of EMS providers within UEMR so we can staff crews at multiple locations on campus during peak times," Elliott said. "We hope to have our students become the best paramedics in Texas."