Editor's Note: This article has been udpated since its original publication.
A new building at UTD uses cognition to offer brain improvement programs for college students, business professionals and former service members, among others.
According to a 2013 article in the peer-reviewed journal Health Affairs, mental disorders cost the United States an estimated $201 billion, making it the costliest health condition in the country. The Brain Performance Institute, located in Dallas, uses a preemptive approach that allows clients to take care of their brains before a problem arises and a diagnosis is made. As director of clinical research at the Center for BrainHealth, Lori Cook oversees the student BrainHealth physical, which examines how well students can block out unnecessary information and understand the material they're given as well as their innovation and mental flexibility.
"We're interested in work that translates to learning, social engagement and work productivity," Cook said. "We're looking at the bigger picture in terms of how you use your brain in everyday life."
The Institute is part of the Center for BrainHealth, belonging to the school of Behavioral and Brain Sciences. Executive Director Leanne Young said their relationship allows the Center to test potential programs before being introduced in the Institute.
"It takes one to four decades for most research to get from the laboratory into somebody's life, and that's a long time to wait if you're dealing with a traumatic brain injury, have autism or if you're just worried you may not be able to maintain your cognitive edge," Young said. "So we're really about making our research available to the public."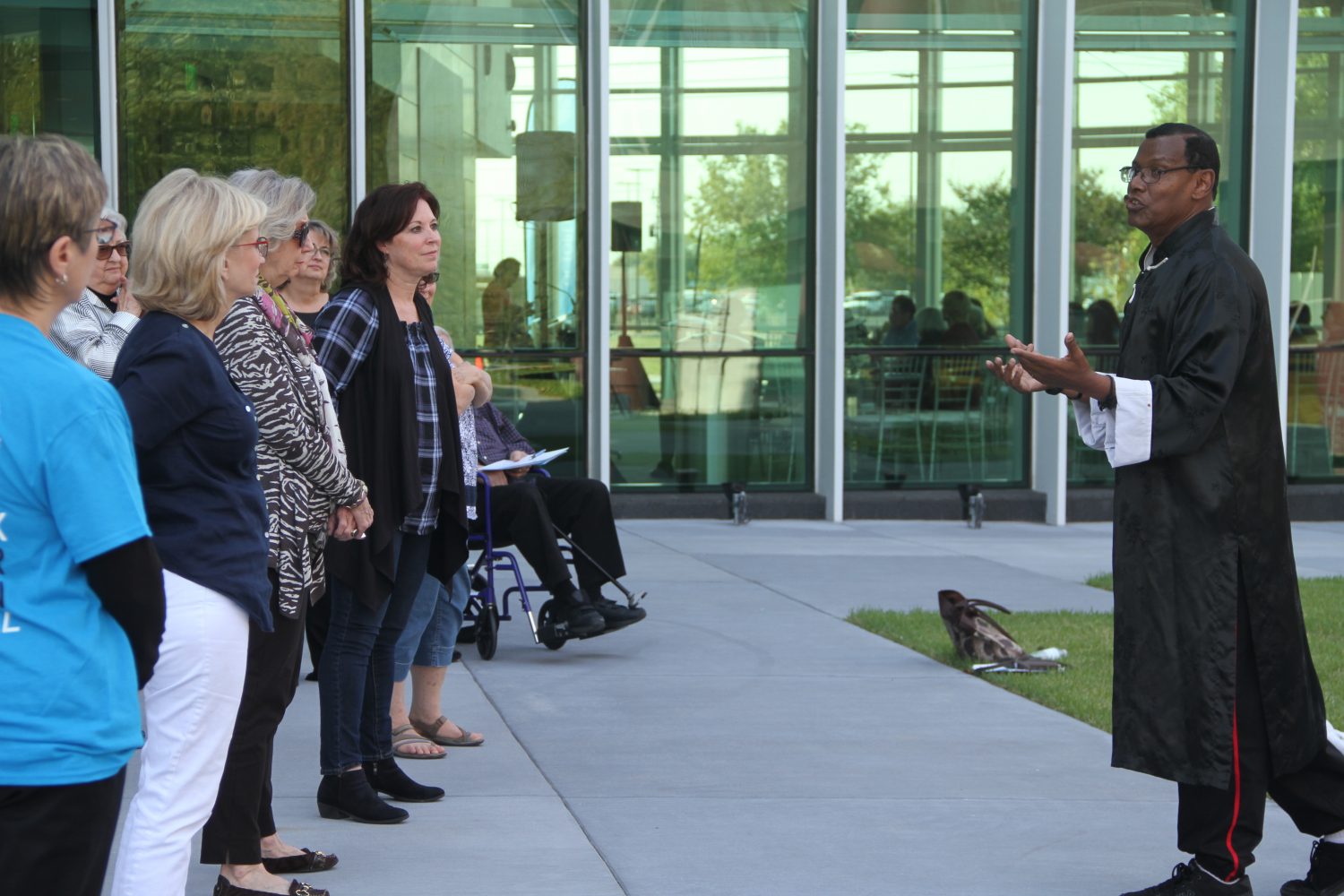 One service the Institute offers is the Warrior program, providing cognitive training for former law enforcement officers, first responders and service members who are transitioning back to civilian or college life. Young said an unexpected consequence of this training was a reduction in stress, anxiety and depression.
"I feel like our warriors come home sometimes and feel like they're victims of their own brain," Young said, "We're here to empower them and teach them how to take charge of their brains by reasoning and processing information."
Keeshaun Coffey, a graduate student in the Organizational Behavior and Professional Coaching Program, received training from the Center for Brain Health after serving as a stretcher bearer in the Navy, where he witnessed the death of a close friend. Coffey was dealing with PTSD while enrolled at UTD before a friend told him about the Center. After receiving cognitive training, Coffey aided in managing the construction of the Warriors lounge at the Institute.
"Utilizing what I went through, my darkest moments to my brightest as a catalyst for communication is really what's going to empower veterans to see that if I can do it, they can, too," Coffey said. "Using my story as a beacon of hope is what I want to aspire to do."
The Institute offers the College Training Service, teaching students critical thinking and reasoning skills, which Young said can help students learn efficiently by grasping and retaining more material for a longer period of time. These cognitive skills can be paired with social skills in an individualized virtual reality setting, teaching students to understand the emotions and intentions of others in group interactions.
"We can teach people social cognitive skills, and in doing so, we empower them to form more successful careers so they can have the independence and financial stability that comes with the transition to college life," Young said.
The most common method the Institute uses is Strategic Memory Advanced Reasoning Training, a high performance cognitive training. The sessions teach clients how to use their brains and how to think so they can handle tasks strategically and become better at reasoning. This method is meant for everyday life, so clients can continue to use it even after their sessions end.
"If you apply these strategies, we can increase the cerebral blood flow in the frontal lobe," Young said. "This can improve the connections between neural networks in the temporal lobe, which is where your memory centers are."
Young said the preemptive approach, along with the smaller gap between research and application, places the Brain Performance Institute at the forefront of its industry.
"The big goal isn't to study just Alzheimer's or Asperger's," Cook said. "We want to bring about a multidisciplinary collaboration to talk about and investigate the brain across the lifespan, in health, injury and disease."