A series of storms and tornadoes left a trail of destruction throughout the DFW area on Dec. 26, including in the usually quiet cities of Garland and Rowlett.
A total of 11 tornadoes were reported in the Metroplex to the National Weather Service. The one that went through Garland, near the intersection of I-30 and President George Bush Turnpike, has been categorized as an EF4 and had winds of up to 200 mph. The one that touched down in Rowlett has been categorized as an EF3.
Eight people were killed in Garland from the tornado that hit there, but no one has been reported dead in Rowlett from the tornado that touched down there.
Traffic was slow in the neighborhoods that had been affected the worst by the storms in Rowlett. Even though police blocked off access to most residential streets, the devastation was still clear. A number of homes had rooms and roofs completely blown away, while telephone polls lined the streets like toothpicks.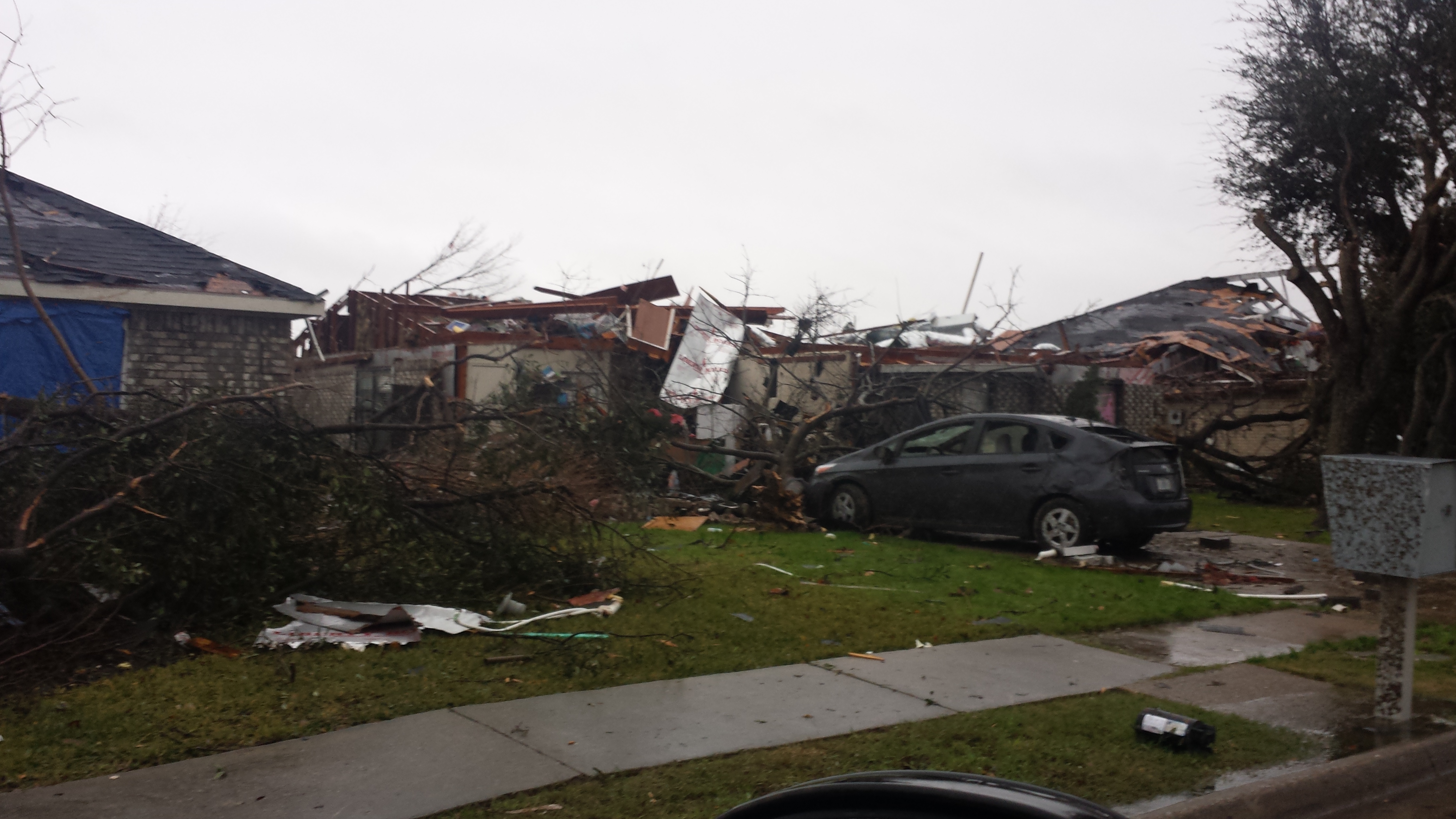 Resident Larry Martinez and his family were lucky. Their house was one of the few on their street that hadn't suffered any major damage. He and his daughter walked their dog, who they found after it had been blown away in the storm, on Sunday afternoon as they surveyed the damage.
"I've never been through anything like this before, it's my first time," he said. "It's terrible."
A large tree had been blown off of its roots in his front yard and a smaller tree had fallen on the side of his house, but that paled in comparison to his neighbors who had roofs that had caved in to their living rooms.
Martinez said he and his family were driving home when the storm actually hit, so they were able to escape the initial onslaught. Others in his neighborhood were at home and were caught unaware by the speed of the storm.
"Some people were sitting watching TV when it happened," he said. "That's what I heard. I think we pulled up about 15 minutes after it happened and we were just driving up here and the people were just standing outside in shock. It was terrible."
Martinez said the police had been active in the area, checking the ID's of people to make sure they were supposed to be there. He said looters had come in soon after the storms had settled.
Martinez and his family, like others in the areas affected by the tornadoes, are without power. Martinez expressed concern about the lack of electricity with the chance of an overnight freeze and possible snow headed to North Texas. Still, he said he planned to stay in his home and seek assistance if he and his family needed it.
"We're going to tough it out here," he said. "We'll be alright here."