Perpetrator enters victim's apartment under false pretense
A female student reported to UTD PD that a man dressed as a construction worker entered her UV apartment on Aug. 11, physically restrained her and stole personal property.
Chief of Police Larry Zacharias said the student indicated the perpetrator entered the residence under false pretense, stating he was there to make a repair.
The incident occurred at approximately 3:30 p.m.
The student described him as a Hispanic male in his mid-20s wearing grey, paint-splattered pants, a white t-shirt and a yellow safety vest.
He had short dark hair, was clean-shaven and was approximately 5-feet-8 inches tall with a medium build.
"What he said was that he was there to make a repair," Zacharias said. "It just so happens that she needed a repair to be made. So that could've been just a ruse that he used."
Zacharias said the suspect was not in the typical blue shirt residential workers wear, and he never showed her any worker identification.
He said the police are currently going through as many of the construction workers as possible to see if anyone meets the description given.
After the incident, the student ran from her apartment all the way to the police station to report the crime, Zacharias said.
"She couldn't call, and she was just focused on getting to the police station," he said.
He said students should practice safety, despite how safe the campus might seem.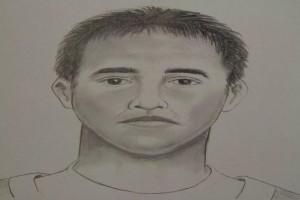 Zacharias said students have a tendency of not locking their door on campus because they feel it is such a safe environment.
He also said incidents where someone breaks into a residence on campus are rare, with only about three or four apartment burglaries a year.
UTD PD has not yet identified the perpetrator and his affiliation with UTD or contractors on campus has not been verified or denied.
Zacharias said university policy dictates all contractors are required to do criminal background checks on their employees.
"You have to keep in mind that this may have not been a contractor," he said. "This may be some guy who just happened on campus. He may have been working across the street on another project. He may have put the construction vest on to look like he got there."
Anyone with information on the incident or the perpetrator is asked to contact Detective Stacey Rotunno at 972-883-4931.0