Now known officially as "Esports and Gaming," the esports program's transition out of Athletics is nearly complete, bringing the division one step closer towards having its own department.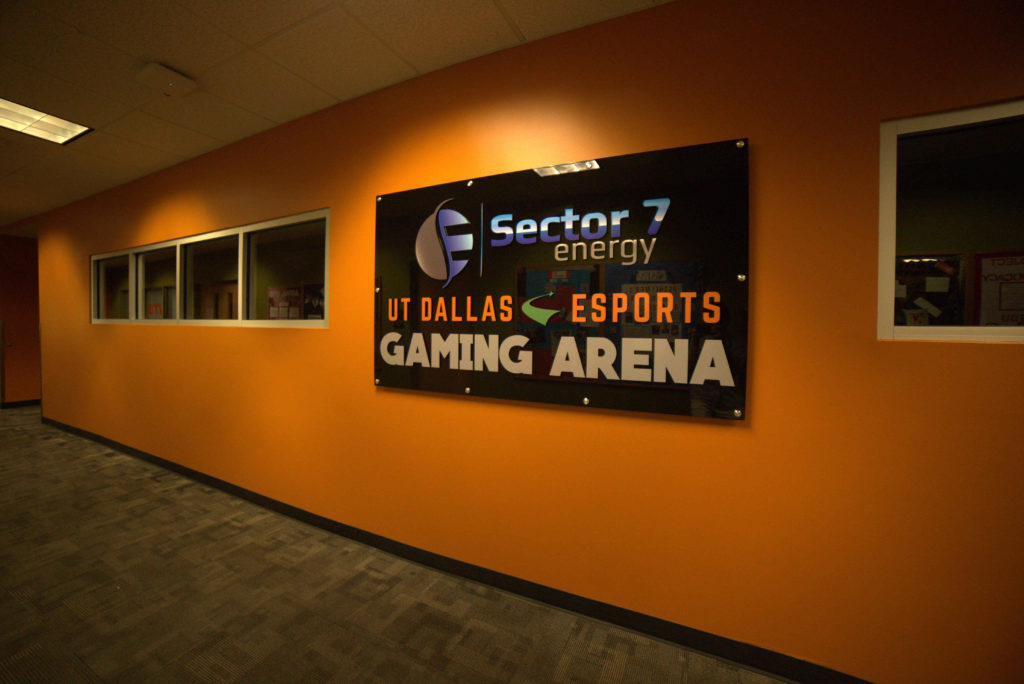 The decision was made by Student Affairs this past spring and was influenced by the Student Union's official plan to build a large-scale gaming lounge replacing The Pub. The separation allows for esports to gain more authority over what the program can do for itself, bringing attention to the specific needs of gaming teams and clubs.
Drew Boehm, head coach of the esports program, said that though the split is official, a transition period is still ongoing. While the department is running its programs regularly as of now, staff are working to implement new ways to facilitate gaming-related activity and resources, which was a main reason for the division. By nature, gaming has unique needs that the athletics department cannot always fulfill.
"Obviously, esports is a little bit different from traditional sports for a few reasons," Boehm said. "We have similarities, but at the same time, there's a decent amount that's different. Our athletics program, for example, has to deal with NCAA policy. We don't, [since] each game is owned by various companies. There's different rules and regulations … So being in athletics, it can sometimes get a little bit messy."
The split from athletics is also rooted in UTD's goal to cultivate and grow the esports department and gaming culture on campus, prioritizing varsity players and casual gamers alike. Boehm said that the current esports room is exclusive for the varsity program, which consists of nationally recognized collegiate teams for Overwatch, League of Legends, VALORANT, Super Smash Bros. and Rocket League. However, the upcoming gaming lounge, set to finish construction by 2024, will not only serve as a larger space for varsity teams to practice but will also be open to any UTD students who want to game casually.
"The space… that's going to obviously be a game changer," Boehm said. "We'll have one of the best spaces, if not the best space in the entire country. We'll have spaces for people to actually come and watch games and engage the community. That space will be open to everybody. And that will only make the competitive program, our teams, stronger because now we can loop in more players. We can support more club teams. We can provide resources in a way to students that maybe aren't quite at the varsity level. And, you know, help build up the gaming community here, build up our fan base, have more teams, all that kind of stuff."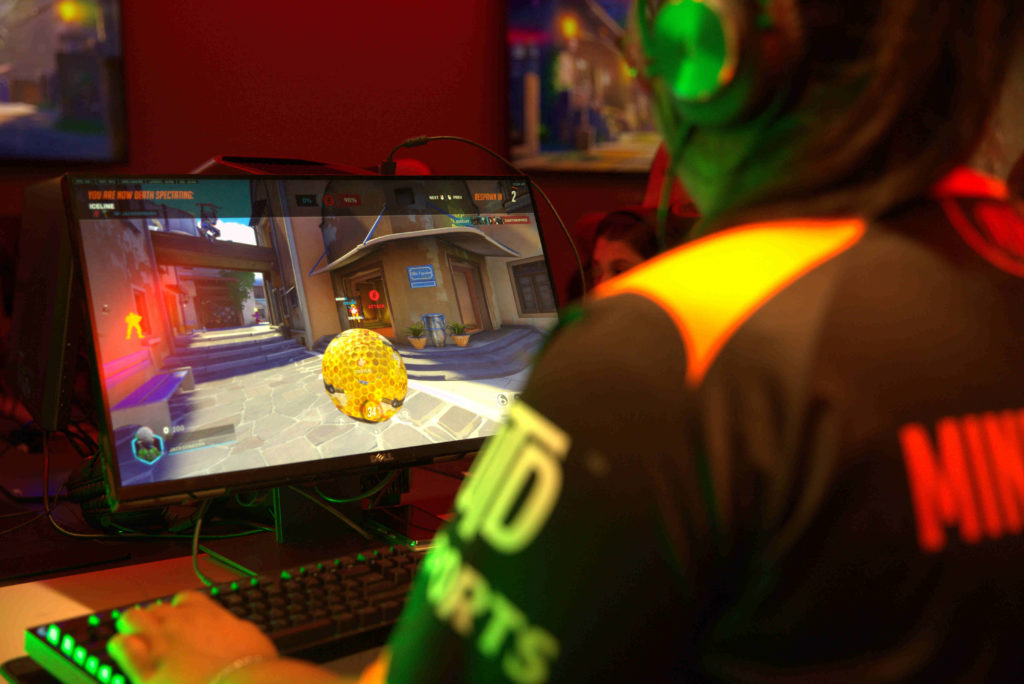 Computer engineering sophomore Ethan Van, a recent alum of UTD's varsity VALORANT team, agrees that the separation is pushing the program in the right direction, specifically by highlighting gaming at both a local and national level.
"I think it's dope," Van said. "We're out here building a space for gaming. That's chill. It's for the public too, so it's not …just for esports plays … I think it can definitely bring more attention at UTD, not competition-wise, but more exposure for esports at UTD."
Eric Aaberg, graduate marketing student and student head of esports, believes that bringing all aspects of the program under one umbrella will make operations much more effective.
"Esports [at UTD] is growing into more than just being a competitive esports program," Aaberg said. "We're now having our community gaming programs, our content creator program, our broadcasting and production program, and then with the rise of the gaming facility on campus it's just a lot easier to house everything in one place."
Aaberg said the future implications of both the separathe gaming lounge largely focus on fostering a gaming community at UTD. The program is now called "Esports and Gaming" instead of just "Esports," emphasizing the fact that gaming-related activities beyond competition will be an important focus in the Student Union.
"A lot of students want to get interested or get involved with esports, but may not be as competitively high ranked in a lot of certain games," Aaberg said. "For me, I'm actually horrible at video games, but I think the cool thing about gaming is it's a very great way to be inclusive for everyone. And so this move keeps them in mind … how can we make esports and gaming as a whole a part of the student life experience here at UTD? … We want to build out more of our community gaming programs. We want to make sure that this gaming facility on campus really is a core impact of campus culture."
While the decisions are official, public announcements regarding both the split from athletics and the new gaming lounge have not been put out from university officials, yet.As the division continues its transition into its own distinct department, staff and students steer their focus on practicing and preparing for the competitive season ahead, which will begin this upcoming September. Excitement and anticipation are underlying feelings among the almost 40 current members of Esports and Gaming.
"It's hard to put into words how big of a deal it is that UT Dallas is building on this space, because it's truly going to change everything in such a drastic way for the better," Boehm said. "Just seeing that UT Dallas is going all-in on esports … to see this coming is kind of like a dream come true."