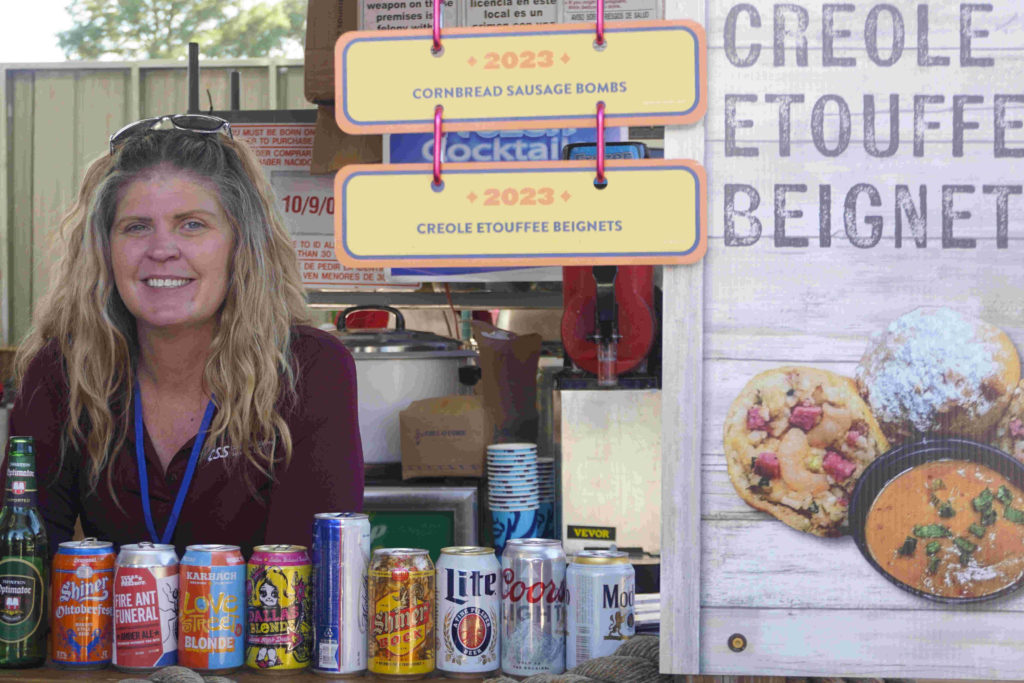 Our adventure starts off at Gulf Coast Grill, home of the Creole Etouffee Beignets. The owner, Clinton Probst, combines two classics with this savory but sweet staple of New Orleans culture. Probst said his primary inspiration for the dish is annual Louisiana trips. Customers are given two beignets stuffed with andouille sausage and Etouffee sauce with more sauce on the side. It is not too sweet or spicy but captures the essence of Creole culture in a couple of bites. Reception for this food was amazing, making it to the semi-finals of the judging process.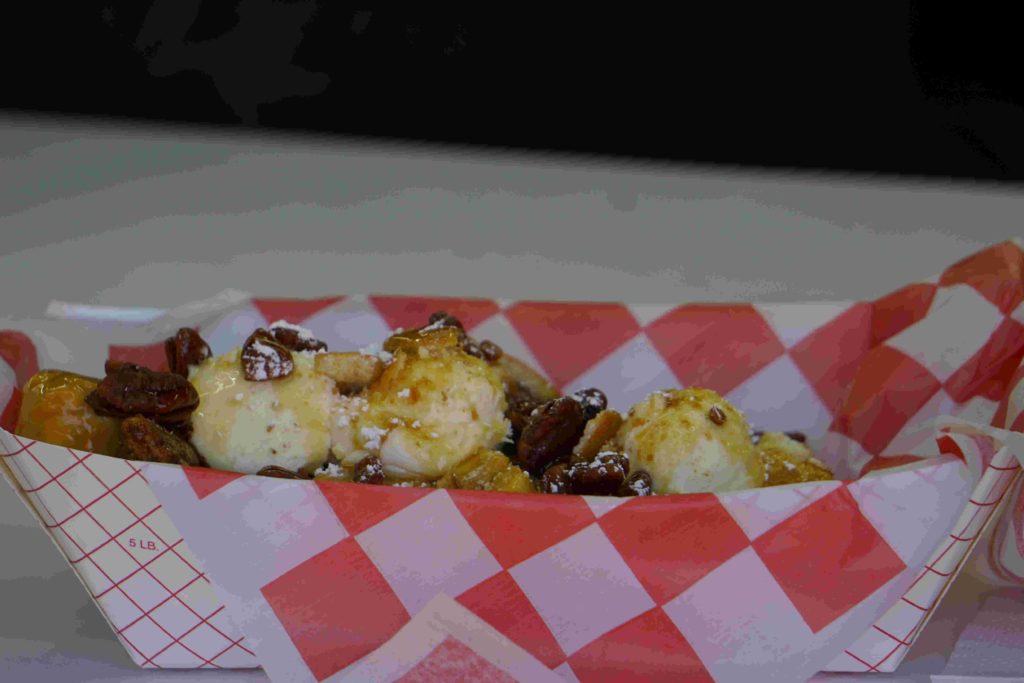 After eating a savory dish, we headed off to the Texas Sopapilla Factory, winner of the 2023 "Most Creative" food awards. Cody Hays, owner and creator of the Bourbon Banana Caramel Sopapillas, has put a twist on a classic Tex-Mex fry bread by combining a flurry of flavors including vanilla-caramel-infused bananas, mascarpone cheese, Nilla wafers and much more. Hays said that they wanted to expand their business by creating a new concept both unique and sweet. Their menu was crafted with almost half a dozen different sopapillas to appeal to everyone, from chocolate to strawberry. But it is their Bourbon Banana Caramel Sopapilla that takes the cake.
"I want to elevate the customer's experience," Hays said. "We all love corny dogs, we all love funnel cakes, we all love the traditional fair food … whether it's the State Fair of Texas or elsewhere, we want to bring another level to it."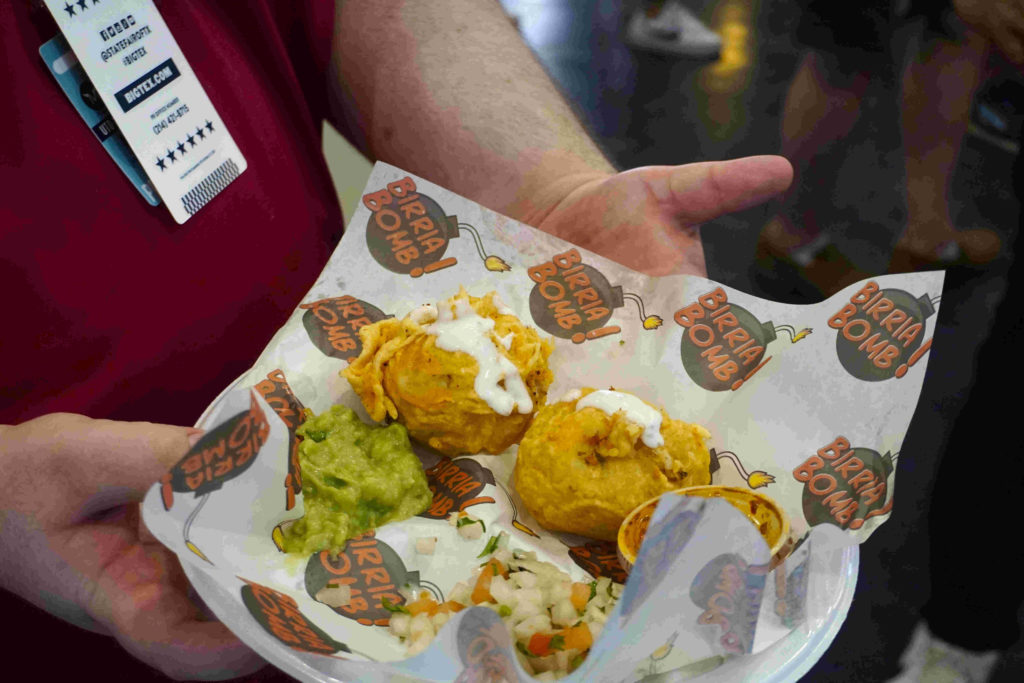 The next stop, my personal favorite, is Tony's Taco Shop. Tony Bednar, owner and co-creator of the famous Deep Fried Birria Bomb, sets a high standard for himself, and that work pays off.
"We bring a lot of Hispanic and Latin heritage to the fair," Bednar said. "You know, we're proud of our heritage, we're proud of where we're from, we're proud of our foods. For us it is awesome to be here."
The Birria Bomb delivered a generational family recipe that combines potatoes, ribeye, Oaxaca cheese and much more to create a flavor bomb in your mouth; innovative and modern while screaming classic Mexican food. Bednar wanted to emphasize how important family is to the cooking process and the inspiration behind his signature menu. Bednar's food is a symbol of how trusting in the process will achieve desired outcomes no matter where you come from.
"It is very important for our family to be involved, to understand our concept," Bednar said. "To us even the [customer] is family … come as a friend, leave as family."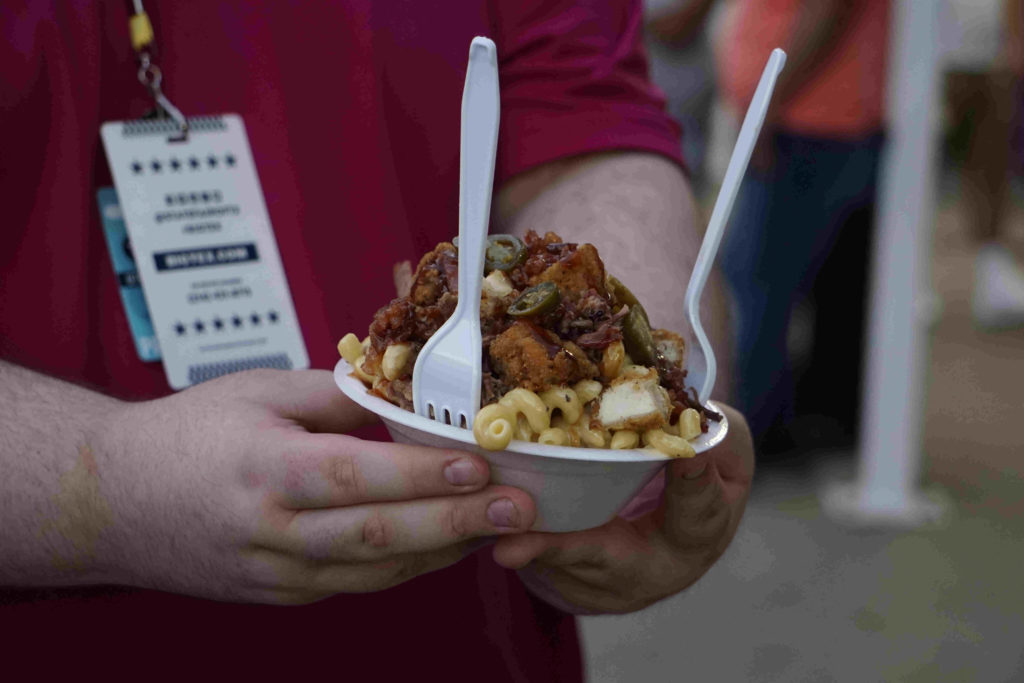 Our next stop is Mac Loaded, home of the infamous Butcher's Block. This crazy concoction is a meat lover's dream with a mac and cheese lover's input. Lacy Phillips, one of the operators of Mac Loaded, describes the Butcher's Block as a three-cheese macaroni with 16 hour smoked brisket on top, fried chicken, bacon, candied jalapenos and brown sugar chipotle sauce. If that sounds like a lot, it is. This bowl is massive. The line was almost a 30-minute wait, and customer reception was off the charts. Mac Loaded customer Sparta said that it was the best venue they had tried all day.
"It is absolutely delicious," Sparta said. "The meat's not fatty, the chicken is cooked perfectly, so you got that crunch, sweet and then the creamy cheese and jalapenos. It's on point."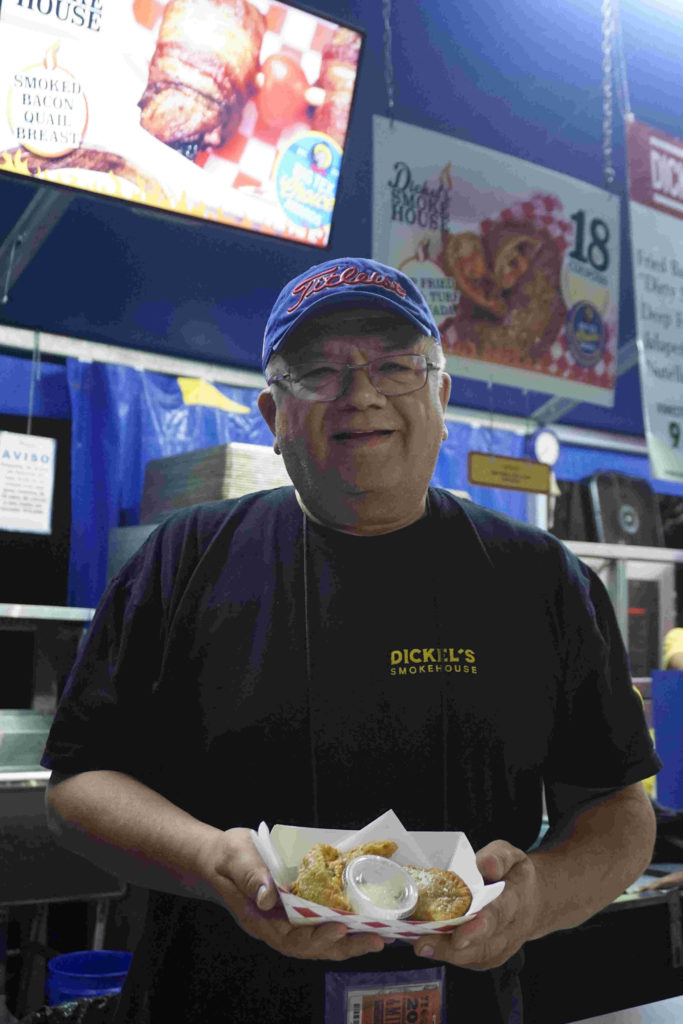 As night fell and the Cowboy game garnered excitement from fairgoers, we traveled to our last stop of the day, Dickel's Smokehouse. Tino Sosa, new owner of the establishment, is coming back with an entirely new creation, the Deep-Fried Surf and Turf Empanada. Sosa was famous for his soul food egg roll at a previous state fair, so he knew he had to come back this year with something that could knock the socks off their customers. Tino said that the inspiration for the item was not simple but came to him when he was ordering food at a restaurant. Sosa said that everyone loves seafood and meat, so why not deep fry it? The main question after the dish was complete was whether it should come with a sauce, so Sosa decided to have an optional garlic aioli on the side. This product fell short of winning an award, but they are very proud of their reception at the fair.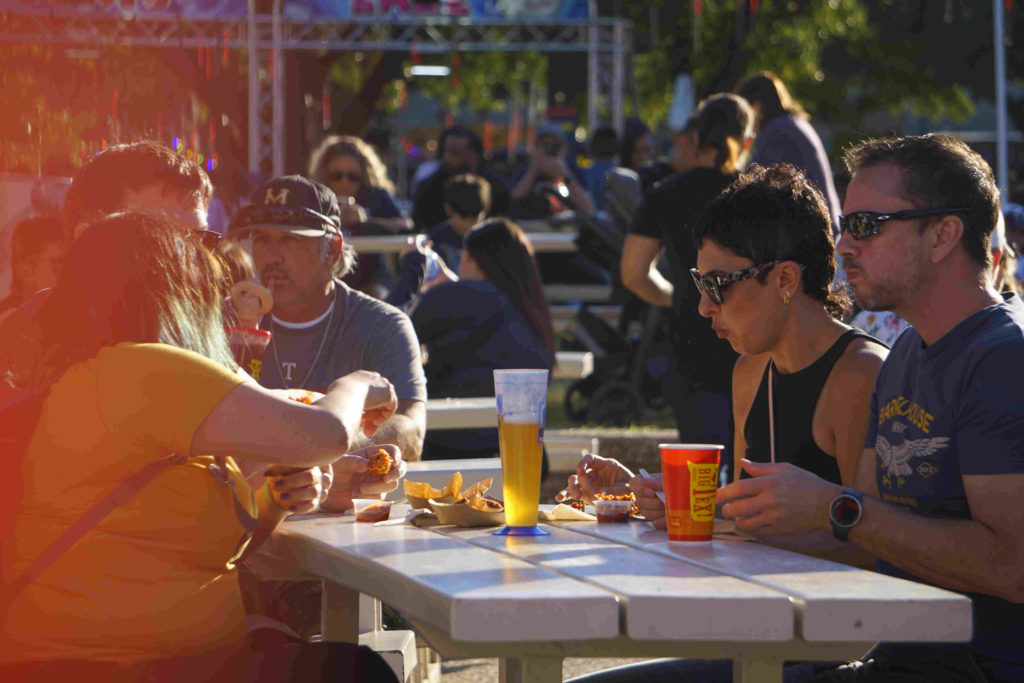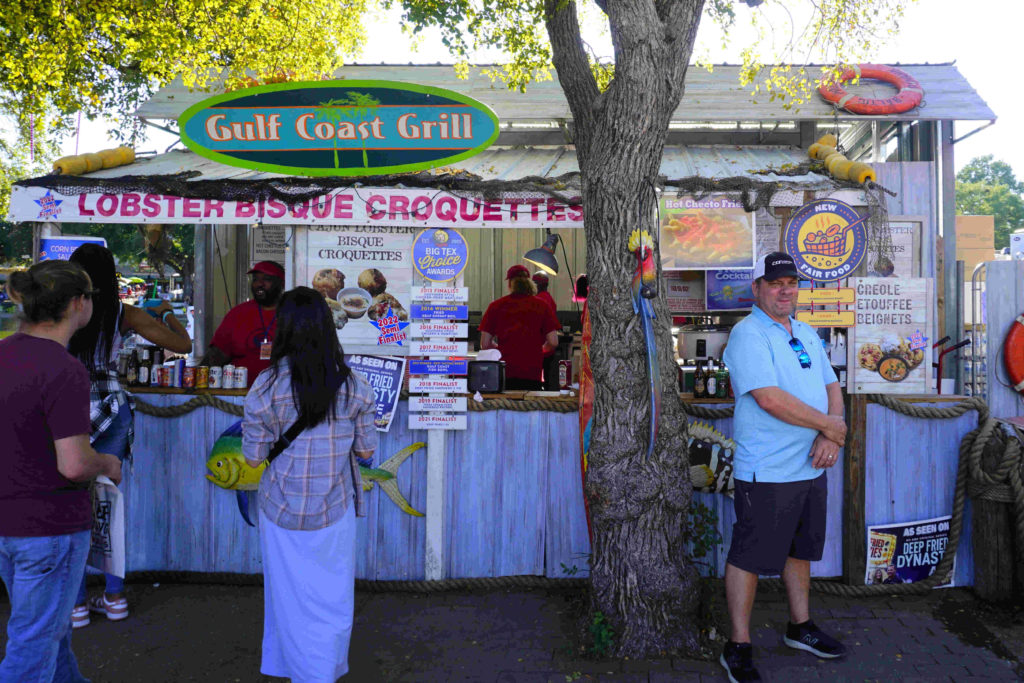 The food our staff tried only represents a fraction of what the fair has to offer. It is a fantastic place to take the kids, hang out with your friends or get away from reality on your day off. The fair is only in town this year from Sept. 29 to Oct. 22, so be sure to get out to the fairgrounds before the end of the month and make some memories.
"People come out here to eat, they truly indulge in the sweets. I do not care what kind of lifestyle somebody lives, whatever health trim they are on, they come out here, it is their cheat day. They are going to eat, they are going to drink, they are going to be merry," Hays said.