Editor's Note: This article has been updated since its original publication.
A fire burned through part of a building in the McCallum Meadows Apartments. Out of a total of 24 units, only a few were damaged by the fire.
In an email interview with the Dallas Fire Department, the fire started when a tree transferred the flames from a burning car to the apartment building on Aug. 22. The cause of the fire is considered accidental, and only one apartment received the majority of the damage.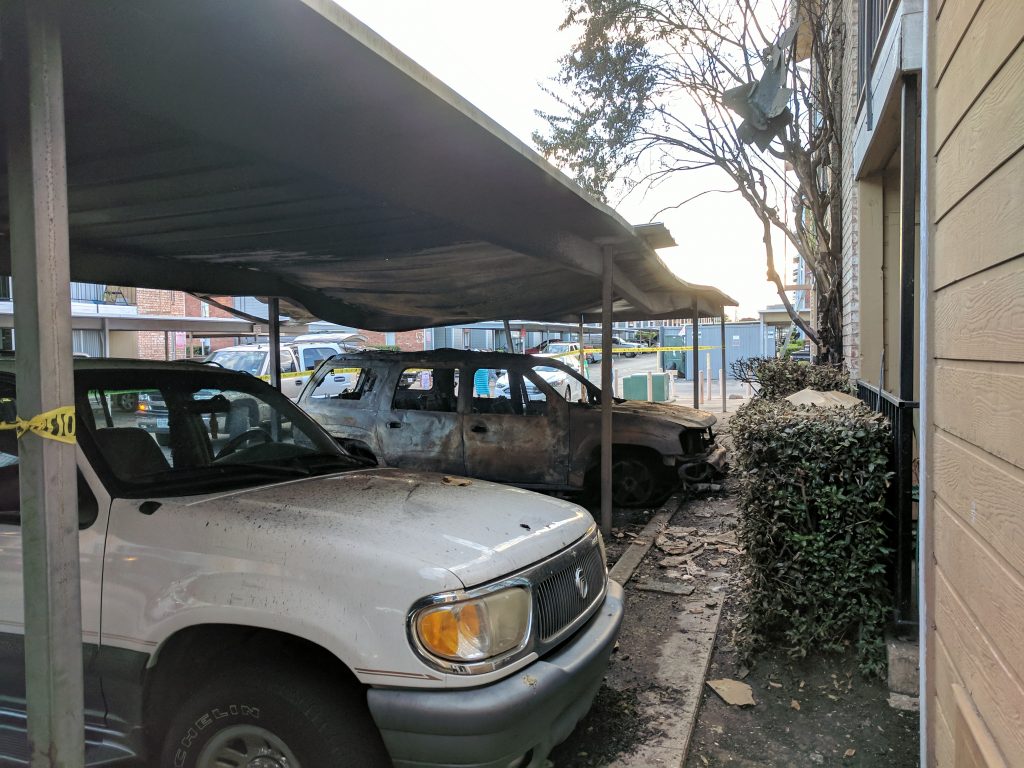 "There were no reported injuries to any of the residents; however, two firefighters had to be evaluated for heat exhaustion; while only one of them had to be taken to the hospital for further evaluation, they are both expected to be okay," according to the press release.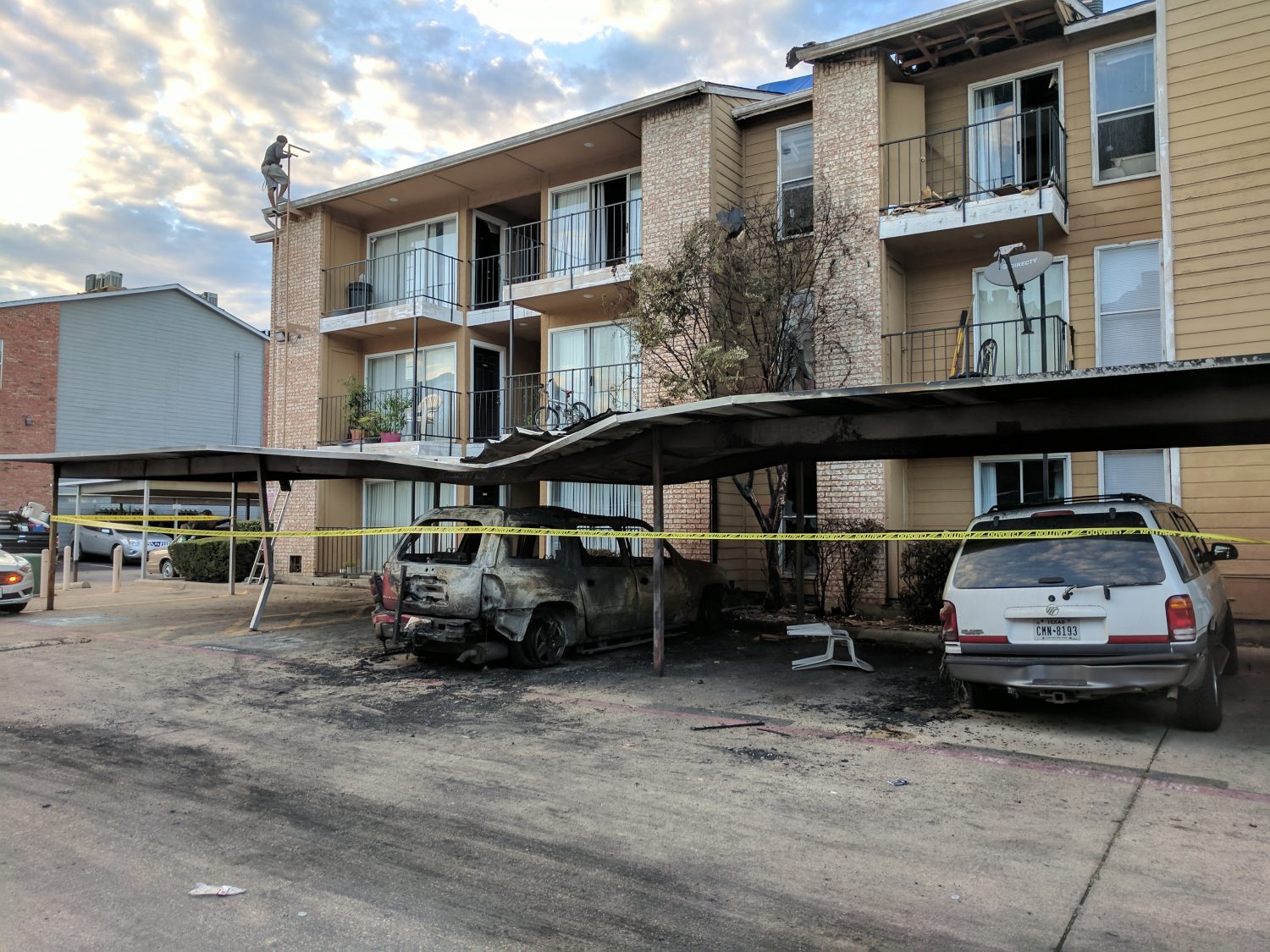 Chaynika Wahi, an information and technology management graduate student, noticed a car on fire while she was outside her friend's apartment nearby.
"We were just watching, the car was burning, and it was fierce. Thank God it didn't get explode or something, but it was having a few small blasts, like firecrackers or something," she said.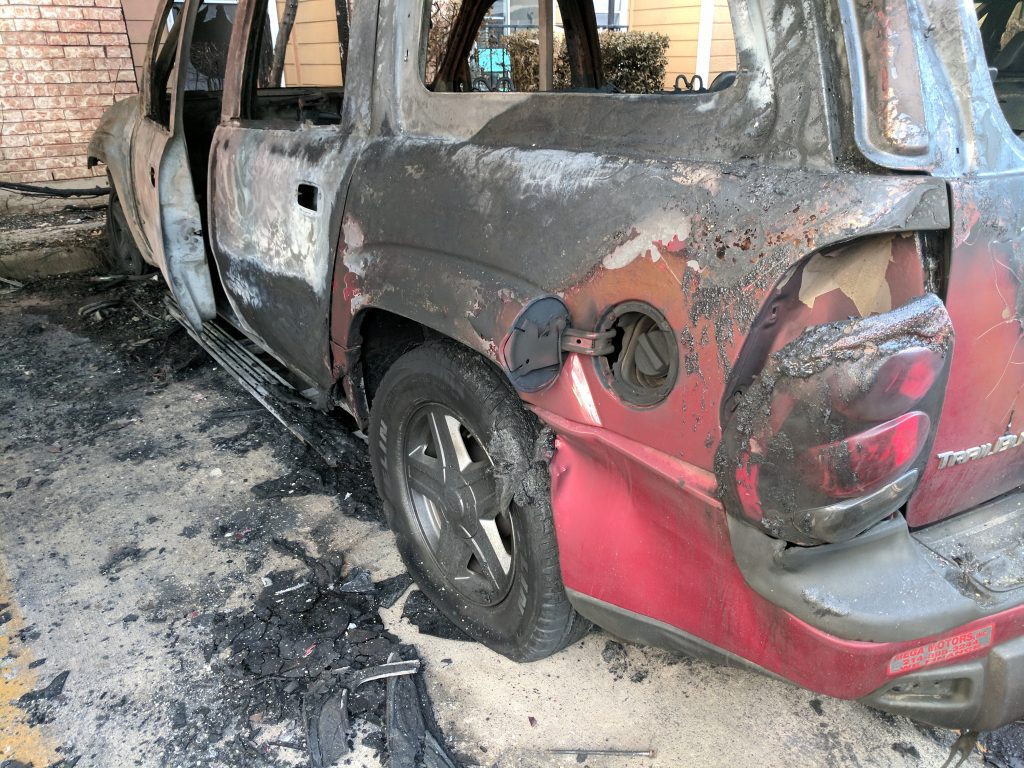 Hamilton Lee, a Ph.D. candidate, lives in the McCallum complex and witnessed the aftermath of the fire.
"As I was driving back after a long day in lab … I turned onto McCallum Blvd after sitting in traffic, and I saw a really long line of fire trucks and police cars and I was wondering 'What was going on?'" he said. "So as I made my way into the apartment complex and parked my car, I noticed that, as I got out of my car, there was basically the smell of incinerated fabric and furniture lingered throughout the air."
The McCallum office couldn't give Lee any details about the fire. He "could see some of the fragments and ashes floating out through the air," but because his apartment building was not the one on fire, he said everything remained normal for him.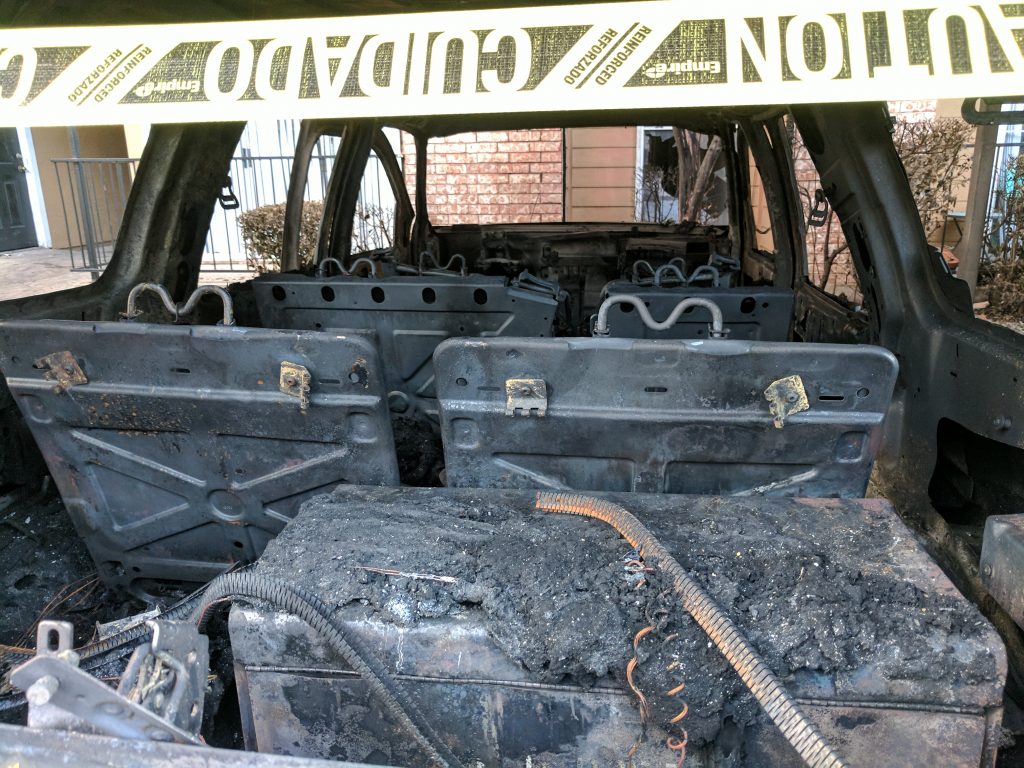 "This does make you wonder about the value of renter's insurance," he said.