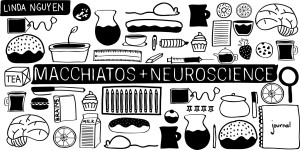 I've never had a consistent workout schedule. I've always thought, "Oh, I don't have time to workout," or "I don't want to tether myself to a schedule." Working out for me was always more of a chore than something I actually truly enjoyed. But the last few months, I've managed to not only keep a consistent workout schedule, but it's become an integral part of my week, and I enjoy the time I spend each day.
The first thing I had to admit is that I'm not a gym person. It's taken me 23 years to finally realize it, but I just can't do it. It's a struggle for me to go to a gym and workout. I hate hate hate running and pretty much anything else that involves a treadmill, elliptical or stairmaster. I barely know what to do with weight machines, and I just feel (probably irrationally) awkward working with free weights. When it comes to working out by myself, there is very little keeping me consistently working out at the gym. I've had workout partners, and that's helped some, but I never really found myself enjoying the workout. I would do it just because I knew I needed to, or because I was accountable to my workout partner to not ditch him for our 7 a.m. workout session.
I realized that I needed to enjoy the time I was spending working out. I think as college students, we try to do a lot of double dipping into our social lives. We become friends with people who are involved in the same things we're involved in. So it would make sense that, at least for me, one of the best ways to enjoy working out was when it became a social activity. Enter rock climbing. Surprisingly or maybe not so surprisingly, there's a lot of downtime rock climbing. You're spending time resting and studying problems, so it's also a great time to be with friends or to meet other people. Other more social fitness activities include stand-up paddleboarding or kayaking, which is a blast to do with friends, and dancing, which can include both ballroom and social dancing.
And maybe you're thinking, I don't have a ton of money every month to spend on memberships, and to some extent, I agree with you (I'm still trying to rationalize a $115 monthly yoga membership on a graduate student's "salary"), but here is it from another perspective. A student membership at Summit Rock Climbing Gyms is $45 for students plus a $10 monthly fee for rentals. That's eating out approximately five times (less if you order anything besides a main course) which equates to approximately one less time a week. We can all afford to eat out one less time a week right? If you're interested in dance as a fitness activity, there are plenty of clubs on campus that teach a variety of dance styles such as Stop Pretending You Can't Dance and the Comet Swing Society.
But if all else fails, or you just really really don't have any money ever to spend on yourself, there are plenty of free classes all over DFW that can help bring some variety to your fitness schedule. For example, SoulCycle is allow all new riders to ride for free for their first time between now and Sept. 26, all you have to do is make an account and call the studio, and a lot of other spin studios give first time riders their first class free such as ZYN22, FlyWheel and Ride House. CorePower Yoga will give all first time clients one week of unlimited yoga to try them out, and most other studios will allow you to take your first class for free or give you a special discount for your first week. In addition, there are plenty of free yoga classes at Klyde Warren Park, and CityLine has free yoga every week on Saturday mornings. In addition, studios are constantly opening in the DFW metroplex, and they often have free community classes and events to spread the word about their studios. For the next few months, barre3 Richardson is hosting a plethora of free classes in conjunction stores like Nordstrom and the Richardson Merchantile. Facebook is a great place to find out about free or cheap classes as well; my events page is just full of fitness activities I'm interested in.
So it's not hard. It just requires a commitment to working out several times a week. You can do it; I believe in you!