After a $40 million donation from the Harry W. Bass Jr. Foundation, the School of Arts, Humanities, and Technology was officially renamed the Bass school in a ceremony on Thursday, Oct. 28. The ceremony commemorated both the Bass foundation as well as the Arts & Humanities and Arts, Technology, and Communications school merger that took place a year ago.
The Harry W. Bass Jr. Research Foundation was founded in 1991 by coin collector and businessman Harry W. Bass Jr., and later merged with his father's organization — the Harry Bass Foundation — in 2002 after Bass Jr.'s death. In 2022, the foundation sold Bass Jr.'s extensive coin collection to help fund philanthropic endeavors in the Dallas area.
"Harry, like most of us, was an enthusiast of all things art regardless of the form," Michael Calhoun, a Harry W. Bass Jr. Foundation trustee, said. "In thinking about the foundation, [art has] been a major recipient of our grants over the last 25 years."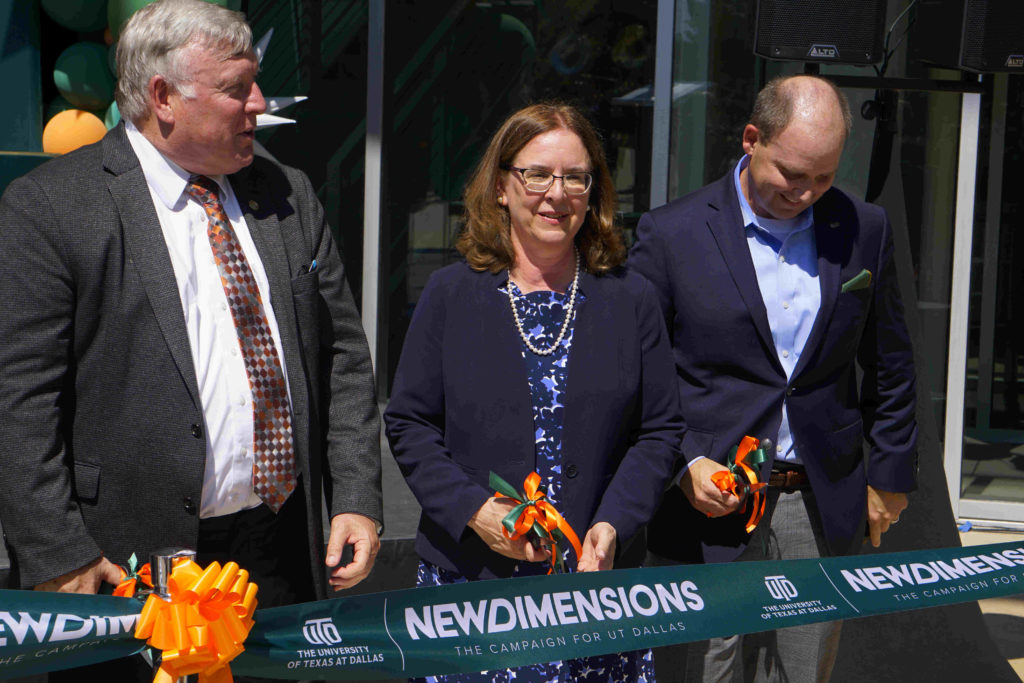 The Harry W. Bass Jr. School of Arts, Humanities and Technology is the first of its kind. UTD President Richard C. Benson said the program blends traditional humanities and creative arts programs with the cutting-edge technology and innovation that UTD is known for.
"We're already a worldwide destination for scholars in the STEM disciplines: science, technology, engineering, math and management," Benson said. "But the greatest universities explore the full scope of what it means to be human. They investigate the great questions posed by the humanities, expand the imagination through artistic study and practice and open new horizons of expression by engaging with the newest technology. The Bass School is working to do all of these things and more. This is why I am confident that we can be known not just for our excellency in the disciplines associated with STEM, but with the addition of the arts, or STEAM."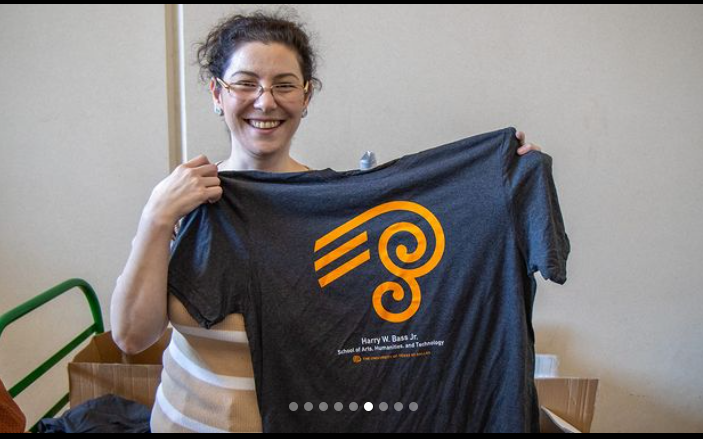 The donation will create new opportunities for students and faculty alike, including funding for new scholarships, equipment, research, professors and courses for the budding Bass school.
"It really opens up a lot of doors so that our students have the right tools to access information that they really need," Jeff Price, associate professor of game design, said. "It provides the support the faculty needs to do research, and it gives us the funding to teach our courses in ways that maybe we wouldn't have had the opportunity otherwise. All around it's a really great thing to have support like this from the Bass family."
The ceremony was concluded with a ribbon cutting to signify the new identity the Bass School has taken. A new logo designed by professor of design Norm Cox accompanied the name change to incorporate the Bass Foundation, representing a blend of arts, humanities and technology.
"I think just looking at it by itself, it has a certain trajectory, a certain motion to it," Cox said. "I think it represents very well the trajectory of the whole arts, humanities, and technology school. We're the cool kids on the block now, and I think it shows we're on a positive trajectory. We're Comets, we're on a mission to become agents of change in a difficult world."