Have you ever gone to bed with thoughts whirring through your head, and realized that you can't shut them out anyway?
Activist voices are just like that.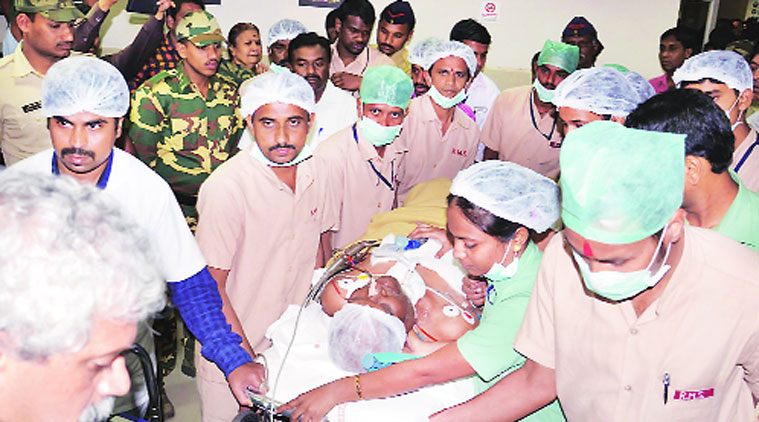 You could kill all your dissenters and reporters investigating you, but you can't shut down those voices.
Yet, everyday activists in the world are killed because they tried to change the rotten mess they were living in.
Paraguayan radio journalist Gerardo Servían was fatally shot in the head and back nine times in a Brazilian city on March 5. The assailants have not been apprehended, and Servían's brother said it was common for journalists to get shot in that area.
The Brazil-Paraguay border, where the city is located, is known for arms and drug smuggling.
Indian anti-toll tax activist Govind Pansare was shot dead by the transport mafia on Feb. 16 while returning from his Monday morning walk.
Bangladeshi-American atheist blogger Avijit Roy was hacked to death on Feb. 26 in Dhaka, Bangladesh for criticizing religious extremism.
Out of all of these, we remember the Charlie Hebdo shootings in Paris.
All of these journalists, activists and cartoonists made the mistake of avoiding groupthink.
They weren't afraid to speak up and inform people. They thought their views would be read and heard by rational individuals who could choose, with appropriate reasoning, to agree or disagree with them.
What they didn't realize, perhaps because they still had faith in the goodness of human kind, is that all of us like absolutes. We like to convince people we are right, we like to hear that we are right and we automatically tend to dislike those that don't agree with us.
And therein lies our fundamental problem.
If you post about a socio-economic-political issue on Facebook or Twitter, there are those who support and those who oppose, but with every post, there are some who participate in a healthy discussion and others who want to impose their thoughts on the other side.
There is a lack of effort from these people to understand the opposite viewpoint and to keep the debate reasonable. Before we know it, it's a personal slur-slanging contest including several attempts to characterize the opponents' nature.
Why do we have to do that?
Why can't all of us, with our high-school diplomas, bachelors and masters degrees, decide to be amicable in disagreement? Why can we not allow ourselves to receive, with an open mind, thoughts from someone standing at 180 degrees to us?
Sure, we're not all taking machetes and guns and shooting down people who don't agree with us, but in our day-to-day debating with fellow citizens, we are as narrow-minded as the men and women fighting for ISIS or the assailants that killed Servían or Roy.
So the next time, we get into an argument, let's just agree to disagree.