School administrators are considering applying for an adjustment in UTD's NCAA standing, which would move the school from Division III to Division II.
The Comets joined Division III on a provisional basis in 1998, and the school was awarded full membership in the American Southwest Conference in 2002 after a probationary period. UTD recently hired a consultant to help the athletic department and decide whether or not to start the application process for the change. Gene Fitch, the vice president for Student Affairs, held a Q&A session about the potential change at a Student Government meeting on March 27 to gather public opinion.
UTD is the second-largest institution in the division in terms of enrollment, only behind New York University. In-conference rival UT Tyler applied to move up in February, leaving UTD and Sul Ross State as the only remaining public schools in the American Southwest Conference. Division II has a median enrollment of 2,485 and 52 percent of its institutions are public, as opposed to Division III, where the median enrollment is 1,748 and only 20 percent are public schools.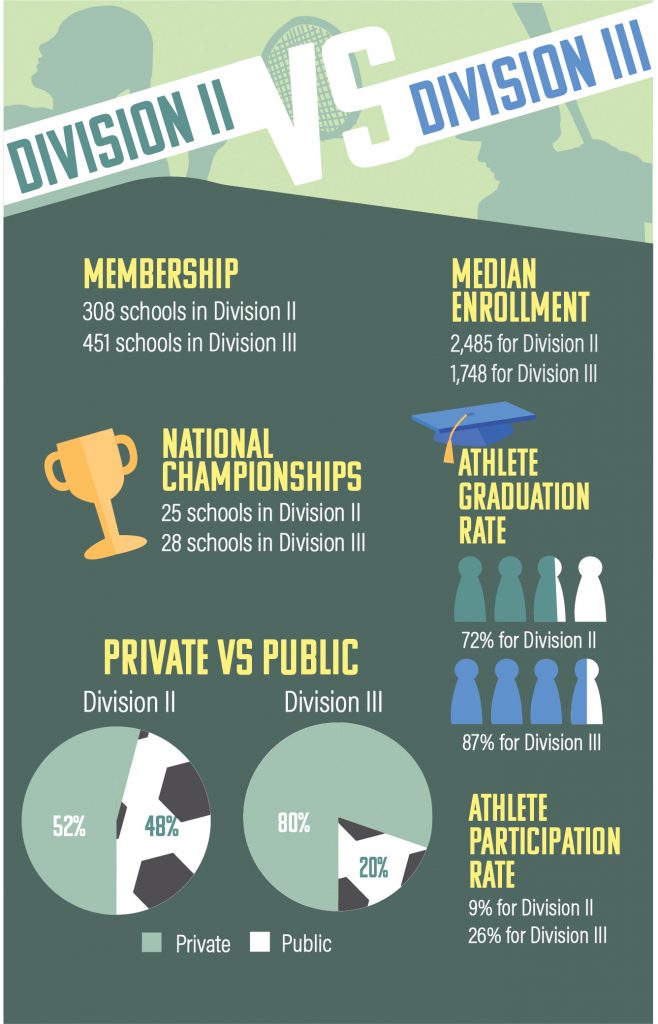 "This is actually one of the reasons we're interested in this move," Fitch said. "It more closely fits our demographic."
If accepted, UT Tyler would join UT Permian Basin in the Lone Star Conference, and UTD would apply to join the same conference if the administration decides to go through with their plans, Fitch said. Division II conferences use the practice of regionalization, where schools focus on playing other teams near them, allowing for athletes to spend less time traveling, and therefore miss less class time.
The majority of the schools in the University of Texas system compete in Division I, including Austin, El Paso, Arlington, Rio Grande Valley and San Antonio. There is a potential opportunity for UTD to move up to the highest level in the future, but that isn't in the school's immediate plans, Fitch said.
"We really don't fit either of those profiles," he said. "Ultimately, my goal would be Division I, because that's what we most closely match up with, but the NCAA requires you to go through Division II first."
Both Division I and II schools award athletic scholarships, which UTD is currently not allowed to offer. UTD would have the equivalent of 108 full-time scholarships to give, which could be divided up as partial scholarships. That number is based on how many sports are available at UTD.
Scholarship money would not come directly from the students, Fitch said. However, the school would look into increasing the athletic fee, whether the school decides to move to Division II or not. The increase would cover the cost of facility upgrades and other necessary changes for the transition. The current athletic fee is $45 per semester, which has not changed since the school joined Division III in 1998.
"I just think after 20 years, it's time that we do something," Fitch said. "Our sports have been very competitive over the years. Our facilities, however, are inadequate."
The Activity Center currently has only four locker rooms for 13 teams, two of which are dedicated to the basketball teams. In addition to changes to upgrade campus facilities, UTD would look into adding new sports, including track and field, both indoor and outdoor, Fitch said.
"(Football) would not be in our immediate request or proposal," he said.
If the school does pursue the move, the deadline to apply for the 2019 school year would be Feb. 1, 2019. The NCAA would inform them of their decision by July 2019. After that, UTD would be on a three-year probationary period, during which the Comets could not compete for any championships.