Despite being on two different continents and separated by more than 5,260 miles, middle blocker Michelle Toro and outside hitter Holyn Handley have shared similar off-seasons — gaining valuable international volleyball experience while representing Team USA.
Toro and Handley traveled to Brazil and Italy, respectively, to play a series of exhibition games against native clubs and professional teams. Toro, a mechanical engineering senior whose tour took place from June 6 to 15, was one of 10 Division III players from across the country selected to represent the United States.
"The (selection) process was based on how your season went individually," she said. "(U.S. Sports Tour and Events) contacted me through an email asking if I wanted to go to Brazil and play."
Prior to flying to Brazil, Toro spent two days training in Orlando to get acquainted with her new teammates. The team flew to Houston, and then on to São Paulo overnight. To document her trip, Toro decided to do something she had never done before — vlogging.
"The head of the Comet Sports website, Dave Wester, wanted me to document my trip to Brazil," she explained. "They asked me originally if I wanted to blog the trip, but I told them I wasn't a very good writer so I videoed it instead."
Toro and the rest of Team USA split the two matches they played in São Paulo. Afterwards, the team made its way to Rio de Janeiro for three more matches, including one against a professional team, where they lost two out of the three games. Having done a similar tour in Costa Rica and Aruba last summer, Toro said she noticed the considerable differences in the talent pool of her two trips.
"The teams in Brazil were much better than the teams we faced in Costa Rica and Aruba," she said. "That's part of their culture, too. Brazil has always been really good at volleyball. Volleyball and soccer are their top two sports there, so I expected some good competition."
Handley, a biomedical engineering senior, traveled to Italy from May 24 to June 3 on behalf of the American International Sports Team, an organization that extends players international invitations based on in-season conference accolades.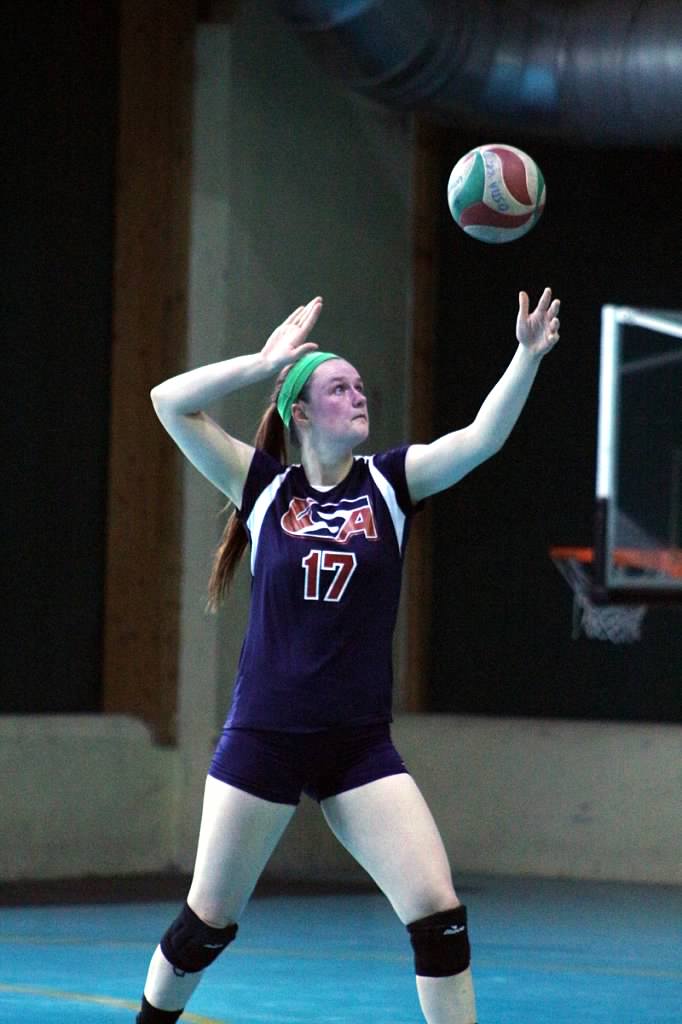 During the trip, Handley went on walkthroughs with Team USA in the various cities they visited, and she was then free to explore on her own.
The team played matches in the cities of Rome, San Marino, Tuscany and Bellagio. Handley said the Italian teams had a distinct playing style. It was one she wasn't accustomed to seeing in the ASC.
"The big thing I noticed was that they were much more aggressive with their serves than most of the teams in our conference," she said. "They weren't as complicated with their offense. They didn't run a lot of crossing patterns or do a lot of fast sets, but they could hit really hard, whereas at UTD, we're most strategic about where we put the ball."
Culturally, Handley said Italy and the United States were quite different, including how each of the countries treats their sports.
"From a sports standpoint, sports for them is not part of schooling," she said. "For us, all of recruitment is through the school but for them it's all through a club. For their club sports, they set out wider age ranges than we do here. So the team we were playing had girls as young as 15 and 16, or as old as 25 and 26."
One of Handley's biggest takeaways from the tour was the concept of playing multiple positions and forming a cohesive team within a short time frame with players she had never met before.
"It definitely tested our coachability and how well we're able to mesh with other players," Handley said. "It tested our ability to adjust and adapt, which are important things going forward into this next season."