Despite basketball preseason approaching and men's and women's basketball teams heading onto the courts after a long summer to begin preparing for the season ahead, some fans are unaware of the athletes that form the teams.
Both teams don't officially start their season until early November, which leaves the month of October open to practicing drills, training in the weight room and most importantly, putting together and building up a brand-new team.
The men's team is especially new this season, with longtime assistant coach Jared Fleming stepping up as head coach this year after coach Terry Butterfield's retirement. Fleming said he got the job in July and found the adjustment to the more competitive environment a challenge, but an exciting one.
"We are changing some things," Fleming said. "We're doing a few different offensive ideas, we've sort of played with a few different offensive things the last few years anyways. We're going to do a little different offensive system than we've used in the past. We are going to be a little more five out-oriented, a little more post-oriented than we have been in the past, we've got the personnel to do that, so I'm excited about that."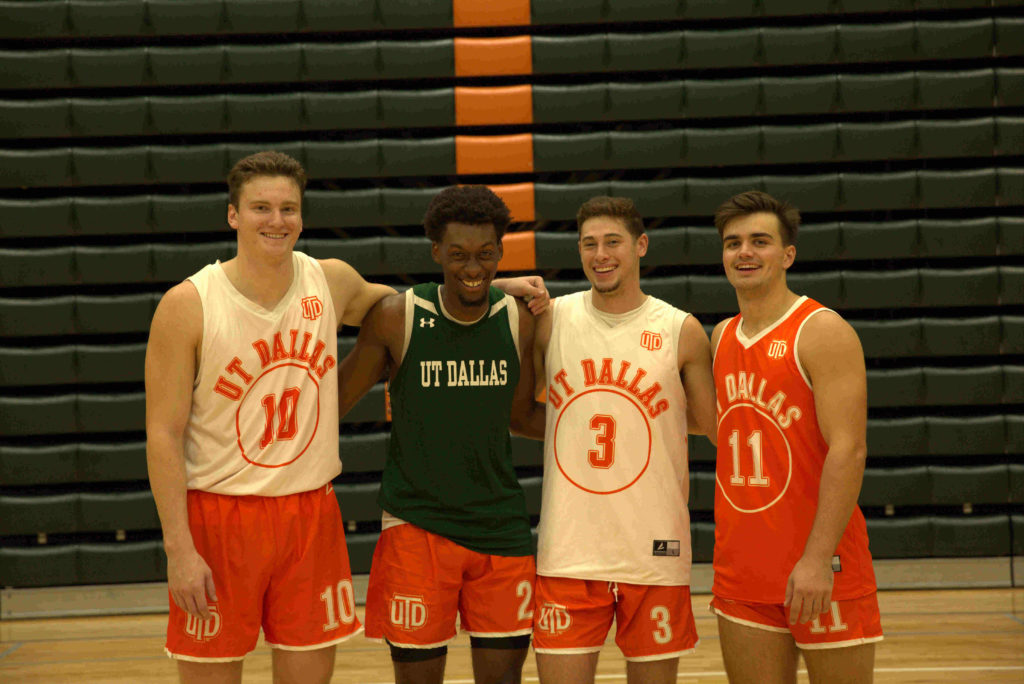 Both teams have been building up their skills in the weightroom with the assistance of Jami Clinton, head strength and conditioning coach, as well as on the courts. The men's team began practice the third week of September, and despite only practicing together three times that week, Fleming said he thinks there is a great team dynamic being built.
"The thing about basketball is it's a long season," Fleming said. "It's a lot of work, and there's a lot of hours that go into it. It's fun but it's also a grind. It's a long season grind and getting off the floor and doing some fun things like that, watching football together, playing put-put golf, those things are things that you need to do to get that team dynamic. Our older guys are doing a really good job of understanding that."
Business administrations senior Donovan Souter is one of four captains for the men's team this year. Souter had scored double-digits four times, including 16 points against East Texas Baptist on Feb. 18 the previous season. The other men's captains include business finance junior Rob Wade, who averaged 6.2 points and 3.5 rebounds per game the previous season, healthcare management junior Luke Kiser, who averaged 7.8 points and 4.3 rebounds per game and was an All-ASC Honorable Mention and finance major Nick Donelly, who averaged 6.8 points per game and was named Academic All-ASC. The captains all said they plan to lead by example to encourage the new players to improve alongside them.
"Showing the importance of putting work in as a team and individually," Kiser said. "I think that's something that marks our leadership is that we work, and our work ethic outside of practice and in games is something that will carry over to the other guys going forward."
The men's captains, outside of being leaders, have even bigger goals. The captains agreed the eighth appearance in the national tournament was their biggest goal and that a ring from the conference tournament would be a great achievement.
"It's our last year in the conference," Wade said. "So I'd like to go out with a bang, win it for the last time."
Both teams also welcomed an influx of new players. Nine freshmen and a transfer joined the men's team. Business marketing freshman Jordan Balderaz played basketball for regional champion and state semifinalist Lytle High School and found the brotherhood with the Comets to be similar.
"Being a freshman, they all accepted us really easily," Balderaz said. "We've been able to click as a family, and they've made it a super easy transition."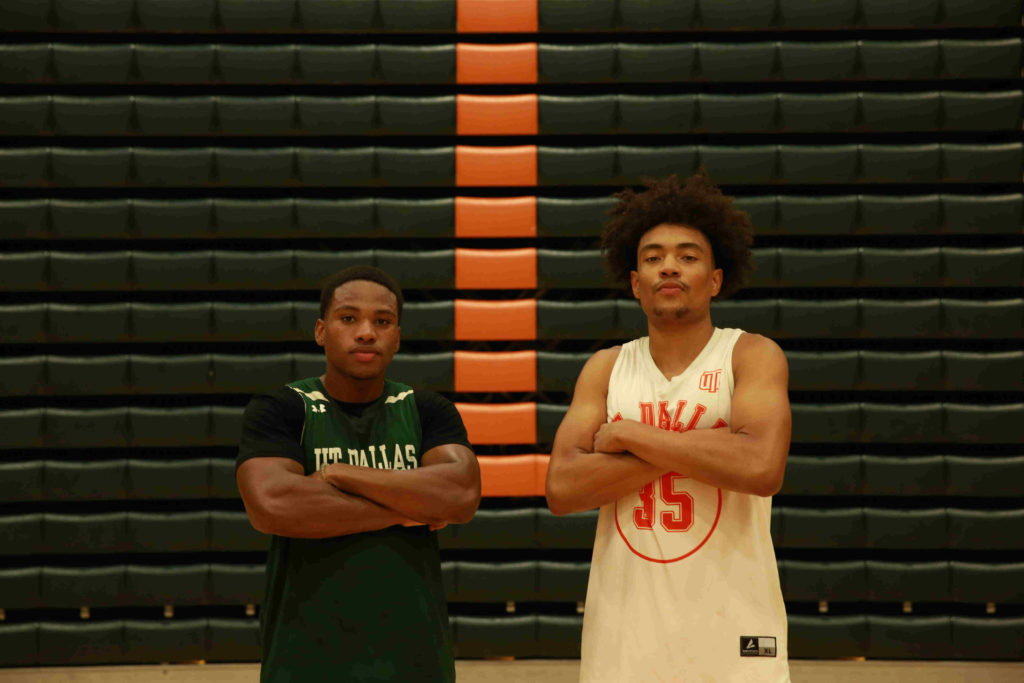 The women's team welcomed four new players: two freshmen, a sophomore transfer and a graduate student. Business sophomore Addy Self transferred from the University of Mary Hardin-Baylor in Belton, Texas. Self had scored 71 points with 87 rebounds with the team her previous season and said that she finds the team at UTD a lot more encouraging. The new players agreed that they hope to secure another American Southwest Conference championship title.
"You guys can expect a lot of winning," undeclared freshman Molly Ly said. "We're defending our conference championship right now, so I feel like we kind of have that target on our back, so we kind of just have to go out and execute."
The women's team won the ASC championship title the previous season. The women's captains include geoscience senior Mia Rudin, who was named to the CSC Academic All-District Team as well as Academic All-ASC the previous season, software engineering senior Blythe Williams, who averaged 5.0 points and 5.8 rebounds per game and was named Academic All-ASC and business administrations junior Trystan Clark, who averaged 6.0 points and 3.4 rebounds per game and was named to the ASC All-Tournament Team. Though winning back-to-back ASC championship titles would be nice, head women's coach Joe Shotland said his main goal for the season is to maximize on the group potential. The main goal for the women's team members is to be the best they can be.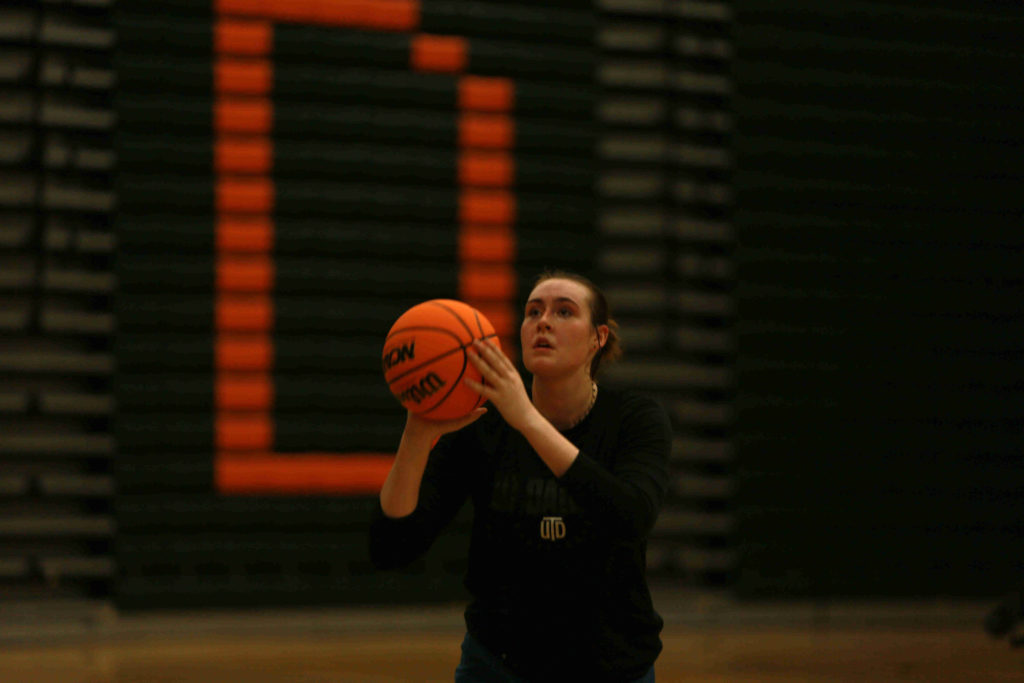 "I think that we have a really nice blend of returning players and our new additions are all good kids," Shotland said. "I think they all bring some different things to the table. Between the experience we have coming back and the new kids to add to our team culture and deck, I'm really looking forward to working with this group."
This marks Shotland's second year as a coach for the women's basketball team. Shotland said the athletes are eager to learn and hardworking this season, a combination he foresees resulting in good things. Shotland encouraged Comets to attend basketball games when the season begins.
"We would love to have kids at the games," Shotland said. "They're free, we're really competitive, the games are fun. I just encourage you to get out and get involved because we will make sure it's worth your time."
The men's basketball team will have their first game Nov. 8 in Richardson, Texas and the women's basketball team will have their first game Nov. 11 at the CC Classic in Colorado Springs, Colorado.